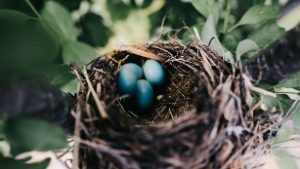 The lead up to the Easter weekend saw a flurry of news from some vendors. DataRails published findings that show how manual processes still overwhelm many finance leaders and teams. Cleo published a report on how integration technology can assist supply chain leaders. Reputation created the RepNetwork, a nascent partner ecosystem that should help the company grow further.
Acquisitions
Kaseya is to acquire Datto for approximately $6.2 billion. The all-cash transaction will be funded by an equity consortium led by Insight Partners. There is also significant investment from TPG and Temasek and participation from notable investors, including Sixth Street.
Jenzabar Inc acquired Spark451, a full-service marketing and technology firm providing enrollment strategies for the higher education market.
Laiye acquired Mindsay, a leading European enterprise chatbot and voice bot platform. Adding conversational artificial intelligence advances Laiye's goal of becoming the leading provider of next-generation Intelligent Automation software worldwide. Laiye also plans to set up a new R&D hub in Paris.
Appointments
Mediafly appointed made three appointments. James Davison as chief product officer, Marc Fields as chief sales officer and Jodie Jansen as chief customer officer.
Nexthink has appointed Roberto Simon as its new Chief Financial Officer.
Nintex named Eric Emans as its new CFO. It also appointed Devin Hood as Vice President of Digital and Demand and Perry Borgert as Vice President of Global Talent Acquisition.
Salesforce has hired UN leader Tim Christophersen as Vice President of Climate Action. At the Our Ocean Conference, it announced a global collaborative effort to drive consistent standards around high-quality blue carbon projects and credits.
Business
Ataccama opened its first office in Melbourne, Australia, after seeing 30% year over year growth in APAC. This is its second office in Australia, opening in Sydney four years ago.
Arvest Bank, owner and operator of 14 locally managed banks in Arkansas, Oklahoma, Missouri and Kansas, has joined Billtrust's Business Payments Network (BPN) as a provider partner, streamlining electronic B2B payments for its corporate clients.
Conga announced accelerated momentum and innovation in its market-leading Conga Contract Intelligence and CLM products. It has achieved a 123% improvement in win rate. However, no other figures were provided.
Ellucian announced a new collaboration with The Burning Glass Institute (BGI), a non-profit centre advancing data-driven research and practice on the future of work and workers. It wants to harness the power of data to deliver new insights on what makes students successful.
Ellucian also expanded its partnership with PowerSchool, the leading provider of cloud-based software in K-12 education. The two organisations will collaborate with the shared goal to better support career and education pathways for students from kindergarten through college.
Freshworks deepened its strategic partnership with Device42, the market leader in asset management. It will give Freshservice customers enterprise-grade asset management for enhanced business continuity.
NICE announced a partnership with Deutsche Telekom Global Business, Deutsche Telekom's affiliate offering telecommunications and connectivity solutions to businesses of all sizes, including the public sector. Deutsche Telekom Global Business is now offering the CXone portfolio of industry-leading digital and agent-assisted CX solutions in Europe as part of the collaboration.
At Net Zero Summit in Washington, DC, Salesforce announced the first round of donations from its Ecosystem Restoration & Climate Justice Fund. Announced in late 2021, the global climate fund will invest $100 million over 10 years toward key climate initiatives.
Customer
Celonis and Accenture are teaming up to support MANN+HUMMEL, a global filtration solutions provider, to accelerate its company-wide digital transformation and become a data-driven enterprise.
Menzies Aviation will replace its legacy CPM system with OneStream's Intelligent Finance platform. It will streamline and unify the company's global consolidations processes.
Eurotunnel announced a partnership with Salesforce to support its digital transformation and enhance engagement with its customers. It will deploy Salesforce Marketing cloud.
The Dana-Farber Cancer Institute has selected UKG Dimensions and UKG EZCall. They will help automate manual processes and scheduling practices for its 6,000 physicians, nurses, and other hospital staff across its two main campuses and five satellite locations. The solution will also deliver deep operational insights to benefit its clinical and research divisions.
Financial Reports
Fluence Technologies revealed another year of unprecedented growth. The company exceeded expectations by growing customer acquisition by 3x, annual recurring revenue (ARR) by 4x, and international partnerships by 2x. Fluence also won the award for Financial Consolidation Vendor of the year from BPM Partners and further broadened its reach and capabilities by acquiring XLCubed.
OneStream achieved 67% year-over-year Annual Recurring Revenue (ARR) growth in the quarter ending March 31. The company added over 60 new customers in the first quarter. This increased its customer base by 38% year-over-year, to 950 organizations globally.
Product
ADP announced Recruiting Campaigns 2.0 for its Workmarket freelance management system (FMS). The new solution enhances WorkMarket's Labor Clouds curated talent functionality.  It drives speed and efficiency with an end-to-end solution that gives businesses greater insights into the onboarding process for freelancers.
Foxit announced the availability of Foxit Smart Redact, a new AI-powered tool providing document redaction.
Lattice announced the launch of Individual Development Plans (IDP) in Grow, a career development product within the Lattice platform.
Salesforce announced the general availability of Business Rules Engine, a no-code rules automation tool that enables public servants to build, test, and automate complex policy-based rules with just a few clicks. Salesforce announced innovations to CRM Analytics that surface AI-powered, actionable insights directly in the flow of work.
Wolters Kluwer announced CCH Tagetik ESG & Sustainability Performance Management, further extending its comprehensive regulatory compliance offering.
Zefort announced a new eSigning service allowing companies to sign and archive contracts under one seamless solution. Zefort Sign is now available for all Zefort users and supports basic and advanced digital signatures.
Research
Medius, a leading provider of accounts payable (AP) automation solutions, predicts April 19 to be amongst the busiest days for invoice processing and approvals in 2022. David Taylor, Data Analyst at Medius, said: "Our data shows the number of invoices on the first Tuesday after Easter make it one of the busiest days for accounts payable teams. In fact, last year it had the highest volume of invoice traffic all year beating Christmas and the financial year-end to the top spot with the average business approving more than 200 invoices in one day."
Research by SAS found businesses in the UK may fail to reach their full potential in the next 12 months if they don't embrace hyper-automation at the same rate as other nations. Google search data shows that the UK ranked 12 out of the 24 countries. Only 1.25 people in every 10,000 looked for 'hyperautomation' and related keywords between 2020 and 2021. Leading the way was Finland, with 4.5 out of every 10,000 people searching for the term online, followed by Sweden with just under three per cent and Switzerland at 2.74. Ireland was also in the top five at 2.74 per 10,000 members of the population.