DataRails, the financial planning and analysis platform that automates data consolidation, reporting and planning, has highlighted the manual role that CFOs play, more than any other C-suite executive. The finding is part of a report entitled "CFO: No Way Home" (registration required). It is based on a survey of 200 CFOs from the UK and the US. The survey was conducted by Global Surveyz, an independent survey company.
At 27 pages in length, the report concentrates on highlighting the survey results and does little to extract further insights or analysis except for the key findings at the start of the report. These five key findings were:
Manual data processes slow Finance departments down
The larger the company, the greater the problem
Excel still rules supreme in Finance teams
CFOs suffer the most manual role in the C-suite
With less manual work, CFOs can become more strategic
The survey was based on companies with 500 employees or less and it has some interesting findings. For example, 41% of FP&A work is still done manually, mainly within spreadsheets (70%). The DataRails solution aims to solve that with a familiar Excel-like interface but with the introduction of automation to ease the manual burden.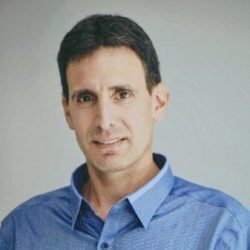 Didi Gurfinkel, Co-Founder and CEO of DataRails, commented: "While CFOs have emerged as a catalyst for change, particularly since COVID-19, the reality is that daily processes are preventing finance leaders from achieving their maximum impact.
"In particular, fixing errors and chasing down data is ever present, leading to dissatisfaction with performance and harming CFOs' overall quality of life. This constant frustration is creating a detrimental personal impact while preventing businesses from harnessing much-needed talent within the CFOs office."
What is in the report
The report is divided into three main sections:
State of Budget Processing
59% of organisations spend more than 11 hours doing ad hoc reporting of visuals every month. The authors argue that lost time could be spent on analysis. Interestingly, the number of people who spend time on the budget process is significant, 12 people on average within organisations less than 300 and 23 people for organisations with more than 500 employees. What isn't clear is in which function those people work.
Budgeting also takes time, on average five weeks, but in 11%, it is more than three months. Not surprisingly, length of time is the biggest frustration (29%) that CFOs have with the process. Other reasons include:
Lack of business impact (28%)
Errors (21%)
Manual consolidation (15%)
Only 8% of the respondents had no frustration. What might have been interesting is if the author had confirmed that those using Excel had the biggest frustration with errors compared to those using FP&A solutions.
Excel vs End of Excel Solutions
Only 25% of companies solely use FP&A software, and 45% use a mix of FP&A software and Excel. Does that mean that they are not using the right FP&A software? Worryingly, despite using Excel, only 18% of CFOs consider themselves experts. As Wyn Hopkins, Microsoft MVP and Excel expert, commented: "Companies are wasting so much money by not training their staff in the latest version of Excel, not updating the latest versions and not providing suitable hardware."
Is it better to train on Excel or the right FP&A solution? There is still a huge stickiness to Excel within the finance function. Respondents identified several reasons not to leave it behind. The question is whether the ROI of an alternate, automation enabled solution is worth it.
While the report looks at the state of automated FP&A organisations, unfortunately, it does not show the trend. Something perhaps for next year. CFOs are not alone in using Excel, though they are the most intensive users at 81%. Chief Revenue Officers (79%) and Chief Executive Officers (71%) are next.
A shift to FPNA and Revenue enablement software might reduce the CFO's and CRO's time. It could also reduce the CEO's time on Excel, presenting him with dashboards and visualisations that no longer need further Excel analysis. The CEO statistic alone is a strong argument for the digitisation of finance and FP&A.
Another symptom of these manually intensive processes is the shortage of work-life balance. 48% of respondents say that they have less time with family, friends or going out. With wellbeing top of many organisations' agenda and often in the purview of CFOs, as Sage noted in a recent report, perhaps it is time that finance teams automated and reduced their overtime, especially at period ends.
The Influence of COVID-19 on the Accounting & Finance Department
Covid had a huge impact on organisations. While 60% of CFOs felt that their processes coped under the strain, 92% have made significant changes since Covid emerged. 33% have turned to technology, and 18% increased headcount to ease the load. However, 20% increased the forecasting cadence, further increasing the load. Again it would have been interesting to understand what actions that 20% took to lighten the load.
Enterprise Times: What does this mean
Yet another report and survey that suffers from a lack of a deeper analysis of the results and a lack of qualitative interviews to better understand the challenges highlighted in the report.
The findings are interesting and paint a picture of CFOs struggling with Excel to complete their FP&A processes, unwilling or unsure how to implement technological solutions. There are many FP&A solutions in the market. The DataRails interface, with its familiar Excel look and feel, ensures that the transition is easier than many others without compromising on the process automation it delivers.
Finance Leaders will understand where their organisation fits on the spectrum of finance automation. They will need to consider whether they take the steps that many of their peers appear to be making on the digitisation journey. One justification is the impact their continued use of Excel has on the time of other leaders in their organisation.