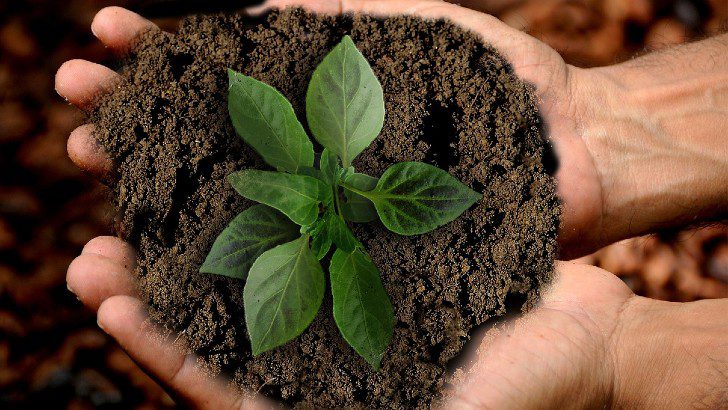 FinancialForce has just unveiled its Spring 2022 release. Scott Brown, CEO FinancialForce, also gave a brief business update. He said: "We finished our fiscal year at the end of January, and the fiscal year was a record for the company.
"It was record growth, the biggest growth in the company's 13-year history. (There was) expansion with our existing customers, and it was record low churn, so a lot of customers are very happy with where they're at with us today."
The growth has been roughly equal between North America and EMEA, according to Brown and there is balanced growth across all verticals, according to Scott Brown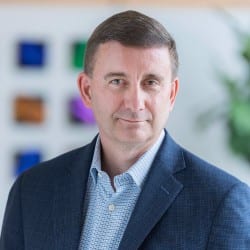 Brown also revealed that the company would continue its rapid expansion in the US, Europe and Asia. In Austin, a newly opened office has between 80 and 100 staff and plans for further growth. Scott also revealed that it has increased investment in R&D, both in terms of a percentage of revenue and dollars. This has enabled it to launch three new products in the last three months. They were its new Budgeting and Planning Application, its Customer Success Cloud and FinancialForce Services CPQ.
Spring 22 Release
The focus of this release is to empower organisations to run a global, connected and agile business. It introduces more localisations to power the FinancialForce growth and more use of analytics and AI across the suite.
Dan Brown, Chief Product and Strategy Officer at FinancialForce, commented: "In today's business environment, organisations must be able to respond to disruptions quickly while continuing to innovate and deliver tangible outcomes to their customers. Our Spring 2022 release gives our customers a richer toolset to help in the pursuit of their primary goal, delivering exceptional customer outcomes while improving the customer experience across the opportunity-to-renewal journey."
ERP
Enhancements to the financial management application include simplification of the revenue recognition process. Users can now manage this through a single dashboard across all their companies and currencies. It is also possible to schedule revenue recognition tasks in the background.
Spring 22 also enhances the globalisation capabilities. Users can group lines by revenue stream. There are improvements to consolidation and more localisations available for Austria, Australia, Denmark, Finland and Switzerland. FinancialForce has also enhanced existing localisations. These include support for the Covid depreciation method in Germany and the EU cross border services report.
There is also greater support for e-invoicing. Heidi Minzner, Vice President, Product Management, commented: "In the fall, we introduced invoicing through Storecove for sales invoices, sending electronic invoices through the PEPPOL network. In Spring, we have delivered inbound, the vendor invoicing side of the equation."
Other Multi-X enhancements include enhanced support for intercompany transactions. This includes recording tax and multi-company invoicing, allowing users to create invoices for any group company from within their own company with authorisation. There is also a new capability that delivers a visualisation of organisational structures.
Other improvements include updates to the opportunity to renewal and requisition to renewal functionality. There are also improvements to the Financial Report builder, including support for multi-entity reporting and consolidation.
PSA
The Spring release also sees updates to the Professional Services Cloud, including updates to the user interface, using the Lightning Experience to improve usability.  Several functions are now fully lightning enabled, including:
Billing Hubs /Account Billing
Actuals & Actual Verification
Project variance
RPG Hierarchy
FinancialForce has also added additional lightning components such as a Gantt to the project page to enhance the visibility of a project for project managers. Added capabilities include an auto-assign capability for a single resource request. This automates the entire resourcing process.
The Resource Optimiser also sees improvements in the ability for Resource Managers to filter staffing plans by project, opportunity or region. Once the resources are listed for the given requirements, a new ability to display suitability is enabled when the resource manager hovers over each consultant.
Aligning with the intelligent PSA theme, it has also enhanced the intelligent time entry capability. Time information is defaulted based on the schedule, or users can copy time entries from a previous week. That improves time recording accuracy and reduces the time consultants need to enter the information. It is also now possible to delegate an expense entry.
The Spring release also enhances the integration between Salesforce CRM and FinancialForce PSA with improvements to estimating, sales to service integration and additional analytics. Minzner described the additional analytics by saying: "That will say how many estimates for opportunity, how long did it take to close, how accurate have our estimates been."
Users can switch to list views to quickly identify gaps in the data and generate multiple estimates for customers, one of which the user can determine is the primary estimate. This solution appears easy to use with the core information available on the master screen, and popups enable the user to flesh out the estimate
Customer Success Cloud
One of the newest modules also received attention in Spring 22. Persona-based workspaces enabled users to work across accounts providing visibility of key metrics, common actions and analytics.
Users can also create playbook templates to help drive consistent approaches to customer engagement and reuse task lists, agendas and kanban boards. The templates can also auto-create teams for assignments as they are created. Users can then monitor execution against the playbooks, and the workspaces provide a single source for every participant in the customer success process.
Enterprise Times; What does this mean
This is another solid update from FinancialForce. While it has no major new functionality, the earlier launch of FinancialForce FP&A provided that. The focus and additional localisations are welcome.
It will certainly enable FinancialForce to target larger European organisations in the coming months. However, it will mean that it will need to keep those localisations up to date. With governments increasing legislation post-Brexit and COVID, this will not be a small task. However, with developers in both Spain and the UK, FinancialForce has access to the local resource to achieve this.
Growth in Europe equaling the US is also a change for a company that has seen rapid growth in the US over the last few years. It means that its sales operations in Europe are now bearing fruit. In Europe, FinancialForce has certainly been extending its channel ecosystem over the last few months. It will be interesting to see if, like Infor, growth in Europe accelerates past the US.