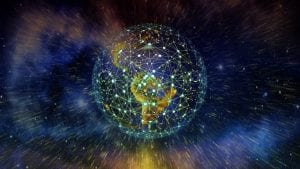 Reputation has launched a new partner program to bring a degree of formality and organisation to its partner network. The RepNetwork is the official name of the partner program and brings together an initial 50 ecosystem partners. There are three categories of partners.
Certified Resellers – These partners sell our platform directly to their clients, increasing their own product and service offerings while driving incremental revenue.
Strategic Alliances – Our partners from agency and consulting groups act as trusted advisors to their clients, providing them with strategic counsel on how to best use the Reputation platform.
Technology Partners – Partners that are integrated into the Reputation platform that provide an expanded solution to set to our customers.
RepNetwork includes recently signed up Microsoft and LeapPoint as partners. It also includes digital agencies, systems integrators, and software companies that work with Reputation to help organisations with their reputation. Partners will combine their technology and skills to leverage Reputation's suite of RXM products to help organisations deliver a 360-degree view of their customers.
Brent Nixon, Chief Ecosystem Officer at Reputation, commented, "Customer Experience and Online Reputation Management have become increasingly important for a company's growth. This new world of complex customer interactions demands a way in which companies can collect and take action on all sources of customer feedback. Our partner ecosystem is very well positioned to deliver unique solutions to our customers to solve their business challenges."
Founding the RepNetwork
Nixon joined the company in August last year, and this is a major step forward in improving the Reputation ecosystem. It is also a step that will help the company continue to expand. Joe Fuca, Chief Executive Officer at Reputation, commented: "Reputation has seen significant global growth over the past several years. Our current partners have played a major role in that, which made forming an official partner ecosystem a natural next step for our organization Partner ecosystems are critical to the next phase of company growth, as they enable a variety of technologies to come together to best serve their customers."
Enterprise Times also asked Nixon some questions about the launch. The RepNetwork does not include the 500 integration partners that Reputation already has. Nixon explained: "The 500 integration partners listed on the Reputation website include partners who we are connected with that primarily provide different types of source data into our platform for our customers to leverage."
While the RepNetwork is global most of its members are currently located in North America and the UK. It will be interesting to see whether Reputation looks to expand internationally by bringing partners into the RepNetwork without having a direct presence in each country. It is a sensible strategy.
What is the RepNetwork?
So what is the RepNetwork, and what do partners gain by joining it? We put that question to Nixon. He highlighted four main benefits:
Access to our partner portal for sales and technical training
Joint business planning and co-marketing
Expanded solutions offerings to grow their business
Assigned partner manager resource
With Fuca's focus on growth, what kind of partners is Nixon looking to add to the network?
"We hope to attract digital agencies, system integrators and technology providers with a focus on marketing and customer experience solutions."
The Reputation platform helps organisations turn feedback into a competitive advantage. Would Reputation enable partners to leverage the RXM platform to build their reputation?
"Reputation's platform is available to all of the organization's customers. We do have some partners who are customers and many of our partners are agencies so they access the platform on behalf of their customers whom they consult with."
The initial strategic alliance partners are Microsoft and LeapPoint. Nixon shared that Reputation will soon name several other strategic partners in the coming months. The RepNetwork is also evolving in time. Nixon aims to add different levels of partners to the structure in time.
Enterprise Times: What does this mean?
The RepNetwork is a solid stepping stone for the growth of Reputation. In some ways, it is surprising that it had not formalised its partner network earlier, but that was presumably why Nixon was brought on board. It will be interesting to see how Nixon fleshes out the partner program and how Reputation helps its partners grow.