Instacart has launched new fulfilment, advertising, and insights capabilities for a wide variety of retailers. The company brings together its enterprise technology capabilities under the Instacart Platform, making it easier for retailers to deliver omnichannel experiences.
This includes Publix, ALDI, Schnuck Markets, Good Food Holdings, Plum Market, Key Food, Food Bazaar, and more. The company says it enables grocers' digital transformation with a suite of enterprise-grade technologies to support the future of grocery.
With Instacart Platform, the company gives retailers access to the technologies behind Instacart's consumer marketplace to power their own digital properties and retail operations. Instacart Platform brings together the technologies retailers need to improve the consumer experience online or in-store and digitise end-to-end grocery operation. Some retailers will choose to use some of these technologies a-la-carte. Others might benefit from having all these solutions on one connected platform that works seamlessly across channels.
Instacart Platform key features:
eCommerce storefronts custom-built for grocers and a-la-carte recommendation and merchandising capabilities.
Fulfilment: Solutions for grocers to do online delivery and pickup from stores or warehouses, from 15-minute ultrafast to next-day delivery.
In-store: Digital integrations and connected hardware to enhance the brick-and-mortar store experience, from scanless carts to technology that helps manage operations.
Ads: Advertising solutions to help brands connect and engage with consumers in the digital aisles.
Insights: Data tools to help retailers optimise operations, provide more connected experiences, and make informed business decisions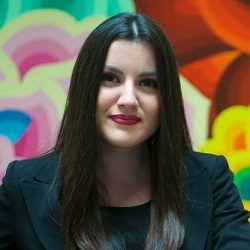 "The grocery industry is undergoing a digital transformation where customers expect a seamless experience across many channels. But behind the scenes it's taking an incredible amount of work and investment for retailers to deliver these new services," said Fidji Simo, CEO of Instacart. "We're looking to change that with Instacart Platform. We started as the eCommerce and fulfilment partner of choice for grocers. We have been building on that foundation to broaden and deepen our capabilities. To help retailers innovate faster than ever on their own properties."
Important new capabilities
The company is launching three new important capabilities as part of Instacart Platform to help retailers better serve their customers no matter when, where, or how they want to shop:
Carrot AdsTM opens up new digital revenue streams for retailers by bringing the best of Instacart advertising. This includes the company's industry-leading technology, products, engineering and sales talent, and data insights – to retailers' owned and operated eCommerce sites. Carrot Ads unlocks new monetisation capabilities, including revenue share models, to create an additional source of profit for retailers. Instacart is currently piloting its new ad service with Schnuck Markets, Good Food Holdings, Plum Market, and other select retailers. The company plans to roll it out more broadly later this year.
Carrot Warehouses helps retailers create more flexible, local fulfilment models to unlock capabilities such as 15-minute ultrafast delivery. As a full-stack solution within the Instacart Platform, Instacart enables end-to-end fast delivery solutions customised to their needs. This includes building new nano-fulfilment centres (NFCs), devising floor plans, establishing automation services, and running ongoing operations. Carrot Warehouses will power 15-minute ultrafast delivery for Publix customers in Atlanta and Miami over the coming months.
Operating in a dynamic industry
Carrot InsightsTM gives retailers near real-time visibility into their operations to help them make informed, proactive business decisions. Carrot Insights dashboards track key performance and operational metrics. This includes volumes and out of stocks across the Instacart Platform and retailers' own Instacart App storefronts. Instacart's new data analytics software helps retailers better understand geographic sales, out of stocks, and customer buying trends. Carrot Insights helps retailers like Key Food manage and optimise their omnichannel operations and is available for all Instacart Platform customers.
"Across our five iconic food retailing brands, we're operating in a dynamic industry where we need to meet consumer expectations, both online and offline," said Neil Stern, CEO, Good Food Holdings. "Our focus is to leverage the industry's best technology and partnerships to future-proof our omnichannel retail business. We're proud to be first-movers with Instacart Platform's new Carrot Ads feature. We'll now be able to take advantage of Instacart's robust ad-tech and talent to help us unlock additional digital revenue streams for our eCommerce sites."
Enterprise Times: What this means for business.
The grocery sector is one of the most competitive sub-sector of retail. Margins in groceries tend to be tight and dependant on rapid turnover and sales. Technology is revolutionising the grocery market. Whether it's offering simple online and mobile shopping tools with timely on-demand delivery or expanding payment integrations. Developing click and collect, innovative pick and pack apps or roadside pickup to better support customers. Partnering with a company such as Instacart can allow retailers to offer a fully digitised customer experience.
Instacart pioneered online grocery shopping with its consumer marketplace, and already powers the eCommerce and fulfilment experience for hundreds of retailers across North America. Its Instacart Platform partnership enables the company to expand and deepen online grocery services in the US. This is great for the future of the grocery business and deepens its capacity to serve its customers. This should be the core of what the company strives to achieve.