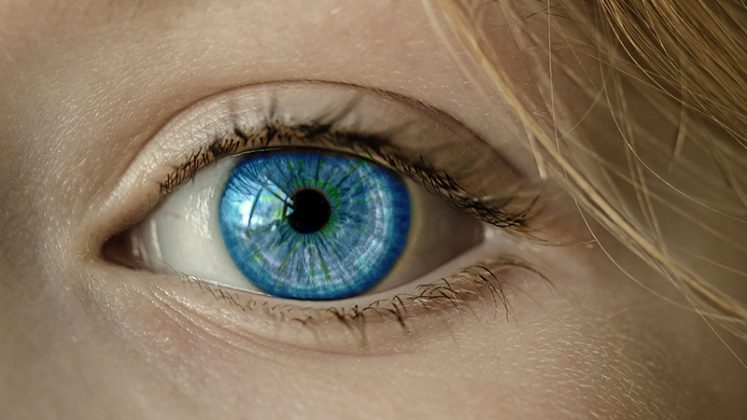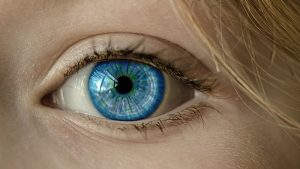 Several reports this week including some fascinating insights into employee sentiment from Ivanti and Qualtrics. MYOB says that businesses are emerging from the pandemic with greater resilience, though that survey was limited to Australia. Other reports include research from Blue Prism, and Mendix with Nexthink highlight a book written by one of its own.
Blue Prism
Blue Prism partnered with HFS Research to create a report based on the findings of a survey of 200 senior executives. The report is entitled "Seven lessons shaping today's automation leaders." The report looked at the platforms global companies look at to help with automation and how organisations realise value from those platforms. The most popular platforms are:
IBM 53%
Azure 43%
Oracle 37%
AWS 34%
SAP 29%
Sixth was Blue Prism, ahead of rival RPA firms. However whilst the respondents were from global 2000 companies it was not identified how many were Blue Prism customers. This might have impacted the findings. The seven lessons highlighted by the report were:
If you wish for a band-aid, you will get a band-aid.
Automation, the cloud, and the nexus of data are all vital for success.
Automation needs a C-level push and an employee-level pull to be successful.
Use automation to "automate."
Automation success requires diversified investments across the technology stack.
A unified workforce mindset is a prerequisite to automation success.
Engage with an expert when help is needed.
Ivanti
71% of employees would choose to work from anywhere over being promoted according to new research from Ivanti. While this may be surprising, what is concerning is the difference in attitudes between the sexes. 70% of women reported negative effects from remote work, but only 30% of men did so.
The report is based on a survey of 6,100 offices workers. It shows that remote work is not the way forward for everyone. This is despite the finding that 30% of people would prefer to work from home permanently.
Homeworking is not for everyone though and the top issues cited were:
Lack of interaction with colleagues (51%)
Not being able to collaborate or communicate effectively (28%)
Noise and distractions (27%)
Jeff Abbott, CEO of Ivanti commented: "Amid the fierce war on talent, it's more important than ever before to build a winning, diverse, and inclusive culture where every individual is highly respected, and a company's mission and core values are demonstrated at every level.
"People want to work for companies that are making a difference, and employees are increasingly leaving their jobs if they don't believe in the vision and mission. Companies must show they are delivering global value and not just profits, while also prioritizing work/life balance."
If anything this report shows that business leaders must be cognizant of the requirements and desires of their employees. It may no longer be the best approach to have a workforce penned into an office. However, a shift to remote working is not the best solution either.
Mendix
Mendix published a research report that explains the lingering challenges organizations are facing as they attempt to deliver a better digital customer experience (CX). The report was based on a survey of 522 senior IT professionals in Belgium, France, Germany, the Netherlands, the UK and the U.S. The report found CX is an accelerator for digital transformation.
Delivering a good customer experience is not happening for everyone all the time. 28% of customers are frustrated by long waits or response times and 27% by unresolved issues. Mendix's low code platform and others offer solutions to this. Already 29% are using chatbots or virtual assistants and 93% are planning to use AI. There is also a focus on improving mobile engagement in 2022 with more than half looking to improve omnichannel experiences.
Johan den Haan, CTO of Mendix commented: "Customer experience quality is critical for digital brands because the competition is only a couple of clicks or swipes away. Unfortunately, IT organizations are so steeped in technical debt — particularly with the developer shortage — that there just isn't enough time to innovate and tackle the backlog. Using low-code, companies can easily modernize legacy apps and deliver exciting, new experiences that take advantage of alternative reality, virtual reality, hyper-personalization and hyper-automation.
"Today's organizations are not just solving point problems with low-code. They're building out their low-code strategies so they can deliver better CXs, reduce development costs and backlogs and operate more efficiently. This research demonstrates that low-code has become a strategic part of every company's tech stack."
MYOB
MYOB's new SME Success Report reveals that Australian SMEs are 12% more resilient as a direct result of the challenges they have faced in the pandemic. 52% of businesses have greater confidence than before the pandemic and the risk appetite is higher. Importantly SME cashflow levels are staying high.
MYOB CEO Greg Ellis commented: "Holding onto higher cash reserves for emergencies bolsters resilience, though investing in growth opportunities and keeping the economy flowing is what will keep the SME sector thriving long term. The survey results show strong levels of confidence, which is an encouraging sign for long term recovery."
The MYOB SME Resilience Index is focused on Australia but it would be interesting to see if the same results are seen worldwide.
Nexthink
Tim Flower, director of business transformation at Nexthink has written and had published by Wiley a book entitled "Digital Employee Experience For Dummies."
Flower commented: "Over the past two years, busy corporate offices have transformed from brick-and-mortar high-rises into laptops on kitchen tables. While this newfound flexibility has been a positive evolution for many, it has also introduced new challenges to the way we work and in how IT supports us.
"Traditionally, it has been the role of Human Resources and business leaders to create meaningful, positive experiences for employees in the office. But with today's offices being remote and living in software, it is up to technology leaders to architect those experiences.
"This book offers some tangible steps for how IT teams can organize themselves and partner with the right matrix of stakeholders to improve the digital employee experiences across their organizations."
Qualtrics
Workers their children and their pets are happier than they were two years ago. That is the conclusion of a new piece of research by Qualtrics. The above statement is, however, not universally true. While 43% feel their work-life balance has improved over the last two years, 18% say it has worsened. In general, the metrics measured by Qualtrics all show a people are better off. The exception is mental health where 31% are better off, but 31% are worse off.
Benjamin Granger, PhD, head of employee experience advisory services at Qualtrics commented: "It's clear that the past two years have brought lasting change to work-life for American employees. As we enter a new phase of COVID, where measures like remote work and social distancing may become optional, it's time for us to take stock of what we've learned so we can be intentional about what changes from the pandemic are worth keeping and which should be discarded. It's critical that leaders don't forget how flexibility and new ways of working have made life better for employees."
The report has some interesting findings. It includes a list of phrases people would rather be without:
The new normal
Quarantine
Burnout
Social distance
The Great Resignation
Xero
Xero has released its 'State of the Industry' report. It provides a unique snapshot into the current state of the accounting and bookkeeping industry and sentiment after almost two years of the COVID-19 pandemic. The report leverages a survey of over 500 Australian advisors. It looks at how they have responded to the disruption, current industry trends, and the outlook for 2022.
Key findings from the report include:
90% of advisors reported at least one positive impact from the pandemic. They included embracing new ways of working, offering new services, and changing client attitudes to technological adoption.
76% of respondents feel confident they have taken the right measures to protect their practice and clients against ongoing financial impacts.
63% of advisors influence the software decisions of their clients
65% of advisors are small business owners themselves
Bookkeeping, compliance, and payroll are the most common services offered. However, 59% of respondents are now offering advisory services.
Accounting practices provide services to 183 small businesses and employ around 25 people on average. An average bookkeeping practice services around 64 small businesses and employs around 5 employees.