CarTrawler,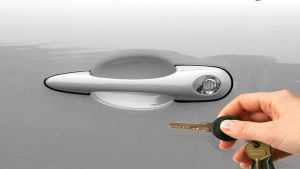 the global B2B provider of car rental and mobility solutions to the travel industry has announced that it is now the online car rental provider for Germany's most popular leisure airline Condor.
As air travel recovery bounces back with strong pent-up consumer demand, this partnership will allow Condor to maximise their ancillary revenue. The company says the partnership will offer their guests unrivalled choice across 1700 car rental suppliers globally. This is now more relevant than ever as Condor flies to 90 destinations in Europe. The company recently announced direct flights to 16 US destinations from May, which will be the largest range of US flights in recent years.
Ancillaries showed their value during the pandemic as airlines and travel brands looked to new opportunities to make the most of ancillary revenue. Particularly those that can be bought independently, such as car rental, mobility and using loyalty programme miles. Global airline ancillary revenue recovery was even seen in 2021 with an increase to $65.8 billion worldwide in 2021. This represented a 13% increase on 2020. CarTrawler's end-to-end car rental and mobility solutions allow airlines to leverage this dynamic. Driving revenue at zero cost all underpinned by global customer choice with world-class technology and revenue management capabilities.
A long term partnership
"Our company is focused on driving successful, long-term partnerships," said Aileen McCormack, CarTrawler's Chief Commercial Officer. "Partnering with Condor, a European leader in leisure travel, marks a significant milestone in our goal to help airlines use innovative Human Traveltech to expand their customer offering, build their brands and maximise ancillary revenue."
According to Louisa Ruster, Head of Product & Ancillaries at Condor, "Working with CarTrawler will allow us to meet the needs of our guests who are increasingly looking for innovative and convenient options to book their travel. Flexible booking options, a seamless digital experience, and industry-leading customer service will allow our guests to easily extend their holiday travel beyond our more than 90 global destinations."
With each of its European airline partners, CarTrawler has significantly grown market share for them consistently outstripping natural passenger growth every year. In the first three years of the partnership alone they trebled partners' bookings from customers that were flying on competing airlines.This partnership with Condor is just the latest in a long line of partnerships for Cartrawler.
Enterprise Times: What this means for business.
Ancillary revenues proved to be vital for the continued survival of service enterprises during the pandemic. Loyalty programmes truly showed their worth as a viable, stable revenue source. In April 2020, many airlines collateralised their loyalty programmes pulling back the curtain on the significant cash flow value these hold for airlines. In many cases, the programmes were more valuable than the airlines themselves.
In the US in particular, customers responded to the crisis of not being able to travel by air, by spending their loyalty points with airlines on ancillaries like car rental. This shift in behaviour showed the significant opportunity that non-air revenue presents to airlines, demonstrating how airlines should be aspiring to be part of customer's lifestyles, rather than one-off spends. So CarTrawler's partnership with Condor makes perfect sense. It allows customers to extend their customer experience from the airplane to the car. For CarTrawler, it comes at virtual no additional costs required. A win-win situation for both parties since passengers now have access to more than 1,700 car rental suppliers worldwide.