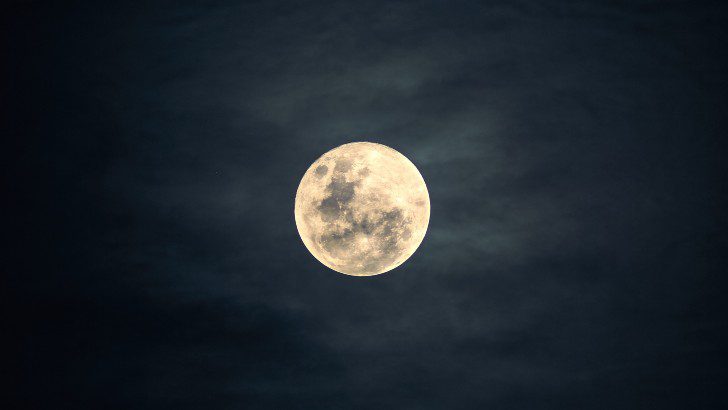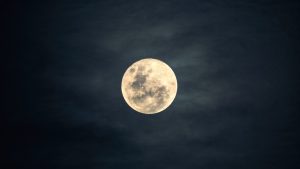 Danish challenger bank, Lunar turned to Unit4 to help power its growth ambitions for the Nordics and beyond. Enterprise Times spoke to Jonas Gjørup Larsen, CFO of Lunar about the bank, its decision and the project.
Lunar bank is growing quickly; it already has more than 400,000 customers and targets a younger demographic than many other banks in the region. Lunar is also different in that it also targets 15-17 years olds in the Nordics. It claims to be the best bank for that age group.
Larsen explained, "That's where the journey started, and all the other banks called us the millennial bank from the get-go. For Millennials, today's normal bank doesn't have an enormous revenue stream on that class of customers. But down the line, they will be profitable. A funny thing about Denmark and the Nordic market is that you're really sticky once you have a bank.
"One of our heavy cost centres in Lunar is the entire marketing department. They are pushing extremely heavily on social media channels. Channels. I can't even get my head around TikTok and the like. They've got a big following in the younger crowd as well."
That strategy seems to be paying off. While teenagers may not have huge incomes, they will only go up over time. Lunar Bank also has a significant number of entrepreneurs within its business portfolio. Lunar is already disrupting the older, more established banks in the region. Will Lunar expand beyond the Nordics?
"It lies in the name, Lunar, aiming for the moon and beyond. Of course, there are dreams and wishes to go beyond the Nordics. But we are focusing strongly on getting on board a big portion of the 27 million people in the Nordics first. Then look beyond the Nordics as soon as we've completed that mission. It's now live in Sweden, going strong into Norway, and then you have Finland left as the last country."
The challenges of fast growth
When it first started, Lunar turned to Danish solution e-conomic, now owned by Visma. It was not scalable enough for Larsen. Lunar looked at several options; Enterprise Times asked Larsen what they considered?
"We were looking into Dynamics 365 solutions, but they were just too firmly set. They weren't that dynamic to us, and they were less user friendly. They seemed extremely heavy on the implementation compared to the Unit4 solutions. Those were the parameters that fell off the desk.
"A lot of the other vendors that we talked to are big players. There, you always get a team where it's not their own system. They're selling someone else's technical solution. That was also one of the tipping points for us. We wanted the guys who actually had the systems on their books to be part of our journey. In a strong belief that it gives more flexibility."
Lunar Bank started the implementation during the summer break, it took only four months, and they went live on December 6th with just under 300 users. The only thing that Larsen would change was the decision not to include the Swedish digital lender, Lendify that it acquired in April 2021. Larsen left Lendify on their existing platform until the end of the financial year,
Larsen commented: "When I complete my next acquisition, I'll come in hard and tell them what to use from the get-go and not have a drag along. Right now, it is inefficient working in two systems between our Swedish and the Danish organisations. It's always easy to look back and be wise. "
The project
Unit4 carried out the implementation with the internal Lunar team. Larsen explained that Unit4 is basically the cost handling system. Lunar uses a core banking solution in Denmark but plans to replace this with a homegrown solution. One of the reasons for selecting Unit4 is that the integration with the new core banking system is made easier because of the micro-services architecture that Unit4 has. Larsen added, "We are very strong on open API's cloud-based solution belief because it makes it easier."
The Unit4 team worked closely with the finance team and the core banking development team. At present, Lunar uses the core modules for invoice handling, but Larsen also hopes to use it for consolidation, especially as the firm expands internationally.
The project was carried out both remotely and on-site, despite Covid, but Larsen did not flag this as one of the main challenges as it managed to go live as planned. What were the main challenges?
"It was the same as stepping into a new relationship. You use some of the initial time to adjust your language to understand each other. Speaking our language, especially the guy's building the core banking system, and of course, also getting a complete overview of all needed integrations. I wouldn't even call it a headache. That was probably something my internal team spent a lot of hours on with the Unit4 team."
Success
The project was successful. How did Larsen measure that success?
"As I've told the Unit4 team a couple of times. The main KPI for success in the long term is me, still being willing to step up and participate in reference calls for their future business, then we've reached the ultimate success in this partnership. Our short term KPIs were scalability and enabling us to mirror our matrix organisation (both financial and HR) into our ERP system. That wasn't possible in the old Visma solution, and a short implementation time was a KPI from the get-go."
Have you seen any process improvements within your organisation?
"The first one is that now we have an automated approval flow. I can see that stepping up our game on cost and business control. Instead of being handled by mail or Slack, that has already improved. It is bringing people forward on not just going in and hitting the Approval button, but also pushing back with questions on some of the costs that hit their table."
Larsen now has a single audit trail, rather than messages in Slack or emails between people. Unit4 can interact with Slack using Wanda, and people will still use their favoured collaboration tool, but the single audit trail will remain within Unit4. In fact, Larsen had just completed his first approval using Wanda before we spoke.
Looking forward
The Unit4 ERP solution will not only benefit the finance team. Enterprise Times asked Larsen how customers would benefit. He answered: "The main benefit is us creating more visibility across markets and products and thereby being able to set stronger individual prices for both markets and products. It supports my customer lifetime valuations at a much higher degree than we could before."
What improvements do you hope to make in the coming months?
"Right now, we're still old school on some of our vendors who haven't understood that you can do electronic invoicing and so forth. There are still some buttons to turn and levers to pull in optimising that process on the invoicing side. That would be high on my wish list for the short term, but then it's looking when we have full usage across the group and have a consolidation system in place, then it would be looking optimise."
The future looks good for Lunar Bank. It will soon have a new banking solution to power its business and the flexible microservices-based ERP to underpin that expansion. The future looks very bright for the challenger bank. It is growing rapidly, and it will be interesting to see how quickly it expands internationally.
For Unit4 this is a model implementation in a sector that it is not historically associated with. What is important is that it delivered the project on time and now has a vocal advocate for its solution in the Nordics and beyond.