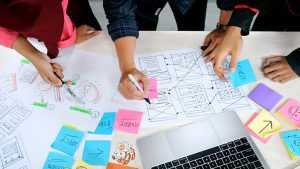 Appian has released Appian Process Mining to identify and address workflow bottlenecks. It means organisations can now find those processes that are underperforming or which need automating. Once identified, the processes can be better designed and automated within the Appian Low-Code Platform.
Appian CEO Matt Calkins said, "Process mining and workflow belong together. Appian customers can now use process mining to discover new processes, and workflow to design them."
Organisations rarely do process mining. Most tend to add new processes on top of those they have and maybe, possibly, eventually, retire some older processes. In reality, most of those older processes are left alone as nobody is quite sure what they do.
The problem is that transforming a business means that nothing can be left untouched. A poor process can cause IT to spend a huge amount of time working on a solution that is not needed. It also means that improvements in the performance of the business are limited.
What does Appian Process Mining do?
The press release provides four reasons why organisations will want to do process mining:
Identify bottlenecks
Improve performance and results
Achieve continuous optimisation
Focus on insights and minimise data preparation
These are just the top-level reasons for doing process mining. The press release breaks each down into a set of other benefits that can be had.
However, a better way to understand the benefits is to read through the Process Mining page on the Appian website. It gives a clear insight into what is involved in process mining. It also provides a glossary that gives more detailed information on the terms used.
One of the key elements of process mining is the visualisation during the discovery phase. It allows an organisation to discover exactly what a process is doing rather than what one thinks it does. It can show where extra steps have been added to a process over time. Just as importantly, it can also show where steps are not happening due to problems with the process flow.
Another useful part of this process is the performance analysis. Even when a process is working as expected, is it efficient? Those looking to automate their processes need to identify waste to make them efficient.
Perhaps the biggest gain here, certainly in the medium-term, is introducing a process management lifecycle tool. While large organisations may already have PML tools, most SME's won't. Adding it gives them more visibility and control over their processes, especially as they become more digitally integrated with customers and suppliers.
Enterprise Times: What does this mean?
This is a smart move by Appian and one that can generate a quick payback for anyone taking the product on. Processes are often created and assumed to be working until proven otherwise. The problem is that few organisations can prove when things are not working properly. Being able to discover and visualise processes then discover how they perform is central to making them efficient.
It will be interesting to see how quickly customers begin to use this to revisit the processes across their organisation. It will also be interesting to see whom organisations train to use Appian Process Mining. Will it be IT? Business Analysts? End-users? One could easily argue that all three should be involved, but that will depend on the tool's ease of use.