Flexible remote access technologies have led to a third of IT leaders feeling less stress at work. Additionally, 42% of IT decision-makers claim this makes their job more enjoyable. The numbers come from the latest survey from Splashtop and 3GEM. They polled 1,000 IT decision-makers from small, medium and large enterprises across the UK.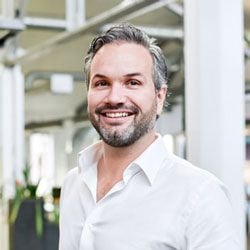 Alexander Draaijer, General Manager EMEA at Splashtop, said, "While it's encouraging to see that a wide range of issues are on the radar of UK organisations, it is clear that having concrete plans in place around flexible working will be important for tackling many anticipated concerns in the coming months.
"Investing in remote access tools will give IT managers peace of mind with regards to their budgets and confidence in facilitating an efficient and productive workplace, which will ultimately lead to a better employee experience and happier workforce."  
What does the survey show?
There are some interesting responses from the survey:
45.6% are already set up for hybrid working this winter, with a further 44.7% currently working on it
The biggest challenge for most is supporting both office-based and remote workers (32.9%)
29.5% are concerned about how they support flexible working times for remote workers
Strict support for government guidance over the winter stands at 58.2%, with a further 37.4% providing some support
60.2% have planned for flexible working hours over the winter, while 25.2% are reducing office capacity
There have also been significant changes in workloads and expectations
35% feel their job has become harder due to the increased number of devices and the complexity of team locations
21% feel more is expected of them, while 20.8% feel their management role has changed. They say that "I'm sometimes expected to behave like a therapist or best friend!"
37.5% say their workday has been extended by more than an hour, with 34.5% saying it is about an hour longer. Only 17.5% say there has been no impact on the length of their working day
But what about the future?
49.5% say teams will be reluctant to leave home working behind
25.6% think everyone will be desperate to get back to the office
24.9% are concerned that hybrid working will get more complex based on varying work patterns and team members needs
Some of the above results are interesting, not least that a quarter believe their employees are desperate to get back to the workplace. But that needs to be put into context. The outliers expecting this are domestic services, animal services and agriculture, forestry and fishing. All three are occupations where a job cannot be done remotely.
The importance of remote access technologies
With remote working set to stay, organisations need to look carefully at the remote access technologies they are using. In healthcare, video consultations have become more common. In fact, doctors are keen for this to continue across the UK.
However, there are limits to the effectiveness of using home technology for this work, especially in terms of remote diagnostics. In countries such as Canada, remote clinics use a lot of technology. Many are designed for patients to attend and be talked through the use of diagnostic equipment by doctors and nurses. In the UK, we have a long way to go for this to happen.
The survey does show, however, that things are getting better.
46% say "they give me greater flexibility about where I can work – as well as where the user can be"
42% believe it makes their job more enjoyable as they are less stressed, with 33% saying remote technologies minimise stress levels. It would have been interesting to understand why stress levels are lower. Such information could help change how offices function as people return to them.
36% feel it gives people greater confidence in them. This is particularly interesting because remote working has led to more personal interaction, especially between users and support teams. It also suggests that better relationships were forged between managers and others in their organisation.
28.9% say that they like the ability to use multiple devices. One presumes this means switching from desktop to laptop and tablet. That is something that should be just as supportable in the office.
Enterprise Times: What does this mean?
The lack of effective remote technologies impacted many organisations early in lockdown. Many rushed out to buy technologies only to have problems with deployment and training. It increased the pressure on IT teams and even saw cybersecurity teams move into tech support teams to help support users.
This survey shows that we are now beginning to reach maturity around the technologies. The question is, how do we improve that? The survey didn't dive into that.
Additionally, it would have benefited from a wider response pool and qualitative research into some of the responses. For example, why are people less stressed? Which technologies had the greatest impact and why?
Perhaps the biggest standout is that people feel less stressed when working and managing remotely.