NetSuite has published the second part of its State of Growth report. The first part was published in May. This second part is based on additional answers from the same survey of 2000 managers and above-level employees from Europe and the Middle East. The survey was carried out between March and April 2021
In summary, the report signals that data is overwhelming Managers in a flood that never seems to end. 95% of respondents say they feel sometimes overwhelmed by the amount of data available to them when making critical decisions.
Despite the rise of analytics, gut feel is re-emerging as the primary influence on decisions. In the last year, 30% of critical business decisions were made based on intuition. This compares with 15% from the previous year.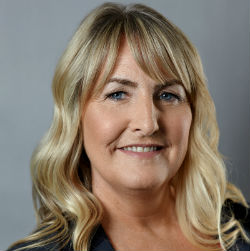 Nicky Tozer, SVP EMEA, Oracle NetSuite, commented, "Businesses have worked tirelessly to get back on a sustained path to recovery and growth. But equally, some have struggled, and it is evident that the businesses which acknowledge they have a difficult relationship with data are also the least optimistic and expectant of growth.
"With challenges and opportunities still on the horizon, the businesses that prioritise objective, data-led decision-making and properly equip their employees with relevant and digestible insights will be best-placed to thrive."
Tozer raises valid points, and the report seeks to uncover what is happening and what organisations can do. The State of Growth Part 2 looks at how organisations approach what is important for today's business data strategy.
The State of Growth report
The report is short at eight pages and after the introduction has four sections:
Using data to drive growth in uncertain times
Tackling overwhelming data
Combining intuition and data
Boosting employee confidence in data analysis
Each section combines statistics from the survey. Why is this important? In the third section, the authors take a balanced view between intuition and data. While recognising the increase in intuition led decisions, one must also consider the circumstances. There was little data about the impact of COVID on the business environment, which may have led to more intuitive decision making. However, making those decisions without any data is not the answer. Companies that were business unaware have fallen short of growth targets more often, 41% against 22%. Looking forward, the "data unaware" companies are less confident about revenue growth, 43% vs 54%.
While companies have data, the question remains whether it is useful. 65% of respondents say the data they have access to is not always meaningful, rising to 78% in France and 76% amongst those in supply chain and procurement job roles. Even if they have the data, many do not have the tools to analyse it. On average, 43% don't have the tools. In the UK, that rises to 59%
The answer is analytics
The report also highlights that working remotely without easy access to managers and presumably peers affects decision making (52%). Having access to analytics tools that make it easier to understand data is the answer that NetSuite draws the reader to. NetSuite cites four benefits that its SuiteAnalytics module delivers:
Real-time visibility of data both at detail and summary levels with the ability to highlight trends and insights
Personalisation to ensure that each employee sees the relevant information for their role, including KPI's and measurements that they use day-to-day
Autonomy from IT staff, employees, no longer need to request reports. SuiteAnalytics provides a no-code interface to enhance reporting and deliver more insights without requiring IT input.
Secure data. The reports and graphs will only show the data that each employee is entitled to see. There is a risk here for larger organisations that tactical decisions may be at odds with strategic ones.
Enterprise Times: What does this mean?
The State of Growth Part 2 is not a long report, but it is worth a read, if nothing else, for the data points it provides. There are differences between countries in Europe though not all of these are pulled out in the report. The most notable is the acceptance by 52% of respondents that machines will help make future critical business decisions. In Germany that number rises to 72%. However, respondents in startups were at 81%, probably not shackled with legacy IT systems.
What will be interesting is whether business leaders will trust data more next year as the black swan event of COVID fades? One suspects that they will. Applying intuition is not always wrong. However, applying it without data insights will lead to poorer decisions.