Yooz has launched YoozPay, an end-to-end B2B payment automation solution for the Yooz AP platform. The add-on automates the payment of digital invoices. Yooz believes that the platform cuts manual costs by three times, saving both time and money and improving cash flow.
YoozPay automates many of the manual processes that AP teams must go through when using a more traditional ERP solution. Once the invoices are ingested from the ERP platform, Yooz supports more than 50 ERP integrations, they can leverage Yooz Pay.
Presented with a list of invoices the AP team can opt to make a payment against a single invoice, make a part payment or pay a batch of invoices for a vendor. The system allows the part payment of an invoice within a single batch. When the payment is made the total payment is the sum of the approved payment, reducing potential payment costs in the transaction. Customers can then decide whether they wish to determine the timing of payments is manual or scheduled.
YoozPay offers more ways to pay
Customers can also register for a virtual credit card. This is backed by an account with credit in it which enables organisations to make payments instantly if the supplier accepts credit card payment.
The advantage is that this method gives vendors a cashback option, offsetting the negative of having capital tied up in the required pre-funded custodial account that Yooz requires. It effectively makes this a debit card for customers, but a credit card payment for their suppliers. The cashback works if companies administrate the balance in that account actively. Yooz estimates that the cashback can earn companies "several thousand dollars", though there is a counterargument.
Once the supplier has selected the payment type, possible options include the virtual card, ACH, eCheck and paper check the payment is processed. If the virtual card is used, payment is instant. Once the payment is confirmed the invoice is updated, along with the payment status and details of the payment.
Finally, Yooz updates the corporate ERP solution, marking invoices as paid. Yooz integrations include Acumatica, Epicor, Infor, Microsoft Dynamics, Oracle NetSuite, Oracle, Plex, QuickBooks, Sage Intacct, SAP, and Xero.
Simple for vendors
The process for vendors is even simpler. Customers merely need an email address to onboard their supplier to the system. Suppliers will then receive an email notification that requests the payment type. Once each payment is processed the vendor is sent an email with the remittance advice. This includes further detail about the payment and can include comments such as information around a part payment.
The first time a vendor receives a payment they can choose which payment method they require. For ACH payments and virtual credit cards they can enter bank details to receive the funds electronically, the credit card payment is instant. If they wish to receive a paper check they will receive a check in the mail, it will be generated and sent by Yooz within a business day. YoozPay also supports electronic checks, based on the Checkpoint blockchain solution.
Powering YoozPay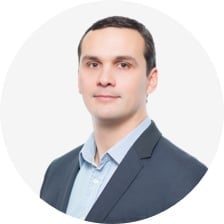 As a cloud solution, it enables AP staff and the AR staff at the vendor to operate from any location, at any time. Laurent Charpentier, COO and CIO of Yooz North America, commented, "The business disruption caused by the pandemic has demonstrated that companies need to accelerate their digital transformation and embrace automation to stay in business and remain competitive. With YoozPay, they now have another powerful tool at their disposal.
"It turns the AP function into a strategic asset that saves time and money, contributes to the bottom line and provides financial intelligence in real-time."
YoozPay is powered by Checkbook a secure payments platform that includes fraud detection. Checkbook has limits and velocity checks for each transaction, it also employs pattern checks for fraud control. The virtual card is PCI DSS compliant. Also, data is encrypted both in transit and at rest.
In the press release, Yooz estimates that a company using its platform saves close to $45,000 in processing costs annually if it deals with 500 invoices monthly. This figure is slightly at odds with the Yooz savings calculator which estimates that companies could save $81,540. The lower figure is likely to be more realistic, but Yooz should consider updating their calculator to reflect this.
YoozPay is only available for US Customers, though Checkbook appears to have a presence in Canada as well.
Enterprise Times: What does this mean
Yooz has launched a simple yet comprehensive payments solution for accounts payable teams. Powered by Checkbook it mixes traditional payments methodologies with modern technology. Will Yooz, and therefore Checkpoint extend the solution beyond the US?
In partnering with Checkpoint, the expansion of YoozPay will be determined by the success of Checkpoint.io. The Yooz platform is available globally. Will it be able to expand YoozPay with Checkpoint, or will it seek additional partners in Europe and Asia?
However, for organisations in the US, this seems a simple way of further automating their accounts payable processes. It does so in a way that is secure. It will work well with distributed workforces that seem more likely in the future.