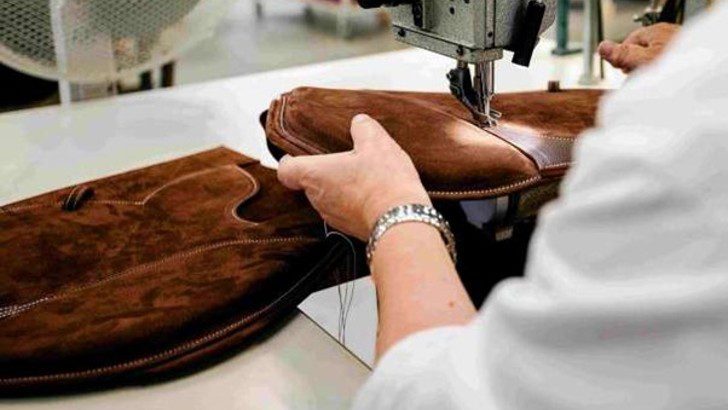 LIM Group, the manufacturer of equestrian saddles and equipment is to consolidate its ERP architecture onto a single platform. After reviewing the market and considering seven different solutions it selected Infor CloudSuite Equipment. It also chose to work with Authentic Group, an Infor Alliance partner, headquartered in France. It also has operations in Europe and North America.
The LIM Group was created in 2013 through the merger of CWD and Devoucoux, two brands within the Butet group. The LIM group now designs, manufactures, and distributes the saddles from these three brands worldwide. It has a presence in twelve countries with a large proportion of its 630 employees still based in the Nouvelle Aquitaine region in France. Around a hundred of the world's top 250 riders use a saddle made by the company. The group has grown through acquisition. There are fifteen subsidiaries in total, all of which now interact daily. The challenge it faced was that its ERP solutions did not meet its requirements now or for the future.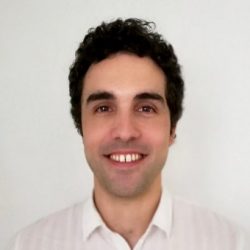 Brice Cuenca, LIM Group's head of information systems and e-commerce, says: "70% of our business being exported — notably to Germany, Canada and the United States — we did not have the right solution to support our development, both in terms of functional coverage and in terms of a single repository and traceability, all of which are necessary factors for optimising the performance of our various activities."
No stranger to technology
The LIM Group is centralised by control, but de-centralised in nature with 12 manufacturing and after-sales service workshops. The company sources quality leather and is at the forefront of the latest developments in chromium-free tanning solutions. It uses plant-based materials such as mimosa and chestnut.
In addition to saddles the organisation designs and manufactures other equestrian products including tack such as bridles, girths and stirrup leathers. It now has over 150 product lines and thousands of size and colour combinations.
The company is also proactive in developing its own circular economy credentials. It has recycled its stand tarpaulins since 2017 to make small equipment bags. It recently launched a trade-in business for second-hand saddles.
Saddle making is an art form that has existed for well over two thousand years. LIM Group is now introducing technology with connected devices to monitoring the well being of both horse and rider. iJump is its first connected device that helps riders to train more effectively.
The selection process
While saddles are transforming, the organisation also knew it needed to modernise its internal systems. Cuenca explained, "Our digital transformation project started in 2017 following a scoping study that enabled us to identify 10 or so issues to progress and see how and in what way an ERP solution could respond to them, in part or in full.
"After an evaluation that proved positive in almost all cases, the project was relaunched a few years later, on the basis of a call for tenders that brought together seven vendors and systems integrators. Then, the COVID crisis delayed our decision again. Ultimately, we chose the integrator Authentic, and then the Infor solution in March 2021."
LIM Group chose the CloudSuite solution for several reasons:
It would enable the company to manage the rental and distribution of saddles
CloudSuite also managed service and maintenance activities
Customer references also played a key part in differentiating the software from other production management solutions
The project
The Infor M3 solution will not only help manage the manufacturing process through Factory Track. The Infor production automation solution supports warehouse mobility and traceability. Authentic, the Infor partner will help LIM Group integrate several in-house software solutions to the Infor solution using APIs.
The project is expected to go live in July 2022. Surprisingly, this will initially be an on-premises environment for about 100 users in Europe. The 50 users in the US will then go live on the solution by the end of the year. The implementation will exclude the CRM, as LIM Group already has its own solution.
Fabrice Caumette, Authentic Group director of delivery, says: "We are very proud to accompany LIM Group, a great French company with strong values and renowned know-how, in the implementation of Infor CloudSuite. The project is of great scope as once the manufacturing sites in France and Morocco are up and running, the scope will extend to the distribution subsidiaries around the world."
While the choice to implement Infor on-premises is unusual, the decision was explained by Cuenca. He noted: "Because of our history, we had significant legacy technology, with a lot of specific in-house developments to rationalise. Thanks to the functional richness and scalability of the Infor CloudSuite solution, Authentic and Infor have convinced us of their ability to support us over the long term, particularly in terms of our strategic ambitions, which are above all to develop our services activities."
What isn't clear is whether he will aim to migrate many of those solutions to cloud-based ones and eventually take advantage of Infor CloudSuite in the Cloud.
Enterprise Times: What does this mean
Another solid win in Europe for Infor. This time at a leading French manufacturer with global brand recognition, at least in equestrian circles. Will Infor seek to leverage the relationship with further sponsorships or perhaps a technology partnership. One where it can help the group develop further products.
Also, Authentic is well placed to support this implementation with offices in France, Canada and the US to support the project across the primary countries Lim Group operates it. With a deadline of July 2022 and numerous integrations to complete it will have its work cut out. Once the solution is implemented, this will make an interesting case study for both Infor and Authentic.