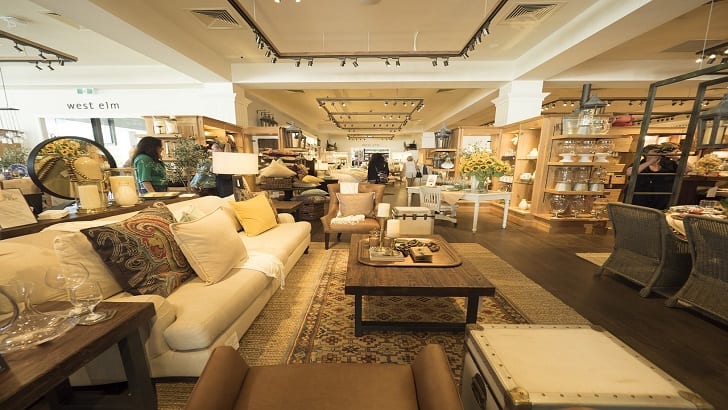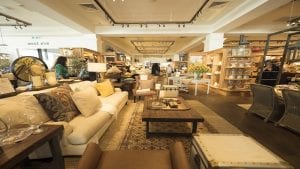 Retail and eCommerce highlights this week include: TrueCommerce has expanded its management team. Artisan homeware business Bloomist has selected Brightpearl and Shopify Plus to help manage its growth. Linnworks has integrated with Buy on Google and Cofares implements new eCommerce offering for Spanish pharmacists and consumers during global pandemic
TrueCommerce Expands its Executive Team
TrueCommerce, a provider of trading partner connectivity, integration and unified commerce solutions, has expanded its leadership team with three new executive appointments. Todd Johnson has been appointed as President and Chief Operating Officer. Peter Spellman as Chief Technology Officer, and Andrew Porter as Executive Vice President, General Counsel and Corporate Secretary.
Todd Johnson brings more than 25 years of supply chain technology and global executive leadership experience to TrueCommerce. Prior to joining TrueCommerce, he was President of CommerceHub, a distributed commerce network for retailers, brands, and distributors. He also served as Chief Customer Officer at Blue Yonder, a provider in digital supply chain and retail software solutions.
Peter Spellman is a technology executive with deep experience in enterprise software and development, technical leadership, and entrepreneurial experience. He founded and served as CTO of iWant, SupplyScape, and Tracelink. He also served as CTO of Performaworks, INTTRA, and Optoro, operating B2B global technology platforms handling billions of monthly transactions. Spellman was the AWS Startup Challenge Winner for Business Applications in 2013. He holds patents in network-based technology, as well as several other patent-pending applications.
Andrew Porter brings with him more than 30 years of legal and business expertise in a variety of industries. His career has a network focus, including supply chain, data services and technology. Across his career, Andrew Porter has successfully led global teams for several organizations, including INTTRA, Sterling Backcheck and Dun & Bradstreet.
Nature inspired homeware brand blossoms with Brightpearl and Shopify Plus
Artisan homeware business Bloomist has selected Brightpearl and Shopify Plus to help manage its growth. The nature-inspired brand has opted for Brightpearl's built for retail platform to provide it with the necessary tools to streamline its operations and plan for the future. With Brightpearl at the heart of its business, Bloomist will save hours on order processing time by leveraging the power of automation to optimise key workflows. Brightpearl's purchasing, accounting and reporting features will be important components in aiding the firm's next stage of growth.
Founded in the fall of 2018, the eco-friendly homeware company is the brainchild of Michael Zung and Alex Bates. It sells a wide variety of textiles, vessels, decorations and botanicals designed to bring a natural feel to homes across the US. Its mission to make a material difference by doing good is reflected across all areas of the business. Through its partnerships with community-focused local artisans, or its diverse product range which are crafted from natural materials via environmentally friendly production methods. Bloomist joins the growing class of brands which are utilizing the powerful yet agile combination of Brightpearl and ecommerce platform Shopify Plus to manage the demands of an unpredictable retail landscape, and futureproof the business.
Linnworks Integrates with Buy on Google
Linnworks has integrated with Buy on Google, a checkout experience that allows shoppers to purchase products directly from retailers on Google.
Buy on Google is a commission-free sales channel, enabling brands to expand the reach of existing product lines and find new audiences for best-selling items. It is is available on Google's Shopping Property, as well as through the Google Assistant.
Everywhere US shoppers see the Buy on Google cart icon they can checkout using payment information stored with Google, without the need to visit another site. This reduces barriers to conversion and ensures that no matter where a shopper begins their eCommerce journey, retailers can offer a seamless experience.
By integrating Buy on Google with Linnworks, retailers can manage orders and inventory syncs alongside other key selling channels including their own websites and marketplaces. Having a single platform to monitor sales performance across all selling channels ensures Linnworks customers can maximise every revenue opportunity and automate critical aspects of inventory management, order routing, shipping and fulfilment,
Spanish pharmaceuticals Cofares unveils eCommerce platform from Fluent Commerce
Spanish pharmaceuticals distribution company, Cofares has rolled out a new Distributed Order Management platform from Fluent Commerce with global consulting firm VISEO Iberia. The new system gives pharmacists a single view of their inventory and provides customers with more convenient delivery and collection options.
Cofares made the decision at the end of 2019 that they wanted to replace their existing portal, where only pharmacists could order supplies from, to a new ecommerce platform that both customers and pharmacists could use and be able to choose how those products were delivered to them.
Spanish customers now have the option of buying over the counter products and health products from a Cofares pharmacy and having those goods delivered to their homes or they can click and collect. The Fluent Commerce Order Management platform enables the pharmacies to fulfil those orders from their stores (as they have a real-time view of inventory) and they can also process returns of any products bought online, easily in-store. Cofares has approximately 20,000 SKUs of products held in 38 of Cofare's warehouses.
The new Fluent Commerce platform has just gone live to the general public. Customers can now order their over the counter and health products directly from the pharmacy, online and choose their delivery option.