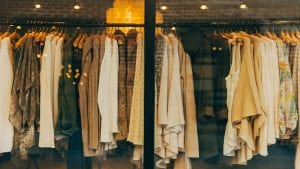 Retail and eCommerce highlights this week include: Keypoint Intelligence has launched UVERCE a digital B2B e-commerce solution that facilitates a unique buying experience. A survey by Capitalbox suggests more than half of European SMEs Confident in 2021 Business Recovery. Groove adds real-time opportunity and pipeline management to its suite of revenue intelligence capabilities. Znode launches the sales enablement console with 9.6.3 Release. Keypoint Intelligence introduces UVERCE – A comprehensive B2B e-commerce platform for the office equipment industry.
New GigaOm report highlights key role of data management tools
Datadobi, a provider in unstructured data management software has published a report, "Building a Modern Data Management Strategy." The report was compiled by GigaOm a technology research and analysis company. The GigaOm analysis reveals the challenges enterprises focused on hybrid and multi-cloud infrastructure are facing. The increasing need for unstructured data management and the role played by data solutions in addressing these requirements.
Opening with an examination of how data management has become key to modern IT strategies. The GigaOm research goes on to explain why the growing demand for IT infrastructure flexibility. Keeping control over data, making it available, more secure, reusable is becoming the only solution for keeping budgets under control. At the same time creating additional opportunities for the entire organisation.
Increasingly, enterprises need a complete set of tools that will help users address today's and tomorrow's infrastructure-driven, data management challenges. As a result, its solutions are able to quickly impact infrastructure TCO with immediate results. Datadobi says this offers customers a core data management foundation that is growing. In addition to options for users in every type of industry.
More than half of European SMEs confident in 2021 business recovery
Despite continued uncertainty, 57% of SMEs across seven European markets feel positive about the future. SMEs think that economies will recover to pre-COVID levels within the next two years, according to a research conducted by CapitalBox.
A further 18% are still confident about a recovery, but believe it will take at least two years. However, when it comes to their own businesses' recovery as opposed to the wider economies, 51% feel that their business will in fact recover this year, in 2021.
SMEs in Finland are the most confident in their own business recovery in 2021 (57%). Compared to:
50% in France
50% in the UK
48% in Germany
SMEs in Spain, with 27%, are the least confident in their own recovery.
Optimism for the new year comes from agriculture (60%), real estate (58%), business services (55%), food & drink (55%) industries. As hospitality looks towards a new normal in the new year, 52% are confident of their business recovery this year. The least optimistic industries for the new year are healthcare (28%) and wholesale, retail and franchising (31%).
Most of this optimism is reflected in how trusting SMEs are in their respective governments' support. 53% of SMEs stated that they are certain their governments will continue to provide the right support going into 2021. The most confident in government support are those most optimistic SMEs, in Finland (58%), France (51%), and the UK (55%). On the other hand, the least confident are SMEs in Spain, with 35% of respondents not feeling like their government will provide the right support moving forward.
Groove adds real-time opportunity and pipeline management capabilities
Revenue intelligence is an emerging category in sales technology. Its importance has risen in a digital-first, remote-selling environment.
According to a recent blog post by Forrester Research, "Revenue intelligence solutions capture human engagement activity between buyers and sellers and automatically upload that data to CRM platforms."
In the same post, Forrester predicts that the sales technology landscape will continue to consolidate in 2021.  "This notion of the sales engagement platform as a cockpit for sellers is likely to continue to drive further integrations. Integrations between sales tech categories and these platforms as the advantages of bringing everything to the seller where they sell. The original vision for CRM technology become more widely recognised," says Forrester.
All too often, sales teams have an incomplete picture of deals in play and overall pipeline health. Forrester Consulting found that nearly two-thirds of B2B decision-makers firms struggle with CRM data that is stale, distorted, or limited in nature, in a July 2020 study.
Groove has added real-time opportunity and pipeline management capabilities. The company has built on its platform's Salesforce-native architecture. As a result, it pulls real-time account and opportunity data into a collaborative workspace. Team members can run live pipeline reviews and instantly push updates back to Salesforce. With this latest release, Groove provides revenue teams with an easy-to-use alternative to spreadsheet collaboration.
Znode launches the sales enablement console with 9.6.3 Release
Znode, an enterprise B2B eCommerce platform and product of Amla Commerce, has released its 9.6.3 platform update. The update focuses on supporting salespeople with a new console for customer, quote, and order data. The new features bring insights directly engaging customers. The key features introduced in Znode 9.6.3 include:
Sales Enablement Console:
As more sales move through eCommerce and salespeople are required to work remotely. The demand for web-based sales enablement tools has grown. Znode provides a solution for sales enablement for specific representative roles by territory and account assignment. Within the console, sales representatives can see quotes, orders, and data associated with their customers. This provides them with insights into customer shopping and ordering patterns and analysis.
In addition to opportunities to ensure customers are receiving the correct information. Therefore enabling salespeople to play the role of consultant and assist in increasing sales transactions. Additional functionality sales representatives gain includes the ability to view and manage users, orders, quotes and returns as well as the ability to create orders and quotes within the console. This will provide a deeper level of customer relationship management. The console is web-based and does not require the salesperson to use a VPN for access ensuring a more productive sales team during remote work.
CardConnect Payment Gateway Integration:
An integration to CardConnect has been built as a punchout/iframe method. This integration path provides the opportunity to maintain a consistent user experience, opposed to an off-domain conversion point. As well as the ability to retain full user conversion analytics tracking. The integration is available natively with pre-built API endpoints for connection to customers looking to utilise the CardConnect payment gateway. This payment gateway meets PCI Level 1 Compliance.
Additionally, the Znode 9.6.3 update enhances a number of existing features including:
Native B2B Theme is now ADA Compliant:
The native B2B theme available in Znode is now Americans with Disabilities Act (ADA) compliant at the Web Content Accessibility Guidelines (WCAG) Level A, thus providing users with disabilities the ability to use a website built utilizing the theme. Complying at a certain level of accessibility is part of the implementation process and maintained after the store goes live.
Znode is a headless eCommerce platform allowing these updates to be consumed by customers without the need for an expensive upgrade process.
Keypoint Intelligence introduces UVERCE – A B2B e-Commerce Platform for the office equipment industry
Keypoint Intelligence has launched of UVERCE, a digital B2B e-commerce solution. The solution facilitates self-service and interactive online service and assisted engagement throughout the full selling cycle.
UVERCE will provide dealers and resellers in the print industry an e-commerce capability to connect with their clients in an ever-growing digital world. With an integrated communications platform, UVERCE bridges the gap between consumer eCommerce and a live, consultative sales engagement. Coupled with its turnkey and maintenance-free product catalog builder powered by bliQ, UVERCE allows for customisation to meet the varying needs of users.
UVERCE is a cloud-based B2B e-commerce and sales enablement platform that brings three key functions into one tech-enabled selling tool –
A comprehensive product catalogue with the ability to compare products
An easy-to-use B2B eCommerce selling portal and shopping experience
An embedded virtual (chat/video) communication capability for interactive and consultative conversations