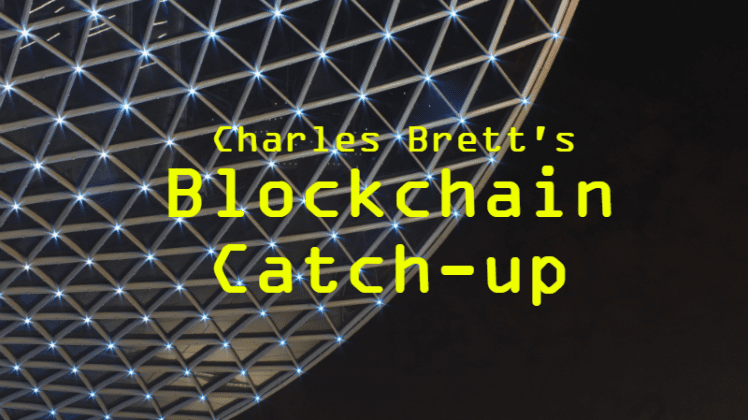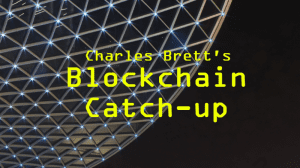 This is a Charles Brett's start-of-the-week Enterprise Times 'blockchain catch-up' for Week 50. Necessarily it is idiosyncratic and selective.
It is not intended to be comprehensive but does seek to highlight 'Quick Takes' on specific developments as well interesting pieces to read, a listing of some (not all) announcements/press releases and pointers to upcoming events.
Quick Takes – Charles Brett's Blockchain Catch-up Week 50
World Economic Forum Global Council on Cryptocurrencies publishes inaugural review
The World Economic Forum (WEF) has released an inaugural report: "Crypto, What Is It Good For? An Overview of Cryptocurrency Use Cases". The report:
highlights use cases of digital assets that go beyond cryptocurrency
explores the impact on individuals, institutions and society
includes insights from bank executives, NGO leadership, tech entrepreneurs and investors.
Quick Take:  While there is much written about blockchain technology, there is relatively little discussion of cryptocurrencies outside of price and financial speculation. The WEF has created a booklet which seeks to highlight a non-exhaustive list of companies, protocols and projects that represent the diversity of use cases that cryptocurrencies and the networks which they power can enable. As such it has the ability to contribute to an enterprise's understanding of the broader cryptocurrency environment – and why caution has its place. (Also, see below, 'SEC charges Ripple…')
SEC charges Ripple and two executives with conducting $1.3B unregistered securities offering
According to the SEC's complaint, Ripple; Christian Larsen, the company's co-founder, executive chairman of its board, and former CEO; and Bradley Garlinghouse, the company's current CEO, raised capital to finance the company's business. The complaint alleges that Ripple raised funds, beginning in 2013, through the sale of digital assets known as XRP in an unregistered securities offering to investors in the U.S. and worldwide. Ripple also allegedly distributed billions of XRP in exchange for non-cash consideration, such as labor and market-making services.
Quick Take: This is cryptocurrency shaking. Many considered Ripple and XRP to be 'sound'. Whether the SEC charges will stand the test of a trial is one question. Until resolved, there must be doubts about whether any cryptocurrency operating/offering in the US will fall foul of the SEC. Caveat emptor. (see also the FT's 'Ripple: Davos man no longer… ' below)
7 pieces to read – Charles Brett's Blockchain Catch-up Week 50
Selected announcements/press releases – Charles Brett's Blockchain Catch-up Week 50
Selected upcoming events
Crypto Finance Conference Returns to St. Moritz in January 2021
Geneva Blockchain Congress, 25 January, 2021
European Blockchain Convention (EBC Barcelona), 25-26 January, 2021
World Crypto-Bitcoin, Blockchain and Cyber-security (BCB), 04-05 March, 2021
International Conference on Big Data and Blockchain (BDAB), 20-21 March, 2021
Blockchance Europe 2021 (July 7th-9th, 2021).