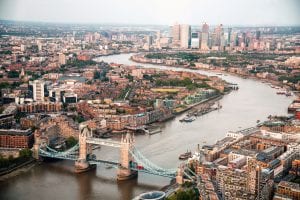 This year has been like no other. The Pandemic has seen our day-to-day lives transform at an unprecedented rate. Government rules have changed left right and centre. Masks are now a necessity and many of us have had to adapt to a new way of working. 2020 has been tough but despite this, there is light at the end of the tunnel and some of the changes this year have actually been for the better…
The A City Law Firm team have put together some of the noteworthy laws of 2020. On the twelfth day of Christmas, my true love gave to me:
1. An Increase in the National Minimum Wage
From the beginning of April 2020, we saw the following national wage increases:
for workers aged 16-27 – from £4.35 to £4.55 per hour;
for workers aged 18-20 – from £6.15 to £6.45 per hour;
for workers aged 21 to 24 – from £7.70 to £8.20 per hour; and
for workers aged 25 and over – from £8.21 to £8.72 per hour.
2. Statutory Demand Relaxation
A Statutory Demand (in relation to a company that owes more than £750) is a written demand issued by a creditor to a debtor stating that if payment of a debt is not made within 21 days, then the creditor may petition to wind the company up.
Due to the pandemic, the government introduced legislation that, in most cases, stopped this method of debt collection, giving much-needed aid to struggling companies. This has been extended well into the new year.
3. Employees Rights to a Written Statement of Terms
From early April 2020, all new employees have the legal right to a written statement on their first day of work. It must contain at least:
Normal working hours and days.
Any variable to working hours or days.
Benefits.
Details of any probationary period.
4. New Employment Law Compensation Limits
In April 2020 the following limits came into effect:
The statutory sick pay weekly rate increased from £94.25 to £95.85.
Statutory maternity, adoption, paternity and shared parental pay increased from £148.68 to £151.20.
A week's pay calculation for the purposes of calculating statutory redundancy payments and the basic award for unfair dismissal increased from £525 to £538.
The maximum basic award for unfair dismissal was increased from £15,750 to £16,140 and the maximum compensatory award increased from £86,444 to £88,519.
5. Commercial Evictions
During most of the pandemic, the government has put in place legislation that stops commercial landlords re-entering properties and ending leases for non-payment of rent. This has been extended until the end of March 2021. Whilst commercial tenants can't usually be evicted for lack of rent payment under this legislation, it is not a rent-free period. Businesses should be prepared to pay the outstanding balance on their rent at the end of this time.
6. Parental Bereavement
Parents who suffer the loss of a child under 18 (including a still birth after 24 weeks pregnancy) are entitled to two week's leave. Those with more than 26 week's continuous service will be able to take this as paid leave.
 7. The Furlough Scheme
2020 saw the furlough scheme introduced, enabling millions of people to keep their job and maintain an income. It has been extended until the end of April 2021.
8. An increase in state pension age
From October 2020, regardless of your gender, you will need to be 66 before you can receive your state pension.
9. Organ Donation
As of May 2020, for most people in England, you are now automatically considered to be an Organ donor, unless you specifically opt-out.
10. Building Extensions
Relaxed and less bureaucratic planning systems mean:
Full planning application is not required to demolish and rebuild unused buildings. This is aimed at bringing the High Street back alive.
Homeowners can add up to two additional stories to their homes to create more living space. There is a requirement to carefully consider the impact on others.
11. Wills
The 173-year-old piece of legislation surrounding the creation of wills has finally been amended. Subject to strict criteria, wills can now be duly executed virtually, protecting the vulnerable.
12. Brexit
An official deal has been announced but is subject to ratification by parliaments around Europe. Exactly what is covered won't be known until all the details are published. Even before the agreement, the following will be affected on 01 January 2021:
Business trading with the EU will require a lot more paperwork.
The UK will be applying a points-based immigration system.
People planning to move between the UK and EU can no longer automatically do so.
Travel arrangements will change, although the full extent of this is still unknown.
---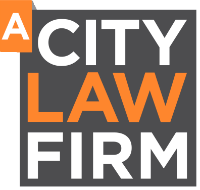 In the meantime, if you can't wait, you can contact us directly for impartial advice by visiting our website http://www.acitylawfirm.com/ or emailing [email protected] 
Karen Holden is the Managing Director & Founder of A City Law Firm who practise both commercial law and litigation, having been admitted to the roll in 2005. If you require further advice or assistance, please do not hesitate to contact [email protected]
A City Law Firm Limited is a leading entrepreneurial law firm in the city of London, with a dynamic and diverse team of lawyers. It was awarded most innovative law firm, London 2016 and Business Law firm 2017. They specialise in start-up business law, the tech industry, IP and investment.