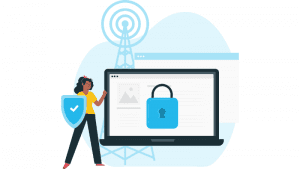 Tech Mahindra and Subex are partnering to adopt blockchain specifically aimed at telcos. The objective is to mitigate fraud as well as derive operational efficiencies – by reducing compliance complexities.
Rohit Maheshwari, Head – Strategy & Products, Subex, said: "It is indeed a great pleasure for Subex to be joining hands with Tech Mahindra, towards making Blockchain a business reality within the telecom world. With Subex's strategy of enabling businesses to build trust within the digital ecosystem, we believe that Blockchain-based technologies will play an important piece to that puzzle.
"Towards this, we have made significant strides towards leveraging Blockchain in solving challenges across multiple use cases. Considering Tech Mahindra's visionary stance towards Blockchain, and their renowned leadership towards driving digital transformation projects built upon the technology, we believe that this partnership will go a long way towards increasing the adoption of Blockchain within the telecom industry."
Subex
Subex offers "Communications Service Providers" (aka telcos) services and solutions to maximise revenues and profitability. These, marketed as 'Digital Trust' include:
revenue assurance
fraud management
network analytics
partner management
IoT security and insights.
With 25+ years of experience supporting telcos, Subex believes it possesses legacy experience of serving the telco industry with its approaches to business optimisation through analytics.
Tech Mahindra, Subex and blockchain
The Tech Mahindra/Subex partnership seeks to enable real-time reconciliation reports with summarised data. the aim is to minimise discrepancies. In turn, this has the promise of reducing the number of validations and enabling rapid dispute resolution.
The key, the two vendors say, is delivering tamper-proof, verifiable transactions. By doing this they improve collaboration which then:
expedites settlement for communication service providers (CSPs or telcos)
drives enhanced visibility in the end-of-the-month billing cycle
Users should benefit from enhanced operational efficiencies. They will leverage blockchain-based smart contracts. Increased trust should then encourage improved operational alliances between telcos – which need each other. Or that is the expectation.
Tech Mahindra will roll-out solutions for telcos. It will exploit its existing OSS and BSS capabilities. The partnership's joint solutions will integrate with Subex's blockchain network and the capabilities of an enterprise-grade DLT (Distributed Ledger Technology) network.
Rajesh Dhuddu, Blockchain and Cybersecurity Practice Leader, Tech Mahindra, said: "Being a service provider of choice for global telecom operators, Tech Mahindra will help reduce overheads and enhance business profitability.
"As part of TechMNxt charther (sic) Tech Mahindra aims to offer a cutting-edge solution built on Blockchain and smart contracts that optimizes spends and proactively mitigates disputes. In the collaboration with Subex, adding blockchain as the middleware will add the necessary layer of security and ensure faster and efficient operational process."
Enterprise Times: what does this mean
This Tech Mahindra/Subex initiative is not unique in its aspirations. For example, Enterprise Times has previously described Deutsche Telekom, Telefónica and Vodafone using the Clear blockchain as the basis for inter-telco operational and reconciliation process improvements.
Where the Tech Mahindra/Subex partnership may attract more attention is that the focus seems to be more about improving an individual telco's internal functioning – for example through Subex's revenue assurance, fraud management and network analytics capabilities as well as Tech Mahindra's OSS/BSS knowledge. This is rather different from the clearing house approach promoted by Deutsche Telekom, Telefónica and Vodafone. In theory, both are useful. Which telcos choose will be interesting to monitor.