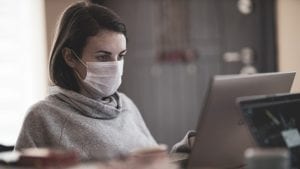 Salesforce has released a major update for its Work.com platform. The work.com platform aims to deliver a mix of solutions and services that assists organisations, their customers, and employees safely return to the workplace. When launched, the focus was on helping organisations to survive through the crisis. Businesses are now more secure, and the latest Work.com announcements will enable them to turn from survival mode to thriving.
Salesforce also published recent research from its Future of Work, Now report, it highlighted that 74% of people believe that remote work is only available to a select few. However, 60% believe that remote work will become the norm. the new updates aim to address some of that shortfall. A Tableau visualisation of the report survey is accessible here. Enterprise Times talked to Genevieve Weber, SVP & COO, Platform, Trailhead & Developers about the release.
What is new on Work.com
Salesforce announced five additional solutions for work.com.
Employee Workspace
Employee Helpdesk
Queue Management app
Broadcast Messaging app
Digital Trust Cards app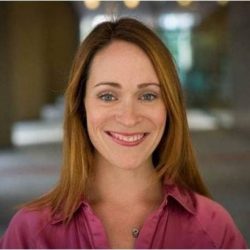 Enterprise Times asked Genevieve why these applications? Weber replied:
"We've listened to our customers, and we've heard them say, "We understand safety, but now we really want to be able to treat our employees like customers." That's the reason why we've expanded into the employee apps area."
She also noted that: "Employees want their health and well being supported. They want to be productive and empowered, and that's very different doing that at home. Customers want to be informed, they want to be protected, and governments need to be able to respond quickly, particularly when it comes to emergencies and distribute vaccines. Taking all of that into account. The world has evolved, and so has Work.com. We're expanding the message from "reopen safely" to "there's a new challenge now, and work.com is adapting to meet it.
Salesforce also announced a new partnership with Thrive Global. It has also ensured that several SI partners such as Siemens which is also using Work.com internally, Accenture, PWC and Deloitte can offer services around the new solutions.
The new Solutions
Employee Workspace is a new dashboard feature that will provide employees with a hub to view access information and applications that they require. Administrators can add pinned apps such as Salesforce, Tableau or third-party applications such as Google or Workday. The dashboard can include company announcements, a chatter feed and show open tickets or a My Wellness widget. The solution will become available before the end of 2020. No pricing is available yet.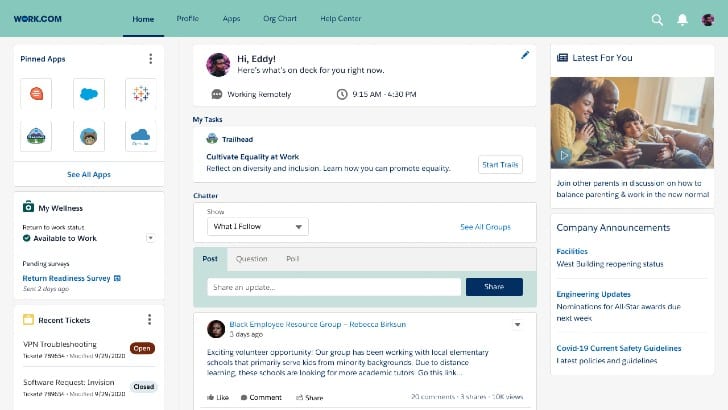 Employee Helpdesk is a free form text field, like a google search, that allows users to ask a work-related question. This might be regarding IT support or HR policies. Using Einstein chatbots, the helpdesk can then provide a response or initiate a service request and pass that request to the relevant person or department. Employee Helpdesk will become generally available during H1 202, and pricing will be published nearer that time.
Salesforce has also introduced three new trusted communication apps to Work.com that will help organisations interact with both employees and customers.
Trusted Communications apps
Queue Management
Queue Management enables organisations to create virtual queues for assets such as buildings. Customers and employees wanting to access the location can reserve a place in the queue. They are then informed where their place is in the queue by SMS. This allows them to time their visit to minimise wait time in the vicinity. Priced at $15 per asset per month, this seemed expensive considering the potential use cases. It could be used for meeting rooms or other facilities within a building, or organisations with smaller branch offices.
Enterprise Times asked Weber whether this pricing would be flexible. Weber replied: "We always do, as we think about how we can help small businesses versus large enterprise that there definitely is flexibility in terms of what we do. We realised that if you are interested in Work.com, you're thinking about caring about your employees, you're caring about your customers. We want you to be able to afford that, especially as businesses are concerned about growth, and that's really the shift with work.com."
Broadcast messaging
Broadcast messaging enables organisations to communicate important messages to both customers and employees proactively. These could include updated hours of operation, changing appointment times, and health and safety reminders. Employees and customers can select their preferred communication channel, including Facebook Messenger, WhatsApp or SMS. They are also able to initiate a conversation with the organisation if they require further information.
Chatbots powered by Einstein can initially deal with those requests, reducing the load on employees. Broadcast messaging is generally available today and costs $100 per user per month. It is included within the addon to Service Cloud, Digital Engagement, which costs $75 per user per month.
Digital Trust Cards
These provide a means to publish and embed safety protocols. They can be used to publish information about social distancing. Digital Trust Cards can provide up to date information on a website that can be updated without having to go through time-consuming changes for the website itself. They provide a single location to update relevant health and safety information. Trust cards are available now in Service Cloud or Sales Cloud licenses in Enterprise Edition or above.
What is next?
While some of these solutions are not available, ET also asked Weber what else is in the pipeline for Work.com. She answered: "You're just seeing the beginning of what we have from an employee apps perspective. We're talking to you about employee workspace and employee Help Desk. As companies are starting to shift their mindset from survive to thrive. "
We need to think about what other applications we can build. The reason for the focus on employees as well as we know that customers who care and keep their employees as happy as they are their customers have two times as much revenue as companies who don't. You will see more in the employee app space in addition to the What do you need to continue to engage with your customers and grow your business."
Thrive Global
Salesforce has also extended its relationship with Thrive Global a leading well-being provider to enterprises. Thrive Global will provide content that will form part of the new Health & Wellbeing Resource Center.
The resource centre will provide a mix of content which includes:
Expert commentary and advice on wellness from Dr David Agus and Dr Larry Brilliant
"How I Work" video series
Resources from Camp B-Well
Thrive guides
Arianna Huffington Founder and CEO of Thrive Global commented: "We're thrilled to be expanding our work with Salesforce as their exclusive well-being partner, powering their well-being platform with science, storytelling, ancient wisdom, and actionable microsteps that will have an immediate and lasting impact on people's lives. In ordinary times, being able to manage stress and build resilience is important — right now, it's essential.
"At Thrive, we take a whole human approach to well-being — focusing on sleep, nutrition, movement, our relationship with technology, the power of gratitude, and connecting with a larger sense of meaning and purpose — to give people the tools they need to be at their best as leaders and in every aspect of their lives."
Enterprise Times: What does this mean
Salesforce is shifting its stance from a CRM company to providing the software that your organisation can thrive upon. As organisations hope to emerge from the crisis of 2020, they are turning thoughts back to growth. To do so, they need the technology in place to support that. These latest applications help with that endeavour.
Becky Schmitt, Chief People Officer at Cognizant, commented: "The well-being of our employees is Cognizant's utmost priority in returning to our offices around the world. Our early interactions with Work.com are demonstrating its value as a tool that's helping to ensure our employees' safe and well-informed return to office, and in addressing the future of work."
Moving from survive to thrive is a message that Sarah Franklin, EVP and GM, Platform, Trailhead and AppExchange at Salesforce noted, saying: "The pandemic has accelerated everything, and every company is reimagining work in the new all-digital world. With new technology to help employees be productive anywhere, and create safe in-person experiences for customers, Work.com is helping companies get back to growth and thrive in the new normal."
Is there an inference that the end of the pandemic is nearing, that does not appear to be the case. History would also seem to agree. The Spanish Flu, also known as the 1918 pandemic actually occurred over four waves lasting until April 1920. Further back in history, the Black Death lasted from 1346-1353. While time and science has evolved, at the moment with infection rates climbing once more in many countries, it seems that 2021 may provide similar challenges to 2020.
Regardless, Work.com is a becoming a platform that organisations can turn to and will provide an extensible, scalable and flexible platform to support their business in the months ahead.