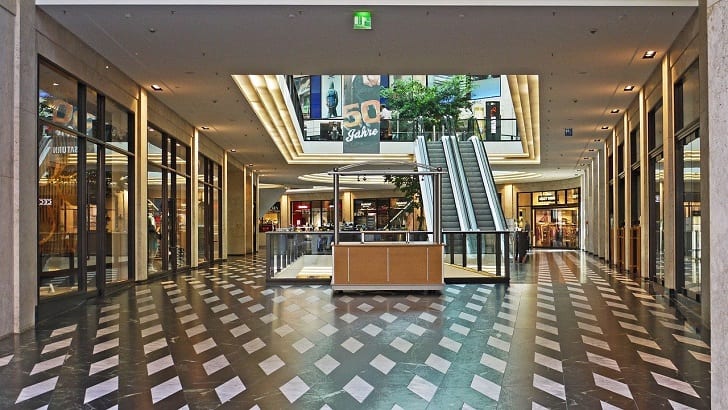 Retail and eCommerce highlights this week include: WFA unveils a new collaborative approach to cross media measurement. Moore Barlow provides equity investment advice to Transparity Solutions. BORN Group, announces the launch of their commercial business unit focused on Magento Commerce. Small businesses say innovation is vital to post Covid-19 recovery according to research from GovGrant.
Global advertisers unveil new approach to cross-media measurement
World Federation of Advertisers (WFA) has unveiled an advertiser-centric Framework for cross-media measurement – the "holy grail" for marketers. The framework is accompanied by a proposed solution, designed to give advertisers a much greater understanding of the reach and frequency of their advertising efforts.
The proposal was developed in partnership with digital platforms, including Facebook and Google. It will now be tested by the UK and US, with ISBA and the ANA respectively leading local efforts. ISBA is the body representing leading UK advertisers. The Association of National Advertisers is the US equivalent.
The WFA has worked with national advertiser associations over the past 18 months to create the Framework, which identifies advertisers' cross-media measurement needs as well as the pragmatic principles that advertisers believe that all solutions should be bound by.
This has involved cross-industry consultation with advertisers, agencies, broadcasters, measurement companies and platforms. The goal has been to create a catalyst for local development of new solutions.
BORN Group Announces Commercial Business Unit
BORN Group, a global agency has announced the launch of their commercial business unit focused on Magento Commerce.
As one of Adobe's largest gold solution partners serving the commercial market segment, BORN has delivered dozens of successful implementations across the world for growing brands with under $1B total revenue. BORN's Commercial Business Unit is able to provide enterprise-level work to emerging, small and medium businesses. This leverages Adobe's best-of-breed eCommerce solution, all at a fixed price.
To maintain the high-quality standards for which they're known, BORN streamlined their best practices and processes to fit the unique needs of growing brands. With a dedicated team of project managers, designers, developers and sales representatives, BORN has crafted a directive approach that will drive merchants to online success. At the same time simultaneously avoiding the "cookie-cutter" appearance some out-of-the-box solutions at this price point provide.
Research show innovation is vital to post Covid-19 recovery
R&D tax credit specialists, GovGrant, researched SME decision makers across seven different sectors. It found that well over three quarters of businesses think innovation is important for recovery from COVID-19. However, just 15% think the Government is creating an environment that encourages this. For example, in Greater London, 86% believe innovation is important, yet 13% agree the government is doing enough.
Given R&D and innovation remains critical in deciding how business will fare as we come out the other side of the crisis, this data reaffirms the urgent need for further Government support. The findings go on to show that whilst 85% of respondents acknowledged the importance of innovation, just 26% felt their current activity was highly innovative. Furthermore, the research reveals 43% of UK SMEs do not have anyone in charge of the commercialisation of intellectual property and innovation at Board level. As a result, only a quarter of respondents (24%) thought the main purpose of a patent was to add commercial value, and one fifth said they had no strategy in place to track their IP.
According to Luke Hamm, CEO at GovGrant, "Despite the Government's R&D Roadmap outlining its commitment to R&D and innovation. Our research shows the need for further support when it comes to recognising innovative activity. SMEs urgently need clarity and a common definition of innovation that transcends sectors, geography and generations if we're going to plug the gap between the support that's available and how SMEs make use of it. This is particularly true when it comes to IP."
Moore Barlow provides equity investment advice to Transparity Solutions
Dorset based Transparity Solutions, a Microsoft cloud specialist, has received significant investment from Beech Tree Private Equity. South East law firm Moore Barlow provided Transparity with legal advice.
Transparity Solutions provides a complete range of Microsoft cloud solutions supporting large UK corporates and enterprises. This sector has seen a big growth in demand for the provision of cloud managed services. The investment from Beech Tree will help Transparity to rapidly scale up its offering to meet this demand.
David Jobbins, CEO of Transparity comments, "This investment will enable us to improve and grow our high-quality offering to all our customers, accelerating our organic growth even further. We are particularly grateful to Peter Jeffery and his team at Moore Barlow for ensuring this deal progressed as smoothly as it did. Their legal expertise combined with an in-depth knowledge of our sector meant their advice was tailored to our business needs and ensured best possible outcome for all."
Peter Jeffery, Partner, Moore Barlow continued: "The market for Microsoft specialist cloud service providers is growing fast. Transparity already have a strong presence this sector plus a happy customer base. We're pleased to have supported them in securing an investment with Beech Tree, an investment that will further accelerate their growth."