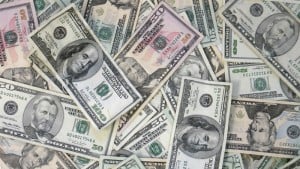 Payments automation solution provider Mineral Tree has raised $50 million in a Series D funding round. It was led by existing investors Great Hill Partners, .406 Ventures, and Eight Roads Ventures. The company also announced the acquisition of Inspyrus and Regal Software. These are two significant acquisitions by Mineral Tree and, with the additional funding, will help the company to accelerate its growth trajectory.
The company focuses on the market that processes $27 Trillion in B2B payments. It believes that the low hanging fruit is the $510 billion spent to manually process many of those direct and indirect payments. Through automation, MineralTree believes that its solutions can save up to 80% of those costs.
Micah Remley Chief Executive Officer MineralTree commented: "Mid-market companies of all sizes continue to show strong interest in automating their AP and payments processes, but as a market segment have been overlooked and underserved. Our vision to revolutionize B2B commerce starts with making the invoice to payment processes simple, speedy, and secure for mid-market customers and our Bank partners. This new funding, combined with expanded product capabilities and scale that come as a result of acquiring Inspyrus and Regal Software, uniquely positions MineralTree to do just that."
Is MineralTree going upmarket?
Inspirus was founded in 2008 by Nilly Banker. It has grown quickly and won some significant customers during its history. These include Amazon, Salesforce, Verifone, Amway and Subaru and well as several public sector contracts. Its solution is integrated into major ERP solutions, including SAP and Oracle's E-Business, JD Edwards, PeopleSoft. It provides four products:
AP Invoice automation
Total Pay, an automated payment execution and reconciliation solution
Supplier central
Total Accounts payable
Inspirus processes more than 15 million invoices every year. This equates to around $100 billion in AP spend. Its products include artificial intelligence-enabled predictive coding and real-time invoice capture.
Nilay Banker, founder and CEO Inspyrus commented: "Mid-market companies continue to lag behind their enterprise contemporaries in automating. Automating these processes can deliver not only significant cost savings, but also increased financial visibility, and fraud reduction. The combination of capabilities from Inspyrus and MineralTree will help accelerate the digitization of Accounts Payable and B2B payments processing across more companies globally."
What isn't clear from the announcement is whether it will continue both product lines, merge some of the functionality into a single solution. Nor has it stated what customers can expect.
Delivering better payments
Regal Software, also founded in 2008 delivers automated disbursement software to more than 350 corporate customers. It connects more than 160 different ERP solutions to banks using its universal ERP payment adapter. It extracts and transmits all payments from the ERP to the bank and then receives the settlement information back from the bank and assists with the reconciliation. Through this acquisition, Mineral Tree will significantly increase its ability to integrate with banks and financial services companies.
Kofi Conduah, founder and Chief Executive Officer at  Regal Software commented: "We are thrilled to become part of the MineralTree family today. The combined strengths of MineralTree and Regal Software position us as the only choice to help mid-market companies easily transition to electronic payments and empower Banks to help their commercial customers do the same."
Enterprise Times: What does this mean
These are two significant acquisitions alongside a funding round that will help accelerate further growth. MineralTree did not reveal the terms of the acquisitions. It is also unclear whether the funding paid for these acquisitions. If it did, that reduces the likelihood of further acquisitions.
While Regal Software looks like a straightforward acquisition, Inspyrus is more complex. First, MineralTree needs to decide how it will take the combined product portfolio forward. Secondly, does this open up the Enterprise market considering the customer list that Inspyrus has? This does not seem to be the case from what Remley said. However, it may prove a springboard to do so.