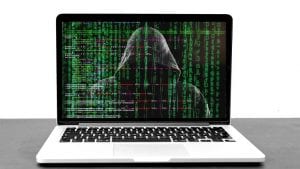 The UK Home Office recorded a 120% surge in data loss incidents over the two most recent financial years. There were 1,895 individual incidents in 2018-19, rising to 4,204 incidents in the most recent financial year, 2019-20.
The data was extrapolated from the Home Office's Annual Report and Accounts 2019-20. It was compiled by a cybersecurity Parliament Street think tank, and also included a comprehensive breakdown of the figures.
It revealed the most common incident was the loss of inadequately protected electronic equipment, devices or paper documents from outside of secured government premises. There 2,404 incidents of this nature were recorded in 2019-20. This compares to just 702 the year before, a 242% increase.
Losing equipment
A further 946 incidents of lost electronic equipment or documents from secured government premises was also recorded in 2019-20. This was up from 145 in 2018/19 – a 552% increase.
Of the 4,204 total incidents in 2019-2020, 25 were flagged as being particularly severe, and fell within the criteria for notifying the Information Commissioner's Office. This figure is down from the 35 severe incidents recorded from the year before.
The most common reason for these severe incidents is due to 'unauthorised disclosure. Eleven of 25 incidents in 2019-20 were due to this reason. In addition, 26 out of 35 from the year prior.
Taking data security seriously
According to Andy Harcup, VP Sales, Absolute Software, "It's vital that key government departments take data security seriously. These figures indicate a myriad of losses of critical devices and data. Some of which was so serious it had to be reported to the regulator.
It's not uncommon for a missing file or laptop to fall into the wrong hands, giving hackers and cyber criminals access to critical public data. Key to tackling this problem is the implementation of sophisticated and robust end-point security, providing IT professionals within the department with full visibility and control over their device: meaning they can freeze or access a laptop, file or device, even if it lands in the wrong hands."
Enterprise Times: What this means for business.
UK government services is inexorably heading down the digital road with public services only available through digital channels. Irrespective of whether an individual is submitting their tax returns, applying for a new passport or driving licence, this can increasingly only be done via a phone, laptop or kiosk.
The Coronavirus pandemic has accelerated digital transformation in the public sector. As a result, the digital footprint of public services will continue to rise. Government departments and local authorities will continue to increase the amount of digital personal data in public sector systems.
In the past, government department left personal data in briefcases on the train and underground stations. Today's data loss is down to inadequately protected electronic equipment, devices or paper documents from outside secured government premises. These findings really push data security to the top of the agenda. Just imagine how much this data loss is costing the economy.
As it stands, public sector organisations are reluctant to admit the issue hardly exists. The Home Office cannot expect its workforce to be productive without providing them with the security they need to do their job effectively.