atSpoke has launched an Integrations Command Center to support the connection of its Workplace Service Desk with other applications. It also announced a new and key integration with Okta. This enables internal IT to perform permission changes directly from within atSpoke without having to change application. It also allows IT Agents to access atSpoke functionality from within Slack and vice versa. The ICC delivers three distinct capabilities:
Responders trigger actions in other systems directly from an atSpoke ticket and Slack (e.g., Okta, JAMF)
Responders complete context about the requester (employee) directly within an atSpoke ticket (e.g., HRIS integrations with manager, location, department; asset tracking integrations)
The ability to transfer tickets to another system when that's appropriate (e.g., project management with JIRA, Asana, incidents with PagerDuty)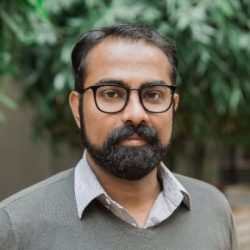 Jay Srinivasan, co-founder and CEO of atSpoke, commented: "In today's changed workplace, productivity and fluid workflows are paramount. Employees are being asked to do more—even beyond the workday—which makes convenient, fast tools even more critical to help teams get work done quickly.  The Integrations Command Center and atSpoke's integration with Okta help reduce the time it takes for IT teams to resolve employee requests, and gives IT time back to focus on high impact work. We are eager to continue rolling out our integration partners to deliver the most value to customers."
What Is ICC?
The ICC integrates to more than 100 applications using an IPaaS solution such as Zapier or Workato. There are also direct API integrations with 13 applications that enable deeper integration. atSpoke also has a powerful API to enable further integrations if required. The 13 enhanced integrations are:
The new integration with Okta allows users to perform Okta actions from within either Slack or atSpoke. The allowed actions include:
List groups assigned to a user
List groups assigned to an app
Add user to a group
Remove user from a group
List apps assigned to a user
Assign individual app to a user
Reset user password
Unlock user
Activate user
Deactivate user
Suspend user
Unsuspend user
List enrolled MFA for user
Reset user factors
Clear all user sessions
The user, therefore, does not need to switch applications and can perform their tasks more efficiently. atSpoke user efficiency is further enhanced by the solution providing hints on which action to take to resolve a call.
Early adopter Joey Douthwaite, employee technology manager at Root Insurance commented: "atSpoke is a critical tool for our IT team to best support hundreds of employees, and when combined with the power of Okta, our IT team no longer has to toggle between apps every time they receive a ticket. This integration allows our team to move faster and more efficiently, while still allowing the ability to track and follow all actions taken on a request from within the ticket in real-time. atSpoke and Okta are essential to our internal support team's core operations."
Enterprise Times: What does this mean
Okta is one of the most accessed applications as a result of a service request raised in atSpoke. IT agents access Okta to resolve problems more than 60% more than any other application. This is a good example where a software company has leveraged its internal metrics to suggest product improvements that will deliver increased customer satisfaction.
What is key for atSpoke is that it also means users spend longer within their system rather than any other and are less likely to consider changing it out. One wonders what is next on the list? While ServiceNow has an entry, the possibility of an integration to Salesforce, while complex, might benefit several companies. Whichever atSpoke chooses though it is likely to be the one that offers the biggest benefit to its customers using the evidence it is already collecting.