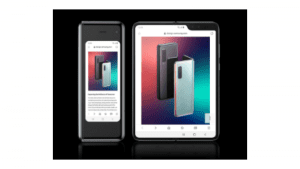 The Stellar Development Foundation (SDF) has integrated Stellar into the Samsung Blockchain Keystore. This integration empowers Stellar end-users to securely store private keys on select Samsung Galaxy smartphones. SFF is a non-profit organisation which supports the development and growth of the Stellar network.
"Stellar's integration into the Samsung Blockchain Keystore is a significant step for our network and the incredible ecosystem of applications built on this platform. Samsung provides a key management solution that is user-friendly and drives greater adoption of blockchain technology. With this integration, we've opened up to a new network of users that can benefit from the combined innovation of Stellar and Samsung," said Denelle Dixon, CEO and Executive Director of SDF.
"It's just the beginning as we work together to empower more developers and users to leverage blockchain and the capabilities presented by this integration."
Samsung Blockchain Keystore and phone availability
According to Samsung, its Blockchain Keystore enables consumers to take control of data by providing a platform where it becomes possible to consolidate and manage, with vault-like security:
private information
digital keys.
Samsung isolates the Blockchain Keystore within the Samsung Knox TrustZone which uses the defence-grade Trusted Execution Environment (TEE) software. To ensure security, the private key and information located in the Samsung Blockchain Keystore are never saved to a Samsung or external cloud, nor is it seen by the devices' Android OS.
The effect is that the Samsung Blockchain Keystore stores and processes private data via the creation, storage, management and backup of a private key. This includes the ability to import already generated private keys from third-party applications. Protection comes via a preset mandatory PIN – with the option of further protection through fingerprint authentication. Furthermore, Samsung says the use of the Trusted User Interface (TUI) ensures information exchanged between trusted applications and consumers is not accessible or modifiable by malware or unauthorised application.
Samsung Galaxy smartphones which may have the capability to use Stellar (availability will differ by carrier) include the Galaxy:
20 Series
Z Flip
Note 10 Series
Fold
S10 series (S10 Lite is only available on U.S open device).
Stellar's blockchain services
Stellar's blockchain services are available through the Samsung Blockchain Keystore. In addition to creating Stellar-based products and applications, the Galaxy connection means Stellar ecosystem developers can create blockchain apps and services (for Samsung Galaxy smartphones).
SDF is collaborating with Samsung to expand and improve the blockchain ecosystem experience for consumers. It will further this by working with developers who have already built on the Stellar network and incorporated the appropriate SDKs into applications. These developers will have the new ability to exploit the Samsung Blockchain Keystore via integration into applications.
SDF will partner with developers in an ongoing effort to recruit, onboard and support them across the Stellar ecosystem. At the time of launch, four Stellar-based businesses have committed to adopting the requisite SDKs to make applications available in the Keystore, including:
DSTOQ
SatoshiPay
Litemint
Nodle.
Enterprise Times: what does this mean
Stellar offers a decentralised network for financial products and services. It is:
a cross-currency transaction system
a platform for digital asset issuance
designed to connect financial infrastructure(s).
According to Stellar, dozens of financial institutions already issue assets and settle payments on its platform – which has >4M accounts.
The relevance here relates to 'keeping' private keys relating to digital assets safe. Doing this has been a recurrent problem. Digital wallets do not enjoy good reputations. Printing hardcopy risks loss of the physical (printed) keys. By collaborating with Samsung and integrating the TEE, SDF is hoping to:
expand the Stellar blockchain ecosystem capabilities
encourage its developers to build compatible applications which exploit the integration.