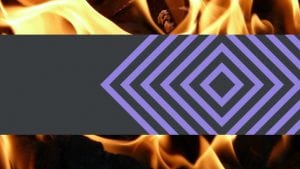 Tech Trailblazers announced that its 2020 awards are open for submissions. This is the start of a process that will complete in November when the winners are announced. Businesses have until the 11th of September to complete their entries. The competition is open to enterprise technology businesses and startups that are less than six years old and have not progressed beyond a Series C funding round.
There are fifteen categories, twelve major enterprise categories and three special categories. The main categories are:
AI
big data
blockchain
cloud
containers
developer tools
fintech
IoT
mobile technology
networking
security
storage
The special categories are Female and Male CxOs of the year and the Firestarter trailblazer award.
A low barrier to enter
The TechTrailblazer Awards started in 2012 as the first independent awards programs dedicated to enterprise tech startups. Entrance fees are kept low, and there is no expensive awards ceremony at the end of the process. Early-stage startups, those less than two years old and without any VC funding, can enter a single category free of charge, via the new Firestarter category. Entrants are also automatically registered for the Firestarter trailblazer award. Early bird entry costs $250 and is open until 11.59pm PT on August 4th, the entrance fee after that date is $345.
Rose Ross, founder of the Tech Trailblazers Awards, said: "This year's process will be more comprehensive than ever. Entrants will have the opportunity to build their case with an executive interview for the Founders on Fire podcast and, in another first for the Awards, shortlisted companies will be offered an opportunity to present a 'Lightning Talk' to the judges. The Awards are a cracking opportunity for ambitious companies to present their innovations to the influential group of people that is our international judging panel."
Why enter?
There is no major prize fund, but the awards have gained recognition over the years and seemed to have helped some organisations receive funding. Winners and runners-up in the security category, for example, have raised US$722m in funding rounds alone. Many of the winners and runners up have gone on to be acquired. Most recently Edgewise Networks, a 2017 Cloud Trailblazer winner was acquired by Zscaler, the 2013 Security trailblazer winner.
Evan Blair, Co-Founder & VP Global Channel Sales, ZeroFox (winner 2014 Security Trailblazers Award) commented: "Winning a reputable award in the industry doesn't go unnoticed by investors, it doesn't go unnoticed by customers."
The entry process is powered by Judgify and is a simple, streamlined process during which entrants complete a series of questions. Entrants can refine and review answers over time before submitting them.
Enterprise Times: What does this mean
Few awards systems just exist for the sake of their recognition alone. The low entrance fee and lack of other costs make entrance affordable. The Firestarter bursary ensures that early-stage companies can enter the competition for no charge. The Judging panels come from across the industry and include vendors, investors, analysts and media. This year Enterprise Times will also become a member of a judging panel for the first time.
Other sponsors and industry partners involved included: AfriLabs, Amoo Venture Capital Advisory, beSUCCESS, bnetTV, China AXLR8R, the Cloud Security Alliance, Computing, Enterprise Times, GFT, The Green Grid, GSMA, The Icehouse, Infosecurity Magazine, Innovation Warehouse, Internet of Things Events, IP EXPO Europe, Launchpad Europe, L'Informaticien, MIT/Stanford Venture Lab, The Next Silicon Valley, Outsource, Prezi, The Register, Silicon Cape Initiative, Skolkovo, StarTau, Startup America, Storage Networking Industry Association (SNIA), Tech in Asia, TechNode, TiE Silicon Valley, Wazoku, Ventureburn and VMware.