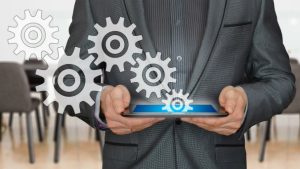 BigTime and announces several updates for its June PSA release in a blog. The update includes several functional improvements to the invoicing feature within BigTime. BigTime has added several other enhancements. BigTime has already made updates to reporting, administration, project management and timesheets.
Invoicing
There are five key improvements to the solution.
Users are now able to attach additional file types to an invoice; this could include a signoff sheet or image that summarises the invoice. In addition to PDF attachments, users can now add BMP, GIF, JPG and PNG files.
It is now possible to create a summary invoice. It simplifies the process for a retainer or repeat invoices, as it reduces what might be a very long invoice to a single line. Summary invoices feature speeds up the invoice creation processes and also reduces processing time for clients.
An interesting new feature is the recreate invoice feature. If a user realises that they have gone wrong during the invoice creation process, they do not have to start from scratch. Instead, this feature accesses the Invoice Wizard and allows them to make changes to the invoice, such as a date range and subtotal settings while retaining much of the work already done.
Each invoice template can now support a different logo. It allows organisations to use multiple brands to personalise Invoices. Each business unit can include their brand logo on invoices.
When printing invoices, there is now an option to include all file attachments. While a useful feature, it does not appear that BigTime has added any granularity. Users may not wish to print all attachments, for example.
Other improvements to PSA
The other more minor improvements that BigTime has added with this release include:
The ability to copy multiple tasks between projects from the Task Workflow dashboard
Within the Timesheets dashboard, users can now see all time entries in a single screen
Administrators can add public holidays in the company settings. This improves utilisation and capacity calculation accuracy. However, it is not clear whether BigTime supports different holiday dates for multinational companies. Or even whether companies can support different State holidays
BigTime has also made improvements to several areas of the reports module
Enterprise Times: What does this mean
The June release does not have a significant new module included within it. However, the improvements to the invoicing system alone are worthy of note. The new features will help professional services organisations improve efficiency during what is a difficult time for many.
BigTime has not repeated the research it carried out in April and May into how professional services are surviving. Then, there was optimism. However, as the lockdown ends and government support starts to fall away, it will reveal the real impact on the economy and future of many firms around the country and wider world.