Finboot is partnering with the London Chamber of Arbitration and Mediation (LCAM) to exploit the MARCO blockchain. The latter is an organisation offering arbitration and mediation services via an expert panel of arbitrators and mediators for dispute resolution. It operates under the auspices of The London Chamber of Commerce and Industry (LCCI). Finboot is the company behind MARCO, which is enterprise-grade blockchain middleware.
Farad Asghari, Manager at LCAM, commented: "LCAM has been launched to provide businesses with a path to resolve disputes in an efficient way, so we are delighted that we are able to offer an innovative, digitally enabled service. This is the first time blockchain technology has been used in this capacity, enabling LCAM to provide rapid and secure case management delivery to help firms in London and beyond to settle disputes."
LCAM and Finboot's MARCO
LCAM is an early adopter of blockchain technology in the dispute resolution field, enabling it to provide rapid and secure case management delivery to help firms in the capital and beyond to settle disputes. The global legaltech industry is worth an estimated $16 billion. It continues to grow as the legal sector seeks out innovative, cost-effective and efficient legal solutions that are resilient in the 'new normal' environment.
LCAM will use MARCO's plug and play BLOCKSTAMP application to administer arbitration and mediation cases. MARCO BLOCKSTAMP uses blockchain technology to:
optimise case management
ensure documents uploaded and store securely
timestamps events and makes these immutable.
The result is to embed confidentiality and trust within the arbitration and mediation process. In addition to increasing security and efficiency, blockchain should also reduce costs – by decreasing the amount of administrative time required. This should produce cost savings for clients.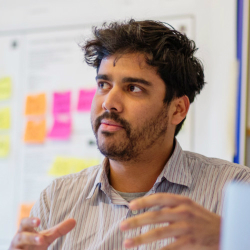 Juan Miguel Pérez, CEO and Co-Founder at Finboot, said: "We are delighted to be partnering with LCAM and applying MARCO BLOCKSTAMP to the legal sector. We believe blockchain has the power to transform all legal processes by delivering trust in their management and the way data is handled and stored, while driving efficiency and cost savings in both normal and remote operational environments.
Organisations around the world are accelerating their digital transformation programmes as a result of the impact of COVID-19 in order to enhance their operational efficiency, reliability and resiliency for the future. Early movers will have a distinct advantage and speed is of the essence: our conversations with LCAM started in late March and we have already configured and delivered MARCO BLOCKSTAMP for immediate use."
 Finboot and MARCO
Established in 2016 with operations in London and Barcelona, Finboot offers MARCO as a Software-as-a-Service. It operates in the fast-growing enterprise blockchain industry – by enabling businesses to:
digitise industrial supply chains
trace assets for certification.
It offers the ability to deliver accountability, auditability and transparency as well as respond to regulatory and market scrutiny. By building on top of multiple blockchain frameworks, MARCO transforms emerging blockchain technologies into easy-to-use, quick-to-deploy, bespoke track-and-trace applications for a range of industrial sectors, including:
oil and energy
chemicals
retail
automotive
travel and tourism
healthcare.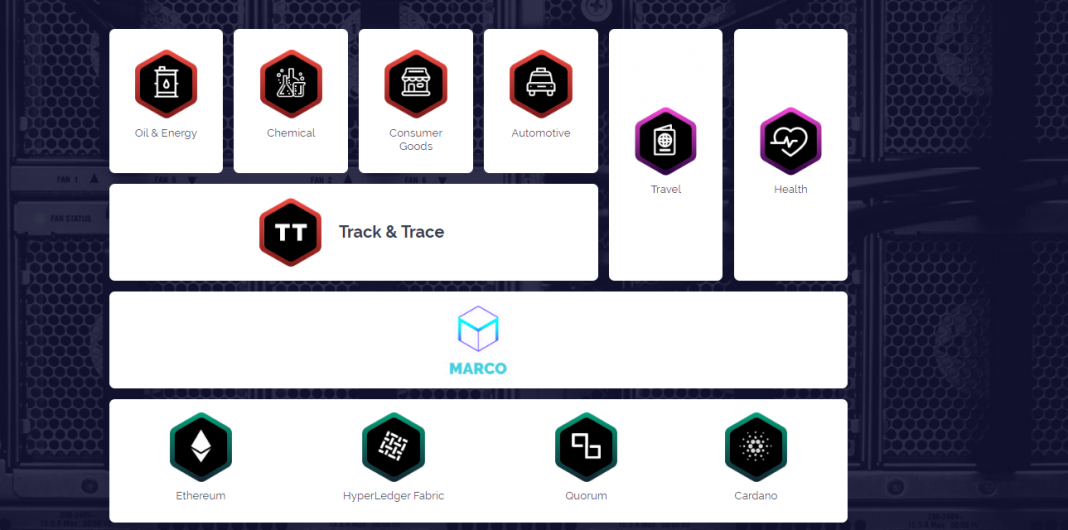 Finboot designed MARCO to enable quick configurations for multiple use cases and rapid deployment. The objective is that enterprises be able to experiment with blockchains and then integrate these into business processes.
Immediate use cases include:
invoice reconciliation in airport logistics
traceability and quality control in downstream energy (oil and gas)
certification of the sustainability credentials of ready-made garments.
Enterprise Times: what does this mean
Blockchain is the technology behind distributed networks of computers. They can store data securely with a 'single memory'. What this means is that there cannot be copying data to sell the same asset again. This is why many refer to blockchain as a 'trust platform'.
With its ability to minimise complexities while providing users with explicit privacy and security, MARCO introduces the potential to keep costs down and accelerate interactions. These can help businesses grow faster. In the case of LCAM, the attraction of Finboot's MARCO blockchain is faster and simpler arbitration and mediation.