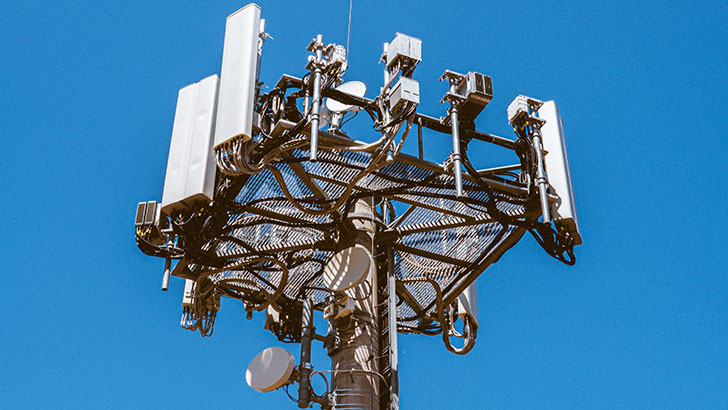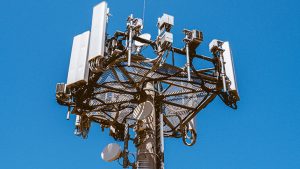 O2 and Virgin Media have confirmed plans to create a new company through merging. The deal creates a quad-play (broadband, TV, phone and mobile) company that will rival BT. The combined business will have up to 40 million customers, both commercial and residential, and be worth over £31 billion. However, there are several issues, including regulatory, that will need to be worked out as the deal progresses.
In a joint press release, the two CEO's commented on what they thought about the deal.
Telefonica Chief Executive Officer, Jose Maria Alvarez-Pallete, said: "Combining O2's number one mobile business with Virgin Media's superfast broadband network and entertainment services will be a game-changer in the UK, at a time when demand for connectivity has never been greater or more critical.
"We are creating a strong competitor with significant scale and financial strength to invest in UK digital infrastructure and give millions of consumer, business and public sector customers more choice and value. This is a proud and exciting moment for our organisations, as we create a leading integrated communications provider in the UK."
Mike Fries, Chief Executive Officer of Liberty Global, said: "We couldn't be more excited about this combination. Virgin Media has redefined broadband and entertainment in the UK with lightning fast speeds and the most innovative video platform. And O2 is widely recognized as the most reliable and admired mobile operator in the UK, always putting the customer first.
"With Virgin Media and O2 together, the future of convergence is here today. We've seen the benefit of FMC first-hand in Belgium and the Netherlands. When the power of 5G meets 1 gig broadband, UK consumers and businesses will never look back. We're committed to this market and are right behind the Government's digital and connectivity goals."
How is the deal structured?
While describing this as a 50:50 deal, the devil, as they say, is in the detail. While both companies will be equal partners, O2 comes into the agreement free of debt. Meanwhile, Virgin Media comes with £11.3 million in a combination of "debt and debt-like items". The deal also excludes Virgin Media's operation in Ireland. It's not clear of Telefonica has similarly excluded O2's service in Ireland as well.
Both parties will get a net cash pay-out. In the case of Telefonica, this is £5.7bn, which will help it reduce its debt mountain. It will also receive an addition £2.5bn from Liberty Global due to the stripping out of Virgin Media Ireland. Liberty Global will also receive £1.4bn from the separation of its business in Ireland.
The new company is expected to spend up to £700 million over four years to integrate the two businesses. Those integration costs, however, will be more than offset by the savings realised from shared infrastructure. One saving will come from moving Virgin Mobile from EE to the O2 network. Given the lead that EE has in terms of 5G, this will put pressure on the new company to speed up its UK-based 5G roll-out.
According to the press release: "The vast majority of the benefits relate to demonstrable cost and capex synergies, with an annual run-rate of approximately £430 million out of which approximately 80% are expected to be achieved by the third full year after the closing. The key expected sources of cost and capex synergies include:
Use of existing infrastructure to provide services for each entity's customers at lower cost compared to standalone / wholesale capabilities;
Migration of Virgin Media mobile traffic to Telefonica UK's network;
Combination of regional and national network infrastructures and IT systems;
Reduction in combined marketing expenditures;
Potential to reduce general and administration costs; and 
Site rationalization"
How will this affect mobile users?
O2 customers will see no change to their status. Virgin Mobile customers, however, will be wondering what next. In November, Virgin Media signed a deal with Vodafone for 5G services when its MVNO deal with BT (EE) runs out in 2021. It was worth £200 per year to Vodafone and gave Virgin Mobile users a promise of 5G.
Vodafone has a long history with Liberty Global. It is a joint partner with Virgin Media in the Netherlands. In 2018, it paid £16bn for Liberty Global's business in Germany and Eastern Europe. It would have almost certainly seen the signing of the UK 5G deal as the first step to a UK merger or partnership with Virgin Media.
This announcement kills that deal. The question is, what will Vodafone want as compensation? It could demand a significant pay-out from the new business to cancel the agreement. It could also muddy the waters by making a complaint about how this impacts the competition in the UK telco market.
Other mobile operators are also affected. O2 has four MVNOs; Giffgaff, Sky Mobile, Tesco Mobile and Lycamobile. Sky Mobile could see this deal as a significant threat and leave O2. It could decide now is the time to leave O2, with Vodafone and Three UK as the alternatives.
Another part of the mobile challenge is 5G backhaul. Two days ago, Virgin Media signed a deal to provide Three UK with a fibre network for its mobile backhaul. Will that deal now be reconsidered? Virgin Media already has a similar deal in place with Vodafone. Bringing O2 onto the Virgin Media network at the same time as building out for Three UK and supporting Vodafone is going to put a lot of pressure on the Virgin Media infrastructure.
Broadband also has some challenges
Enterprise Times asked UK analyst firm, Synonym Advisory, what this meant for FTTP (Fibre to the Premises) / FTTH (Fibre to the Home.) It commented: "Virgin Media has invested heavily in its fibre network to rival that of BT Group. When Ofcom ordered BT to spin-out Openreach in 2016, there was an expectation that it would herald a race for FTTP/FTTH between Openreach and Virgin Media. That hasn't happened. Instead, in 2018, Ofcom reported that Openreach was only providing access to FTTP to 5% of the UK.
"By comparison, Virgin Media was providing coverage to a smaller percentage of the UK market. Unlike Openreach, it operates a closed network with no other vendors allowed to compete by offering services on its fibre. In July 2019, Liberty Global signalled a change to that by signing a Joint Venture with LionTree. It claimed that the joint venture would see Virgin Media open up the new fibre network to other providers. So far, however, no announced third-parties are using the infrastructure.
"Today, we have two big announcements that will have a bearing on this. O2 and Virgin Media are to merge, which means Virgin Media will have an option to mix 5G and fibre to reach a much larger segment of the UK. The second announcement came as BT Group published its Q4 2019/20 results. It is now targeting FTTP to reach 20m homes by the late 2020s. The first target will be 4.1m homes by March 2021.
"The current pandemic has shown the need for significant investment into the UK broadband network and in particular fibre. The challenge here for the UK Government is that it would need to spread any investment across both this newly formed company and BT Group."
What does this mean for consumers?
If approved, this could be good news for some consumers. It allows them to buy all their phone, mobile, broadband and TV from a single company. It should offer them savings through better bundles, and this is something that existing customers of both companies will be looking for.
Those who already have accounts with Virgin Media and O2 want to see if this merger will cut their bills. They may get a preferential rate or discounts for bundles based on being existing customers. It might also be that they get discounts to prevent churn to other services.
One group who could churn are Sky customers who currently have their broadband through Virgin Media and their phone through Sky Mobile. If Sky Mobile does move elsewhere, it may use that opportunity to look for new deals for its customers, and offer competitive bundles to attract customers away from Virgin Media.
What does this mean for businesses?
One of the challenges for businesses during the current pandemic is Work From Home (WFH). Employees on consumer services have suffered much higher contention rates than those on business packages. If, as expected, WFH becomes more widely spread, there may be interest from businesses in seeing some form of an extensible package that would enable their employees to gain access to lower contention packages if WFH.
As business broadband attracts a premium price, based on contention and service level, this could be a nice little earner for Virgin Media. However, there is much to be worked out before that happens.
Of more interest to business will be the opportunity to get a more reliable and faster broadband service to more locations. The combination of 5G and FTTH is very attractive and something that will open up more WFH opportunities. It is also something that businesses in remote areas will want to explore.
5G and beyond
The UK is soon to see an auction for 5G spectrum. As it will happen before this deal is approved, it means both O2 and Virgin Media will have to make separate bids for spectrum. Whether the regulator will add conditions that they surrender some of that to get approval for the merger remains to be seen. It is something that both companies will be looking to Ofcom for guidance on before they make their bids.
If they are allowed to keep all spectrum won at auction, it could give the new business a much larger play in the 5G market than other players. It is likely to figure into any competition complaint from other mobile operators, especially Vodafone and BT.
Enterprise Times: What does this mean
This is an exciting deal that, in many ways, has more benefits than negatives for consumers and business. The biggest questions are around the 5G backhaul and the MVNO deal that Virgin Media signed with Vodafone last year.
One big area to watch out for is what happens with government funding to improve broadband. Scotland has already announced a £5 million programme called Connecting Scotland. Part of that is getting broadband to those who do not yet have it.
WFH has also led to calls from politicians across the UK, for money previously earmarked for roads to be invested into broadband. While most would see BT as the natural recipient of any government money, Virgin Media will expect to be part of the solution. That means it will have to open its network, but at the same time, will add to the £10 billion it has already committed to building out infrastructure.
Ofcom will take all this into account as it begins the process of reviewing the merger.