Zendesk has announced another solid quarter of growth for Q1 2020 ending 31st March. It increased revenue year over year by 31% to  $237.5 million. However, net GAAP losses also increased by $42.8 million compared to $9.2 million the previous year. It has also withdrawn the full-year guidance that it gave when it announced its full-year 2019 results on the 6th February in light of the COVID-19 crisis.
It has not offered a new figure for the full year. Instead, it is taking a cautious approach by only forecasting Q2. This is estimated as falling between £237 – £243 million a negligible increase on Q1. In a long letter to shareholders, the leadership team noted: "We believe our financial position will be impacted by global economic conditions. For instance, starting at the end of Q1, we began to see a higher trend of contraction among our smaller customers. That trend has continued early in Q2, and we expect that to improve as economies begin to revive, we expect it to outpace historical trends."
It may prove an optimistic viewpoint. It very much depends upon the customer base that ZenDesk supports. The letter goes on to highlight several customers that Zendesk has been instrumental in helping during the crisis. However, not every story will be so positive. While customers may return in numbers, there will be certain industries that will take far longer to recover. This includes industries such as hospitality, travel and possibly retail where partial lockdowns are still likely to have an impact. For example, British Airways (which uses Zendesk Smartling) is expected to cut 12,000 jobs and may withdraw from Gatwick Airport, leading to a further set of associated job losses. Flights are unlikely to return to 2019 levels for some time.
The impact on Zendesk
As a result of its actions, Zendesk solutions have already helped organisations dealing with the pandemic. The shareholder letter cites the example Landbot.io, a no-code chatbot builder that leverages the Zendesk sunshine platform. It has built chatbots that are available on WhatsApp and several humanitarian websites to help millions of people self diagnose.
Zendesk has already created new service offerings such as the Remote Support Bundle. It is offering it free to professional and Enterprise Support or Support Suite customers for six months. For startups, it is also offering several free services as they struggle to survive.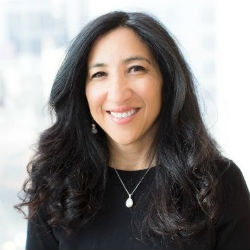 Internally, the organisation is also looking at ways to stem costs. Elena Gomez, CFO Zendesk noted that operating cash flows were negative $2.6 million, free cash flow a worrying negative $15.6 million. While this is a factor of timings, according to Gomez, she has put in place initiatives to improve cash flow. Not all these initiatives are self-centred. It is to issue invoices to customers on the renewal date in future rather than 30 days earlier. This small step will significantly help the cash flow for its customers and is a generous gesture. It will undoubtedly have an impact, Gomez estimates, over the next two quarters. Other initiatives are also in place. She stated: "We have already implemented substantial expense saving measures including a reduction in our hiring plan that we expect healed savings over the course of 2020." (Source Seekingalpha.com)
Enterprise Times: What does this mean
As more and more results filter out, the news and forecasts are likely to become darker. Zendesk is taking a sensible approach of wait and see. As a global company serving multiple industries, the impact of the pandemic is hard to measure. At the end of the next quarter, there should be a better view of the effect of the pandemic on the economy. While some countries are emerging from the crisis, none have yet returned to anything like the normality of 2019.
The positive for Zendesk is that more companies are likely to adopt cloud software as their organisations become decentralised with home working set to continue for some time. In the longer term, Zendesk is right to stay optimistic. Its shareholder letter closes on that note stating: "By staying true to what we do best, we believe that we are on the right path to deliver high growth in the long term as we emerge from this pandemic and economic crisis."
How many months or years it takes to "emerge" is the key question. It is a matter that should become clearer in the coming weeks and months. Most people, organisations and governments will hope that it is only months rather than years.