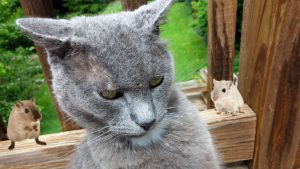 Asana has announced details from a survey it conducted between April 6 -15 about behaviours and attitudes towards remote work. The survey polled 5,140 full-time employees currently working from home in Australia, Germany, Japan, the UK, and the US. The research was carried out by Censuswide. Details of the full report were not available, and it should be published in a few weeks. Though asked, Asana has not released the complete data set for further analysis either.
On productivity
The findings, though different from a recent Smartsheet survey, are broadly aligned. Employees are struggling to work from home. Asana has posted the results from a more positive angle than Smartsheet, which leaves some questions. It states:
"30% of employees using a work management platform feel more supported by their manager versus 17% not using a work management platform."
This would indicate that work management solutions, such as Asana, can help employees. It also shows that 83% feel equally or less supported by their manager. Where the dividing line is between the two is interesting, and it is similar in finding to Smartsheet that people are feeling less well supported by their manager.
Can Work Management help?
On productivity, a work management platform also seems to help. 55% using a work management platform say productivity has increased. This is intriguing as one assumes they were using a work management platform while still in the office, so what has changed? Only 35% of employees not using a work management platform have seen productivity increase. More importantly, 65% of respondents have seen it decrease or remain the same. The vital statistic (omitted) is the difference in the decline in productivity of those using and not using a work management solution.
Dustin Moskovitz, CEO of Asana, commented: "Organizations around the world are adapting to new ways of working together while being physically apart. Many teams are navigating the unique challenges related to the rapid move to remote work protocols, in some cases for the first time.
"Teams need confidence and clarity in their work, and platforms that foster collaboration are essential ways teams are staying aligned, organized and connected so they can continue working towards their most important goals. It goes without saying that this shared experience will serve as a catalyst to bring teams closer together."
On hours of work
What this report does highlight is that people are working differently. 60% of employees are working different hours while homeworking.
53% are taking more breaks throughout the day
32% are starting their working day earlier
28% are working later in the evening
In Germany, 71% have changed how they work. 40% are now working later into the evening. Does this mean they are overworking? Working later does not mean working longer!
In the UK, this change may be due to increased childcare responsibilities. 85% of workers in the UK with school-aged children are balancing childcare and full-time work. Asana did not, however, reveal what percentage of UK workers have school-age children.
The Asana conclusion
On the available information to date, Asana has identified three challenges for home workers.
Staying motivated
Stress about the current economic and health crisis
An inability to switch off and disconnect
On the information provided so far, it has not evidenced any of these findings. The third point is also open to interpretation as employees do seem able to switch off when it comes to childcare versus work. In the UK, balancing the two may mean taking regular breaks from work, and the ability to switch on and off may even be improving. While Germans are working later into the evening, does this mean longer hours in total? There is no information about whether they are also taking more or fewer breaks during the day, despite that data being in the survey.
Enterprise Times: What does this mean
While the results provided by Asana are interesting, they are teasing and interpreting the statistics from a limited data set. It is disappointing, though understandable. Asana wants to leverage the report as much as possible in the coming weeks. It should have focussed this initial teaser on a specific subset of data, perhaps focusing on showing that those with Work Management solutions are coping better with the change. There were further data points in the release that are worth noting, such as collaboration within remote teams.
Alternatively, it could analyse how patterns of work have changed across different nations. People are changing how they work from home. For many, one factor influencing this is childcare. Another issue is overworking. The risk is employee burnout, a fact that was highlighted in a blog by Jane Donnelly, Managing Director East of England of Hays, the recruitment agency. She highlights eight ways that employees can stop themselves from becoming overworked.
The full report is coming, and considering the breadth and depth of the survey, it should have some intriguing findings. If Asana also carries out a qualitative interview to better understand some of the responses, this would make the report even more powerful. It is certainly a positive finding for Asana and its offering.