SAP has announced two new support services to help deliver what it calls a next-generation support approach for its customers. The two new services are: Schedule a Manager and Ask an Expert Peer. It has also enhanced some of the existing offerings and added new functionality, including an Incident Solution Matching service and automatic translation.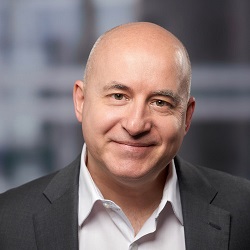 Andreas Heckmann, head of Customer Solution Support and Innovation and executive vice president, SAP commented: "When it comes to customer support, we've seen great success in flipping the customer engagement model by leveraging AI and machine learning technologies across our product support functionalities and solutions.
"To simplify and enhance the customer experience through our award-winning support channels, we're making huge steps towards our goal of meeting customer's needs by anticipating what they may need before it even occurs."
Next Generation of Support is automated
For high priority calls, SAP has created a new service for automated escalation. After two days, a button will appear for any outstanding high-priority calls enabling the customer to schedule a 15-minute call with a local product support manager. The call should occur within two hours. This service is not available in SAP Development support. Nor is it available for SAP SuccessFactors, SAP Cloud for Customer and SAP Business ByDesign. SAP will add availability for these products soon.
Another feature is the incident solution matching service. Powered by a combination of machine learning capabilities, this solution aims to deliver better answers, faster to any support question. Customers access this using the SAP ONE Support launchpad. They then enter their query clearly and concisely.
An AI engine then searches through SAP Notes and Knowledge Base articles. It presents a list of possible solutions based on the question in descending order of relevance. Customers can refine the answers by selecting a component from the component field. The AI learns from each enquiry made from across the customer base. Accuracy improves with use depending on the clarity of the language used in the initial query. The solution is available for all SAP products, including SAP Ariba.
Language is no longer a barrier. SAP can translate the response into one of nine languages. These include: are Japanese, Brazilian Portuguese, Simplified Chinese, Spanish, French, Russian, Korean, Italian, and German. It does require that the original question is phrased in English.
Crowdsourcing support
SAP will also make Expert Peer available from June 17, 2020, for all SAP SuccessFactors users. While the initial trial was available for all SAP solutions, the company has decided to restrict general availability to just SAP SuccessFactors. Using the SAP Support Portal customers can ask questions to the broader SAP user base. Qualified and approved SAP experts working outside of SAP can then respond to the questions. The experts are selected SAP Mentors, partners, and active SAP Community members. Experts will then answer the query directly and can move the conversation to instant messaging. There is no cost for asking questions through this new channel as it is included in the standard maintenance cost.
Enterprise Times: What does this mean
SAP is under continued pressure from companies like Support Revolution and Rimini Street for its legacy solution support and maintenance. It is clear with these announcements that it is trying to stop that revenue leakage. It is also future-proofing support for its cloud solutions. More information is available on the SAP Next-Generation Support approach through the Product Support Accreditation program. It is available at no extra cost and customers should take note of these complementary and complementary improvements.
The challenge of offering new services is that many customers find it hard to change their existing habits and leverage these new support channels. If SAP can solve this, then it may be able to slow down that revenue leakage. The Schedule a Manager service is also a smart way to automate escalation but puts the onus back on the customer rather than SAP being proactive on high priority incidents. It will be interesting to see what customer think of these new services and whether it improves CSat scores.