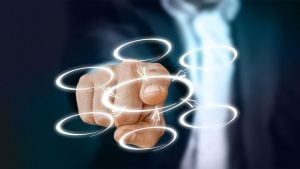 Malcolm Ross is the Vice President of Marketing and Deputy CTO at Appian. Enterprise Times caught up with Ross in Washington after Appian World was cancelled. This is the last of the podcasts that ET conducted during the visit.
Ross talks about the challenge of being customer-focused. It's a phrase that technology companies use a lot, but in many cases, it means reacting to customer demand. That creates a problem. By the time you hear the customer, scope the features, develop, test and ship, customers have moved on.
Ross sees this differently. He said: "Organisations need to first be customer success-driven and that doesn't necessarily translate to features.
"Success is the return on investment, the customer feels satisfied with the quality of their investment, they are able to maintain the software at a reasonable cost over time, and when it comes to features you need to have a balance between the customer expectations and the overall market."
That rush to add features leads to another problem, feature bloat. Ironically, ET was talking to Ross just after Appian bought a RPA company and had just released it as a new product. Ross' view is that: "You have to understand your value as an organisation and stay in your lane because if you start to do too many things you are going to get spread very thin." This gives competitors, especially new entrants who want to be disruptive, a chance to focus solely on the core functionality that is what most customers want.
To hear more of what Ross had to say, listen to the podcast.
Where can I get it?
obtain it, for Android devices from play.google.com/music/podcasts
use the Enterprise Times page on Stitcher
use the Enterprise Times page on Podchaser
listen to the Enterprise Times channel on Soundcloud
listen to the podcast (below) or download the podcast to your local device and then listen there.