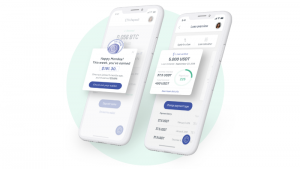 Celsius Network (Celsius) has selected Chainlink core method through which Celsius will further decentralise its operations. At the same time, Chainlink chose Celsius chosen to manage a portion of the former's BTC and ETH funds – via the Celsius interest-bearing wallet.
Celsius is a cryptocurrency interest income platform with more than $600MM in assets. It is forming a partnership with Chainlink, thereby accessing the latter's decentralised oracle network.
"Integrating Chainlink's industry-leading decentralized oracle technology is the key step in the continued decentralization of Celsius. Partnering with Chainlink helps solidify our mission to bring revolutionary financial services to millions around the world," said Alex Mashinsky, CEO of Celsius Network. "Furthermore, we are honored to provide world-class treasury management for Chainlink, giving them secure custodial services and interest-bearing opportunities."
The motivation – for both Celsius and Chainlink
Both Celsius and Chainlink share an objective – making financial services fair, rewarding and transparent. The partners aim to disrupt the current financial infrastructure. They hope to accomplish this by leveraging decentralised services which better serve consumers' best interests than current finance sector practices.
To facilitate its move towards decentralisation, Celsius will use and support Chainlink's Price Reference Data to calculate interest payment amounts to users. This will:
exploit a decentralised, transparent and highly secure approach
create a smart contract audit trail of its lending operations.
This will ensure that all Celsius interest payments will rely on the increased security of the decentralised network of independent – and security reviewed – Sybil-resistant Chainlink nodes. This means Celsius can move towards a new level of security and reliability which take advantage of Chainlink's approach to decentralisation.
How Chainlink will use Celsius' technology
Chainlink helps blockchain developers quickly and securely launch data-enabled applications or Price Reference Data Contracts. It is well known for providing secure and reliable oracles to:
large enterprises (Google, Oracle and SWIFT)
smart contract development teams (Polkadot/Substrate, Synthetix, Loopring, Aave and OpenLaw).
Chainlink's decentralised oracle network will enable smart contracts to access:
off-chain data feeds
web APIs
traditional bank payments.
In parallel, Chainlink will use Celsius' secure and innovative treasury management solution for its BTC and ETH cryptocurrencies. This will enable Chainlink to benefit from the crypto rewards available through the Celsius interest income platform.
"We are excited to work with an industry pioneer like Celsius, backed by a highly experienced technical team of successful entrepreneurs," stated Sergey Nazarov, Co-founder of Chainlink. "We are very excited about working with Celsius to quickly and efficiently achieve increased decentralization in their system, which will benefit both their overall security and their users' overall interest payment returns over the long-term."
Enterprise Times: what does this mean
Celsius has the ambition to address the financial needs of consumers through high interest income/low cost loans accessible via a mobile app. It lets members earn interest on their crypto holding as well as  instantly borrow against these – without fees. Celsius is built on a belief that financial services should only do what is in the best interests of the depositor community. Membership provides access to financial services not available through traditional financial institutions.
By partnering with Chainlink, and obtaining access to Chainlink's oracles, Celsius extends its reach – in much the same way as the QANplatform seeks. Prima facie it would seem that Chainlink is the 'winner', through becoming the oracle-enabler for another partner.