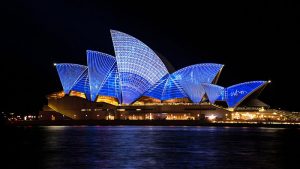 AccountsIQ has localised its financial management solution for the Australian and New Zealand market. It did the work in partnership with Saoi Business Consulting whose Head of Operations Darren Donohoe was also a co-founder of AccountIQ.
Donohoe commented: "AccountsIQ is the only cloud accounting software available in Australia or New Zealand which offers accounting, consolidation and business intelligence, all on one platform and at an affordable price. It fills a real gap for evolving businesses which need scalability without a large upfront investment."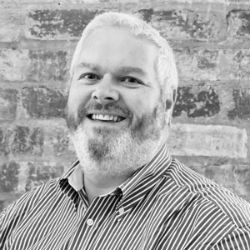 AccountsIQ targets companies that are looking for a more sophisticated solution than QuickBooks, MYOB or Xero. As a SaaS solution it also offers more flexibility than a more traditional on-premises solution. Though in the current pandemic crisis it seems unlikely that firms will want to invest in legacy solutions for much longer. Besides supporting core financial operations, AccountIQ has a comprehensive consolidation module that supports multi entity organisations.
Meeting requirements in the Australian market
AccountsIQ already has more than 50 companies using its software across Australia and New Zealand. There is, however, little information around what localization is now built into the software. For example does it support:
Asset revaluation.
Local GST.
Business activity statements.
Recipient Created Tax Invoices (RCTI).
The inference is that it will support bank feeds and integrations to other software solutions in the Australian Market but there is little information on what is supported. Saoi Business Consulting will continue to support AccountsIQ on implmentations in Australia. However, as an organisation it has little substance. It appears as though Donohoe is the only employee. His LinkedIn profile also notes that he is the Lead Implementation Consultant, APAC at AccountsIQ. The big question is whether he is the sole employee in Australia or whether he is looking to grow his own firm as a channel partner?
Existing customers are enthusiastic about the solution. Reviewers on Capterra call out the multi currency and consolidation modules. Morag McKeand, user of the software and Financial Controller of Victoria-based Educrowd Skillsbase, commented: "I have used numerous accounting packages over the years (Xero, MYOB, Sage, Reckon) and have found AccountsIQ to be the most intuitive relative to the vast amount of functionality available. Its in-depth reporting functionality is a standout for me and when management often requires variations to the standard monthly P&L, the ability to tailor the reporting parameters saves me valuable time and frustrations.
"The other key differentiators are its multi-currency and consolidation functions. We recently bought another company which was operating on MYOB so reviewing both sets of accounts each month highlighted the superiority in multi-currency that AccountsIQ has, amongst other advantages. As a previous user of AccountsIQ, I am so happy to be back using it again in our new businesses."
Enterprise Times: What does this mean
This is an interesting announcement that existing customers will welcome. It is light on detail about the actual changes that AccountsIQ have made to the software. There is also a question about how much investment AccountsIQ is making in growing its presence in the region. There are currently no job adverts for the ANZ region on the AccountsIQ careers site. However, its presence does give organisations choice. It is another cloud solution that is focused on mid-sized multi-entity organisations. This gives some companies another option that is worth considering.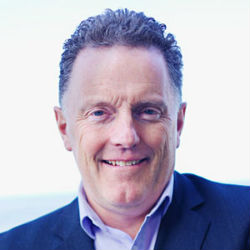 Tony Connolly, Founder and CEO at AccountsIQ commented: "AccountsIQ is of particular relevance to businesses in the APAC region where trading with overseas markets and financial reporting for Group structures are growing requirements. AccountsIQ's has a very robust general ledger at its core and the ability to handle multi-currency and consolidated reporting places it in an ideal position to meet the needs of many Australian and New Zealand-based companies. We are seeing a high level of interest from investment and private equity companies including the property investment, technology and renewable energy sectors."
Success will be determined in 2021, once the current pandemic crisis is over and the dust has settled. Will AccountsIQ have increased its footprint significantly in the region by then?