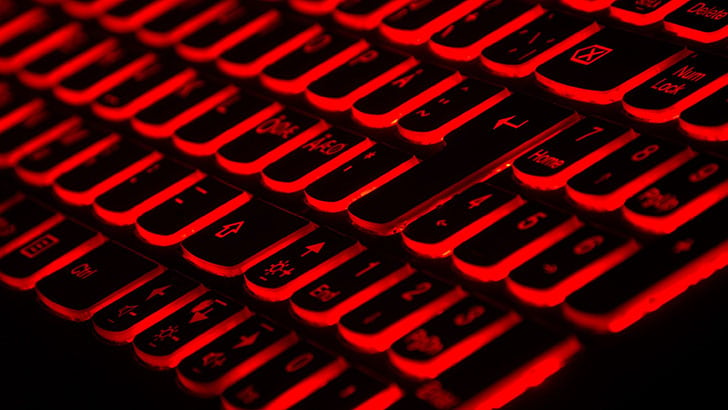 Security is top of mind for the C-Suite. Breaches leading to compliance fines bring the very real threat of a company being put out of business. It is not just flaws in software that create the challenge but the need to stay up to date with the latest shifts in technology. Andrew Lintell, VP for EMEA at FireMon lists his top eight things to focus on in 2020.
SDS – software defined security
Software Defined Networking (SDN) is a bit like Zero Trust. After being the Next Big Thing for years it is finally coming of age. The evolution from traditional network infrastructure into software-based approaches requires an evolution in how the infrastructure is secured. It also needs a change to the tools with which the security configuration is managed.
Security in contemporary architecture
Another aspect of technological evolution is the growth in other new architectural concepts such as Containers and Serverless computing. A future that uses these new concepts will need a security architecture and management regime to match.
Keeping up with microsegmentation and zero trust
Microsegmentation and ZT both bring similar challenges. Security is massively enhanced relative to the traditional model. However, this comes at the expense of a massive increase in complexity when designing, implementing and managing the infrastructure. This will lead to innovation in the range of management tools for microsegmented and ZT systems.
It will also create new approaches to the design of the tools themselves. This includes new ways of visualising networks that are too complex to comprehend with the tools of today. For the first time in years we'll see the look and feel of our management tools change. The current way of working just won't be suitable any more. Although we know they'll change, we have yet to see any clue as to what they'll look like.
Certification will increase, tech needs to keep up
Security audits aren't technical … at least not at present. Security certifications such as ISO 27001 continue to grow year on year. According to one report the number of ISO 27001 certifications grew by almost 21% in a single year from 2015-16 and the trend looks to be more than linear. The world is most definitely not awash with certified auditors. From personal experience, I know that if you want to book an auditor, you'll be waiting weeks.
Demand for certifications will continue to increase. Client organisations are increasingly realising that formal certification (SOC, ISO 27001, etc) is a good way to distinguish between vendors' security credentials. This means that suppliers are finding they have to become certified in order to compete. Certifications are growing faster than auditor availability (and remember, audits are repeated regularly, they're not one-offs). This means that demand outstrips supply. As with other areas, if we can fill the gap with technology – automation, plus reports that non-technical stuff can work with – then we're on a winner.
Security testing will become a thing
Security testing in corporate projects is, generally speaking, truly appalling. In these days of DevOps, we still leave until very late in the project to test the security elements. Those that protest that they do DevSecOps, usually means designing it up front but leaving the security testing until very late. It's just like performance testing.
It's always the same: design it, build it, pen-test it, and cross your fingers that the problems the test finds are fixable and not some fundamental design flaw. With the massive rise in threats, security testing will actually become a proper element of projects.
Security management and risk management will merge
For some reason the information security function and the risk function are separate. Surely, they can't not become one and the same thing (good luck unwinding that double negative …) – it's got to happen in the next year or so. The theory is fairly straightforward – merging functions means you require a greater aggregate set of expertise.
To fill the skills gap in this respect means exploiting technology. It should be considered alongside the other "skills gap" prediction above, or as a part of it.
API security will become a thing
APIs are now ubiquitous. Developers hook corporate applications and systems into cloud-based APIs to consume the services of the cloud-based apps, and they want to do so securely. However, this is actually really difficult to do. A human being logging into a cloud service can do security really easily by running an MFA app on a phone.
If using an API it may be possible to use MFA … but only if the app consuming the API service has a user flying it. What if it's a server-based API? How do you secure it aside from using complex keys that are changed frequently? 2020-21 will see advancements in API security that bring it up to the standard required. This means advancements in the configuration, monitoring and management elements of the API security implementation.
The skills gap will only get bigger
Everyone knows that decent security staff are nigh on impossible to recruit, because there are so few of them. I just checked how many CISSP holders ("other certifications are available") there are. In the UK there are 7,229 – which sounds like a lot until you realise how many companies are crying out for them.
No matter how hard we try to train people, demand will continue to outgrow supply. This is all about automation filling the roles of all those security specialists we can't recruit. The has to be a discussion about the fact that along with security specialists we'll also be needing hybrid people. These understand security and are technical enough to design, configure and run the automation tools.
---
FireMon is the #1 security automation solution for hybrid cloud enterprises. FireMon delivers persistent network security for multi-cloud environments through a powerful fusion of real-time asset visibility, compliance and automation. Since creating the first-ever network security policy management solution, FireMon has delivered command and control over complex network security infrastructures for more than 1,700 customers located in nearly 70 countries around the world. For more information, visit www.firemon.com. FireMon is on social media: Twitter, LinkedIn, YouTube and Facebook.