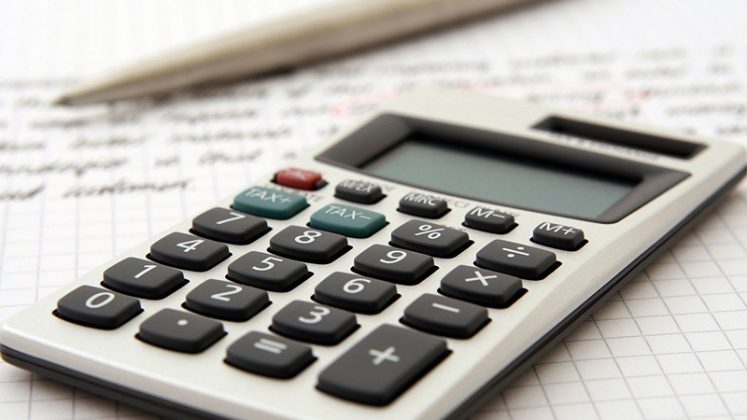 With the approaching deadline for IR35/Off-Payroll changes in April 2020 impacting personal service companies (PSC), agencies and engagers, it's important to consider the potential impacts on technology businesses. This new legislation is expected to impact the technology sector because of the wide use of contractors in this industry, in particular around software and IP related development. The IR35 reform is part of a wider strategy applied by HMRC. It is important that every technology business understands the impact of these changes, as the rules could extend to all businesses in the future.
From April the responsibility for deciding if the PSC would be an employee will shift from the PSC to the engager, where the engager is a medium or large company. This is defined as meeting two or more of the following conditions:
An annual turnover of more than £10.2 million
A balance sheet total of more than £5.1 million
More than 50 employees
What is IR35?
In short, this entails determining whether an individual would be an employee if they were not engaged via a PSC.
IR35 Checklist: How to determine the employment status of these PSCs.
To be deemed self-employed and outside the scope of IR35, you need to consider a number of areas, notably:
Supervision, direction, control
How much say do you have over how the contractor/PSC completes the work?
For example, if they are required to work at certain times at your premises, this implies employment.
Substitution
Could the PSC bring someone else in to complete the contract, or do they need to do the work themselves?
If they can't send someone else, they are more likely to be within IR35.
Mutuality of obligation
Is there an obligation to offer work, and do they have to accept it?
This is called mutuality of obligation, and if it exists, the contract may fall within IR35.
Other criteria you need to take into account include:
Equipment– who provides the necessary equipment to carry out the work?
Financial risk– self-employed contractors usually take a degree of financial risk.
The method of payment– self-employed people are usually paid on a project basis, which might mean when the work is completed or a particular project milestone is reached.
'Part and parcel' of the organisation–if contractors become so ingrained that they become part of a company's structure, with people reporting to them, this suggests employment rather than self-employment.
Intentions of the parties– the contract should ensure that the relationship between the contractor and the company is one of supplier and customer.
Business 'on their own account'– essentially this determines whether they are actually running their business as a business.
What change is being implemented?
The new regulations shift the risk from the PSC to the engager if they are a medium and large sized company.
However, the PSC may now be subject to unwanted PAYE and need to renegotiate their contract with the engager. In addition, agencies will have to apply PAYE where this has been decided by the end user, which is likely to have a significant impact on their profit margins if they are required to pay the employers NIC. Again, this is likely to lead to the renegotiation of the service contract with the aim of shifting or recouping this additional cost.
What you need to consider
Are you operating through a personal service company?
Are you a medium or large organisation engaging PSCs?
Have you reviewed your contracts ahead of the April 2020 implementation?
Have you determined the PSC's employment status?
Have you considered your company's onboarding processes?
Do you have the necessary controls in place to ensure that IR35 compliance is robust?
Have you quantified any risk to your company?
Why is HMRC interested?
HMRC believe that the IR35 legislation is being ignored by 90% of PSCs and consider that over £1 billion of revenue is currently being lost. By shifting this responsibility to the engager or agency they are much more likely to recover this lost revenue.
Employment law
These changes are intended to impact the deemed tax status of the PSC only. But it is not too great a leap to expect PSCs who are deemed to be employees for taxation to also pursue claims for other employment rights and benefits from their engagers, which could have significant cost implications where they have been engaged for a number of years in back dated claims for pension, redundancy and holiday pay etc.
Is there a potential upside?
Fortunately, there is! In the technology sector, a high proportion of PSCs are engaged in Research and Development. Under current regulations, where a contractor is engaged in such a way, a restriction of the allowable cost is applied (65%). If individuals are employed directly, this 65% restriction would be lifted allowing the full employment cost to be claimed within the R&D calculation. In this scenario, a detailed calculation, based upon the individual would be required to assess the full position. It is therefore highly likely that a current contractor may seek a 'pay rise' reflective of the increased tax suffered. This is a vital tax relief for growing businesses in the technology sector.
In conclusion
It is essential that the contract terms mirror the actual working relationship and that there is clear definition between the treatment of employees and self-employed. Generally, there will be indicators of both employment and self-employment in many engagements making it difficult to reach a definitive conclusion.
Whilst treating everyone as an employee may be considered a low risk measure, it is likely to bring about an additional cost burden for the business, or loss of talent. Review of contracts and working practices must be carried out as matter of urgency so there is sufficient time to make any necessary changes or renegotiate the contract with the PSC or the Agency.
Whilst in some cases it may not be possible to avoid employment taxes being applied, there will be number which are clearly self-employment and outside IR35. For those in a less clear position a more detailed review of the relationship will be required. A member of the Menzies Employment Solutions Team will be happy to assist you with this.
---
Menzies is a top 20 leading firm of accountants, finance and business advisors that operate out of a network of offices across Surrey, Hampshire and London, providing our clients with easy access and local knowledge. Described as the 'best performing firm outside of the top 10' by Accountancy Magazine, Menzies has over 400 employees and an annual turnover of more than £40m.