On the 14th January 2020, Microsoft finally ended mainstream support for Windows 7. This was announced back in 2015, but Windows 7 was still so pervasive that support was extended and carried through until 2020. As Windows 7 hits the end of extended support, upgrading to Windows 10 may prove a challenge for some organisations, particularly where ageing endpoints do not meet the minimum recommended hardware specification. Fortunately for many there is an easy and cost-effective alternative, thanks to the ever-evolving world of open source, and of course the advances in cloud technology.
Windows 7 still runs on 39% of all PCs
That said, a number of recent surveys have highlighted just how widespread the use of Windows 7 remains. A Netmarketshare report suggests Windows 7 still runs on 39% of all PCs. What will happen now support has ended? Will all those PCs just not boot? Of course not. The PCs still booted up on the morning of the 15th but without support. They won't be patched for new viruses, security issues or any other new and emerging threats. The mere fact that you can continue to use Windows 7 now has gone past End of Life, doesn't mean that the organisations who still have PCs with Windows 7 running on them should.
Windows 7 continues to work post January 14 2020. Those organisations that haven't already should start planning to upgrade to Windows 10, or an alternative operating system as soon as possible, before cyber criminals see this as a weak point in their IT environments – which over time they surely will.
Preventing a future WannaCry attack
Once cyber criminals begin to exploit unpatchable vulnerabilities in the operating systems, organisations will panic to rectify this. You only have to imagine an outbreak of a future WannaCry ransomware attack like the one that hit the NHS back in 2017, to understand that there will be no protection or remedy should this occur and the consequences of such an attack could be crippling.
That said, Windows 7 End of Life is providing many organisations with a choice. An expensive upgrade of both endpoint hardware and software, or exploring different architectural approaches, often through greater use of cloud. There is now widespread recognition that correctly configured cloud services offer benefits from both cost and security perspectives. This is because there are few organisations able to invest in security controls and processes equivalent to those of the major cloud platform vendors.
Where organisations do migrate data to the cloud, or simply switch to virtualised desktop and web delivered environments, the endpoint effectively becomes a platform to deliver a browser, such as Chrome, providing a familiar user interface with all the client functionality needed. Consequently, there are a number of simple alternatives for Windows 7 replacements, including the open source Linux platform.
Open Source Linux platforms
Desktop-oriented Linux distributions, such as Ubuntu, have evolved tremendously over the last decade in terms of user experience and application support. The result is a genuine contender as a full enterprise desktop environment, let alone a platform capable of delivering a clean browser experience for cloud-based architectures. However, the prospect of managing Linux desktops, potentially requiring the acquisition of new skills, can be an unwelcome cost and challenge.
Resulting from work undertaken with UK government facing the challenge of securely and cost effectively upgrading a range of ageing endpoint devices, here at Becrypt we developed Paradox, a Linux-based desktop environment that removes any need for organisations to maintain Linux skills. The good news is that Paradox can be deployed to transform existing devices, such as Windows 7 endpoints, into secure and easy to use browser-based endpoints.
Application, OS configuration and patching is performed through the Becrypt Enterprise Management platform hosted on-premises or consumed as a cloud-based service. A key feature of Paradox is resilience, with local redundancy and an automatic failover capability for each device. This allows organisations to confidently maintain uptime and service levels, even on old equipment.
Delivering secure services from legacy IT
What we are finding here at Becrypt is that organisations are not only using Paradox to help them transform to cloud-based services, but they are also using it to deliver secure services from legacy IT.
It is worth noting that every Windows product has a lifecycle. The lifecycle begins when a product is released and ends when it's no longer supported. Knowing key dates in this lifecycle helps organisations make informed decisions about when to update, upgrade or make other changes to their software.
I hope those organisations who are running Windows 7 on their PCs already have plans in place to deal with the lack of support. If not, as outlined in this article, there are cost effective options and routes to explore. The clock is ticking!
---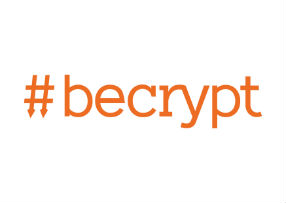 With a heritage of creating UK National Cyber Security Centre (NCSC) certified products, Becrypt is a trusted provider of endpoint cybersecurity software solutions. Becrypt helps the most security conscious organisations to protect their customer, employee and intellectual property data. It has an established global client base which includes governments (central and defence), wider public sector, critical national infrastructure organisations and SMEs.
As one of the early pioneers in disk encryption software to today being first to market with a unique desktop operating system, Becrypt continues to bring innovation to endpoint cyber security technology. A recognised cyber security supplier to governments around the world, Becrypt's software also meets other internationally accredited security standards. Through its extensive domain and technical expertise, Becrypt helps organisations optimise the use of new cyber security technologies and its flagship security solution Paradox delivers a highly secure platform for the modern age.