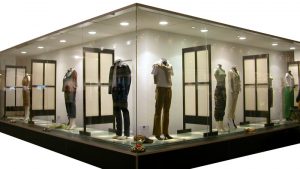 Infor has announced several new and updated products to support retailers and fashion brands. The new solutions leverage Infor Coleman with machine learning to help organisations optimize inventory, supply chain and manufacturing efficiency.
It has released the latest version of Infor CloudSuite PLM for Fashion and the Infor Nexus RFID Scan & Pack solution. The new solutions are Infor Retail Allocation and Infor Omni-Channel Planning for Brands.
Rod Johnson, Infor general manager and head of Americas, said, "Infor's ongoing investments in machine learning and advanced planning will give retailers and fashion and lifestyle brands very powerful new capabilities. First, they will have an incredibly precise view of their component and finished goods demand and, second, they will have an execution platform that supports even shorter product lifecycles. This combination will reduce waste, labor and markdowns throughout their supply chains, from zippers to finished goods."
Infor Retail Allocation
The reasoning behind the development of Infor Retail allocation is explained in a blog by Michael Dale, Sr. Director – Retail Strategy at Infor. He states: "The goal is to get the right level of inventory to meet the upcoming demand of each SKU/store." Infor Retail Allocation addresses this challenge which Dale believes few retailers have cracked.
The solution uses a mix of machine learning to simplify the process for retailers maximising revenue. It accomplishes this using the Infor's network flow optimization MILP model. Users get insights about where inventory can deliver maximum pricing and minimise markdowns and waste. It also provides alerts to help manage the business and recommends levels of stock transfers to ensure maximum efficiency within the supply chain.
Using Machine Learning for Omni-Channel Planning
Infor Omni-Channel Planning for Brands leverages machine learning to deliver optimised intelligent planning. It helps to remove the complex spreadsheets that brands use and works across multiple channels. The solution is built to cope with both seasonal and basic products for fashion brands that further complicate planning. This means that fashion brands need only a single tool to complete planning across their portfolio and different channels.
The solution supports:
demand planning for wholesale accounts vs retail channels;
supply planning that consolidates demand;
allocation by channel, account and store;
bill-of-materials-driven component planning;
minimal-order-quantities (MOQ) management.
Importantly the solution also integrates automatically with Infor Nexus according to the press release, though this detail is missing from the brochure.
Infor CloudSuite PLM for Fashion
Version 16.00.11 is the latest version of Infor CloudSuite PLM (Product Lifecycle Management) for Fashion. While the press release states that this is now generally available, it did not reveal what is actually included with this release. Infor CloudSuite PLM for fashion is integrated with Infor CloudSuite Fashion (M3). This enables workflows to pass seamlessly between the two solutions.
RFID reduces packing errors
This new module leverages RFID technology to increase efficiency and reduce waste. A recent video demonstrates how the solution leverages RFID technology to reduce the number of packing errors during shipping using Avery Dennison RFID technology. It makes the whole packing process more efficient and accurate. This not only cuts direct labour costs but also reduces the number of chargebacks for manufacturers. The video shows how the Avery Dennison RFID solution was ten times faster and eliminated errors from the process.
It was unclear if this was a promotional video or an actual case study. Infor believes that it will increase inventory accuracy in stores between 67% to 99% once deployed. It also means that if packages get lost in transit the system quickly identifies what was lost so that replacements can be shipped to reduce the risk of stock outages.
Embedded into Infor Nexus' Factory Management product suite it enables the following processes:
carton packing and labelling,
generation of compliant carton labels and ASNs (advanced shipping notices).
Identifies faulty RFID tags to enable replacement
Enterprise Times: What does this mean?
Infor has invested heavily in AI tools for several years. Its customers are now able to reap the benefits of that research and investment with these new tools that are now available. There has been much hype about AI for several years but Infor is now showing what business benefits are available for companies investing in modern ERP systems.
Replacing or upgrading ERP solutions is costly and often infrequent in occurrence. However, with clear business benefits from implementing these latest technologies companies might start to consider replacing and upgrading their legacy systems. If they don't then their competitors might gain an edge.