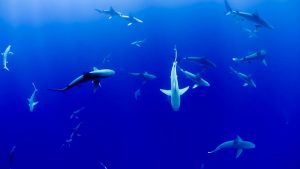 Privacy protection solution provider Surfshark has introduced GPS spoofing for Android devices. The upgrade to its software is free and will help users further conceal their location from prying eyes. The company claims it is the first to include a location spoofing feature that doesn't require a third-party application.
According to Naomi Hodges, Cybersecurity advisor at Surfshark: "Most mobile apps fetch location data from device's GPS to track their users for various purposes. Sometimes providing access to device's GPS is a condition to use the app. In many cases, users do not even know that some apps track them everywhere they go. Naturally, our location data can be exploited.
"For privacy conscious people we developed a GPS spoofing solution that can enable them to take back control of their privacy, and in this case, exercise their right to keep their physical location information only to themselves".
Using the feature is simple. Users turn it on and connect to any Surfshark VPN location. As well as setting their IP address to that of the VPN server, the software takes the GPS coordinates of the server and uses that when software asks for GPS data.
Masking GPS location data is becoming popular
The Internet is awash with apps offering, and articles describing how, to spoof your GPS location. How many people actually do it is questionable. For some, it is about being able to reduce their visibility. However, the use of a mobile phone creates a triangulation zone that means there is always a footprint.
The majority of people that use it, do so in order to reduce or muddy the information gathered by tracking apps. The data is used by advertising and marketing organisations to provide details about you to their customers. This helps them personalise the ads you see in your software.
However, there are apps that have a good case for using GPS such as Google Maps or other on-device Sat Nav software. Spoof the GPS and the software becomes completely unusable. It won't be able to provide a valid route, estimate your speed or warn you of traffic conditions. The same issue is true of autonomous vehicles who will rely heavily on GPS. It means that setting a personal device to improve privacy is countered by what you want to do with it and nearby technology.
Enterprise Times: What does this mean
An increasing number of people are getting fed up of their devices tracking everything they do. What they ignore is that it is just part of a connected society. Smart cities are likely to hold vast amounts of location and personal data. In addition, autonomous vehicles are going to rely on GPS for a lot of their anti-collision and driving data.
As an additional measure for screwing with advertisers this is good. As a measure to improve privacy when browsing the internet and using some apps, it has advantages. For most people, however, enabling and disabling, again and again as they switch apps and usage is going to be annoying. The fix would be to have a dropdown that identifies everything using GPS on my device and allow me to choose which to allow and which not to.