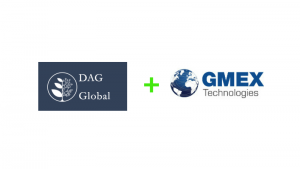 GMEX Technologies (GMEXT) has released its latest GMEX Fusion Digital Capital Markets technology suite (GMEX Fusion). It is built on IBM's Blockchain Platform. GMEX offers  institutional investors a hybrid solution supporting multiple digital assets, including cryptocurrencies, security tokens and more.
GMEX Fusion will power live transactions for DAG Global across two leading cryptocurrency exchanges. DAG Global aspires to be one of the first 'Digital Assets Merchant Banks' to deliver next-generation merchant banking solutions to the underserved fintech, digital and SME sectors. Its approach is to re-establish the historic and trusted connection between a bank and its clients to promote the latter, and in so doing profit. Currently DAG Group is applying to the PRA to obtain a full UK banking license. This will permit it to provide a full suite of classic products and services across digital and fiat currencies and asset classes.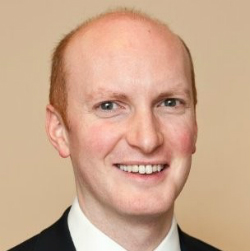 Sean Kiernan, CEO of DAG Global commented: "Our partnership with GMEX guarantees our success in completing live transactions using GMEX Fusion technology on IBM Blockchain Platform." He added, "This enables us to trade on multiple exchanges and off exchange over-the-counter (OTC) with consolidation of trading activity and finality of settlement with a single solution."
GMEX Fusion
Institutional investors who wish to interest in digital assets require an enterprise-grade market infrastructure which can:
integrate with existing technologies
process transactions in regulated, accountable environments.
GMEX Fusion is offering a new approach for supporting these assets, particularly cryptocurrencies, in areas such as:
trading
clearing settlement
registration
custody management.
Already used by exchanges and custodians – in both traditional and hybrid environments – to access distributed ledgers, GMEXT designed GMEX Fusion to support multi-cryptocurrency transactions. This is what DAG Global will now use to:
execute and settle Bitcoin and Ethereum trades
transfer BTC/ETH between customer accounts held on Coinbase and Kraken.
To do this, GMEX Fusion offers both trading and post trade digital asset solutions to:
traders
exchanges
clearing-houses
central securities depositories (CSDs)
custodians
Using the IBM Blockchain Platform
The IBM Blockchain Platform enables GMEX Fusion to manage those digital assets which represent multiple types of financial instruments simultaneously, including:
cryptocurrencies
security tokens
tokenised commodities
margin traded crypto derivatives.
These combine with inter-bank message flows to:
facilitate settlement downstream
exchange messaging upstream.
In this context the IBM Blockchain Platform provides an enterprise-grade blockchain platform built on Hyperledger Fabric. It is a secured platform from which to build, govern, operate and grow blockchain networks. It also has the ability to deploy components in multiple cloud and/or in on-premises environments.
Since 2016, IBM has worked with clients across multiple industries (financial services, supply chain, government, retail, digital rights management, healthcare, and others) to implement blockchain applications. It now operates several networks which are in production.
What attracts many enterprises is that the Platform delivers end-to-end capabilities of the reliability and sophistication which enterprises need to activate, develop, operate, govern and secure their own business networks.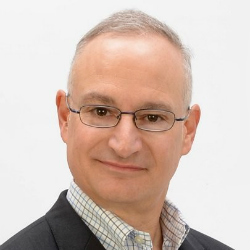 Jerry Cuomo, IBM Vice President Blockchain Technologies commented: "The work underway with GMEX and DAG Global is further evidence that IBM Blockchain Platform is addressing important financial services industry demands in real production environments and across multiple clouds.
"It is a foundational technology that can help merge old architectures with new, creating a hybrid approach to support the growing demand for digital assets and we're excited to be working with GMEX on this pioneering approach."
About GMEX Group
GMEX Group is a collection of companies which aims to deliver solutions relevant to new financial markets. Its focus is on becoming a global provider of multi-asset exchange trading and post trade business solutions as well as opening up technology ecosystems. GMEX has the added benefit of interconnection to multiple partner exchanges, to create global networks of liquidity.
Key business solutions enable the creation and operation of cost effective electronic exchanges and post trade infrastructure in multiple asset classes including:
equities
debt
FX
derivatives
commodities
cryptocurrencies
digital tokenised assets.
The GMEX Market Advancement Programme (MAP) is about partnerships and creating an ecosystem – with exchanges and post trade market infrastructure operators – to deliver centralised, decentralised and hybrid solutions in a collaborative fashion. To do this the GMEX Group comprises of four main businesses, GMEX:
Technologies (GMEX Fusion)
Innovation
Services
Investments.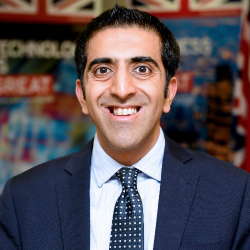 Hirander Misra, CEO of GMEX Group and Chairman GMEX Technologies added: "We are delighted to collaborate with IBM to power our market leading GMEX Fusion and provide an institutional solution which satisfies the growing demands for digitally enabled market infrastructure fit for regulated environments.
"This is a unique industry approach as it will enable multiple pools of liquidity to connect with multiple custodians with a single aggregated trading, clearing and settlement solution."
Enterprise Times: what does this mean
GMEXT designed GMEX Fusion as a response to changing global markets. Its intention would seem to be to offer technical innovations which can deliver state-of-the-art, hybrid trading and post trade solutions for a broad variety of finance sector functions, including:
exchanges
clearing-houses
central securities depositories
electronic warehouse receipts operators.
Many traditional exchanges are looking to bring their infrastructure and processes up-to-date and (for some) to introduce distributed ledger functionality. They face major technological challenges as they try to integrate the new with existing technologies and processes. Contrast this with cryptocurrency exchanges looking to expand liquidity and attract new participants. They face problems relating to regulation and the ability to scale technology while satisfying the needs of the institutional markets.
To address the latter, GMEX Fusion aspires to support the latest technologies and business challenges in ways which 'avoid' or play down the way traditional exchanges work. Whether this is a winning strategy may depend on whether cryptocurrencies live up to what many claim for them. There are many who do not share that optimism.