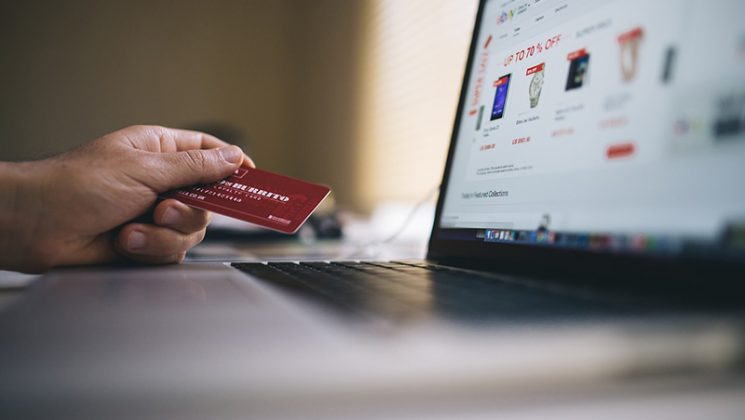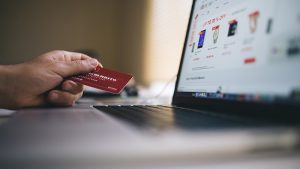 The rise of e-commerce has fundamentally changed the nature of the consumer sector. The high street is struggling to compete. A recent forecast by Euromonitor states that e-commerce will become the single largest retail channel in 2021, accounting for 14% of global sales. Growth has been driven by the rise of the digitally native vertical brand (DNVB); online-based brands who are positioned to quickly adapt to changes in consumer behavior. As these brands continue to attract consumers' attention, global Fast-Moving Consumer Goods (FMCGs) and retail brands are increasingly undertaking mergers and acquisitions (M&A) as a way to retain customers and market share.
A fertile ground for e-commerce M&A
Europe has emerged as fertile ground for e-commerce growth, partially driven by the advanced tech nature of European states. The EU's digital single market has boosted regional and national investment in digital innovation, specifically in network technologies and cybersecurity, and has reduced the barriers that impede the flow of data. This has improved customer confidence in these channels and created an environment that fosters e-commerce growth.
Globally, a third of all e-commerce targets have been based in Europe. Despite Brexit uncertainty, the value of UK M&A deals involving e-retail businesses surged fourteen-fold in 2018 compared to the previous year.
Asia-Pacific (APAC) emerging as a global target
Although Europe has seen significant e-commerce deal flow, M&A in the APAC region is on the rise. The region experienced a 182% increase in announced deal value involving non-APAC acquirers, between 2017 and 2018. As home to the world's two most populous countries, 60% of the world's millennial's, and the highest projected economic growth over the next three years, APAC presents a great opportunity to acquire new customers. Opportunistic Western businesses will undoubtedly look to capitalise on the evolving demographics. Walmart's $16 billion acquisition of Flipkart, India's largest online retailer, serves as a case in point.
Rise of the DNVB model
Consumer demands are increasingly met through online channels. As such, digitally native vertical brands (DNVB) are well positioned to capitalise on behavioural shifts through their online-focused business models. The rise of DNVBs has led many global FMCG companies and retailers to think of creative ways to adapt to shifts in consumer preferences. For instance, M&S announced in February this year a £750 million joint-venture with online grocer Ocado. This was its first step to revitalise a poorly performing share price as it lagged behind rivals in the shift to online grocery shopping.
Subscription-as-a-service
Subscription-as-a-service has played a pivotal role in developing a loyal customer base for many DNVBs. Speed and convenience – deliveries direct to customers' doorsteps – with the added benefit of a minimal recurring financial outlay, has transformed the way in which consumers shop. Incumbents have moved in to acquire subscription-based companies; for example, Unilever's $1 billion acquisition of Dollar Shave Club, and Wilkinson Sword's $1.4 billion purchase of Harry's.
Increasing cost of customer acquisition
One of the biggest hurdles to sustained growth is the increasing cost of customer acquisition, largely driven by the rise in digital advertising costs, which have risen by approximately 12% since 2017. This has led to a drive for alternative avenues, with social media being key.
Regulatory issues facing M&A
In 2018, Amazon controlled just under half of all e-commerce sales in the US and 5% of the country's total retail sales. As Amazon expands into new sectors, such as food delivery with its $575 million investment in Deliveroo, and healthcare with the acquisition of PillPack, rivals have sought to adopt its business model through consolidation.
However, the rise of large e-commerce companies like Amazon has brought about its own set of problems. Regulatory issues and US congressional investigations into breaches of privacy and anticompetitive behavior have the potential to stall future M&A deals in the e-commerce sector. S&P Global Market Intelligence reported that lobbying efforts by Amazon had increased to $14.4 million in 2018, up from $1.34 million in 2008, in a bid to influence regulatory decision making. The June announcement of a bipartisan probe into competition problems in digital markets will likely increase the regulatory burden.
Overall, M&A in e-commerce is likely to continue at a brisk pace over the rest of this year. It will be driven by the rapid growth of the DNVB business model, and global FMCG / retail firms' desire to capitalise and replicate the Amazon-led equity story. Consolidation of smaller players is likely if they wish to stay relevant and competitive.
---
LGB & Co.'s corporate finance and investment services enable its clients to succeed. Drawing on our expertise and transaction experience advising companies in the industrials, consumer, financial and business services sectors, LGB Corporate Finance provides bespoke capital raising and M&A advisory services enabling our clients to succeed. We provide access to proprietary deal-flow and whole-of-market investment products, identifying exclusive investment opportunities for our clients in both debt and equity in order to meet client requirements for income, capital gains and downside protection.