The International Committee of the Red Cross (ICRC) has completed an implementation of SAP SuccessFactors. The project is part of a wider transformation that the HR Operations is delivering. HR Space, based on SAP SuccessFactors, was launched in 2017.
In January 2018, the ICRC launched a new performance management and development structure. Using SuccessFactors, its 17,672 employees are now able to set goals and collaborate with managers through the year. It gives employees a mechanism to provide regular feedback no matter where they are or how far from their managers.
The ability to track training has meant that 8,460 staff completed courses during 2018. This adds to the knowledge pool about its global talent. It can now ensure that the right people with the right training are sent to deal with emergency situations. This minimises risk and maximises the benefits that the organisation can deliver.
Digitisation a benefit
The ICRC has many staff working in far flung places. These are supported by four relatively small HR divisions. Using a cloud-based HR solution, the ICRC has digitised many of its HR processes. An initial stage converted more than 5,000 HR documents into electronic form for use on HR Space. The HR services division, based in Manila, Philippines has continued the work. That team has digitized 670,000 pages of HR files as the organisation moved its HR Services fully online. Those files are now available from HR Space.
Having accurate data allows the ICRC to better forecast its resourcing needs. Posts are filled in a timely way to minimise disruption to the critical operations of the business. With the help of SuccessFactors, it is fulfilling its goal of making its employees' lives simpler and more productive.
Gherardo Pontrandolfi, ICRC director of Human Resources commented: "SAP SuccessFactors solutions have helped us modernize HR and, in turn, identify, recruit and onboard people who are skilled and eager to provide rapid humanitarian response to the needs of victims around the world, while helping to save lives. We're thrilled to be partnering with SAP as we aim to continually evolve our own HR organization and processes as new innovations are delivered to the cloud-based HCM suite."
Putting people first
The ICRC was founded in 1863 in Geneva, Switzerland, after its founder Henry Dunant witnessed and gave aid to soldiers at the battle of Solferino. It is often first to offer humanitarian aid in areas where conflict exists. One of its primary missions is to promote international humanitarian law. It provides protection and assistance to victims of both international and non-internal armed conflicts or situations where violence exist.
The ICRC also carries out other work. It helps with negotiations to bring an end to those conflicts. It also operates in more than 90 countries and often has staff in countries where few corporates reach. With a global HR solution in place, it is now able to deliver the care for its own people, as it already does for others.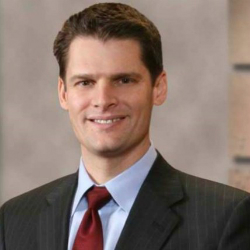 Greg Tomb, SAP SuccessFactors President commented: "ICRC does invaluable work, making it critically important for its employees to have as much time as possible to dedicate to their jobs. Putting people first is something that ICRC embodies in its mission every single day. Our solutions help ensure ICRC employees remain at the heart of the organization and its digital transformation, so they can spend more time making our world a better place."
Enterprise Times: What does this mean
The ICRC has used already SuccessFactors for many months. The initial implementation is complete and the organisation is seeing the benefits from the SuccessFactors solution. Such an organisation has many of the challenges that multinational organisations face, in some cases greater.
The ICRC is a complex organisation that has gone through a huge transformation with SAP. It now has visibility of its complete employee organisation, where they are located, their skills, performance and potentially their employee satisfaction. When the ICRC completes a case study on the transformation it should be an interesting read.
Taking Control of your Intelligent Workforce with SuccessFactors, Fieldglass and Concur