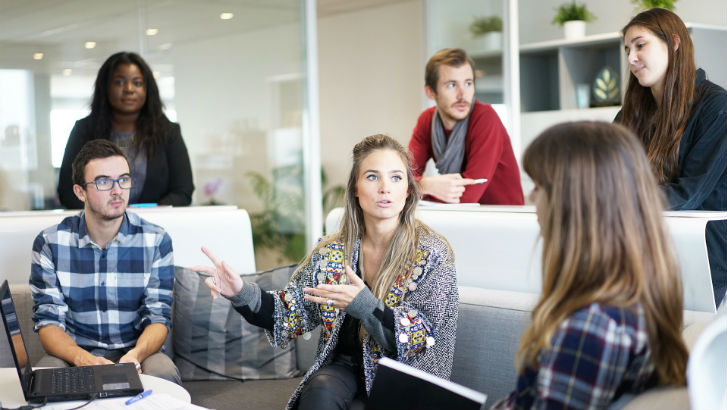 The workforce is changing. More job seekers than ever are looking to establish a more flexible lifestyle and, in turn, are searching for more flexible employment. As the gig economy takes hold and potential candidates target companies providing alternative forms of employment, organisational workforces no longer revolve around the traditional population of full-time, permanent employees becoming a liquid workforce.
By 2020 45-50% of the workforce is estimated to be made up of contingent employees – contingent workers, consultants, niche-skill pools, and others. The external workforce has become critical to business operations. This shift in the workforce and explosion of non-employee populations is forcing organisations of all sizes to examine their approach to acquiring and managing talent.
The future of organisational management is clear: Total Workforce Management (TWM) is the next frontier. Siloed programmes developed by individual departments are quickly becoming a thing of the past, leading to the imminent adoption of TWM programmes. As a centralised initiative, it supports end-to-end management and view of the workforce regardless of employment type. Businesses know that a new workforce demands a focus on how talent can be managed to meet ever-changing organisational needs. The move to TWM is in some cases already a reality – nearly 60% of organisations were expecting to have migrated towards a formal programme by 2019.
How to prepare for TWM
Companies are actively bringing together strategies in Human Capital Management (HCM), Finance and Procurement to fill the gap in their workforce strategy. Yet many still don't have a grasp of how to address this shift within their technology landscape. Nor do they have the ability to manage the workforce in an intelligent way.
Without the right technology underpinning a TWM programme, companies are forced to rely on outputs and data from HCM, Finance and Procurement. Merging the outputs together simply will not provide the holistic view necessary. HCM and Procurement do not speak the same language, which means that they often prioritise fundamentally different efficiencies and metrics.
If TWM is not properly underpinned, it can become hard to scale, and lack the robustness needed to succeed across all aspects of the employee / non-employee lifecycle. This can make it more difficult, less efficient and slower to onboard new talent.
If an organisation lacks a full view of their workforce, are leadership making truly informed decisions? Accenture is working with SAP's cloud solutions for SuccessFactors, Fieldglass and Concur, to help businesses develop a robust, data-driven Total Workforce Management programme, supported by leading technology.
What is TWM?
TWM is the ability to understand and intelligently manage an organisation's entire worker population, regardless of employment type or talent source. As non-payroll labour rapidly becomes the largest spend of most organisations, implementing a TWM programme is key to a sustainable business. It should be a centralised initiative, aligning the goals of HCM and Contingent Workforce Management programmes. This will enable it to manage all types of talent end-to-end.
TWM also enables realistic workforce planning and forecasting, allowing organisations to understand trends and make strategic decisions to address workforce gaps or other issues. Without TWM, senior leadership lacks visibility into the work populations. It may lead to higher costs, overrun budgets, general inefficiencies in operations, compliance issues or issues around quality of resources.
Implementation of a supporting solution is key. Traditional ERP solutions lack the integration necessary to provide critical analytics and data-driven outputs needed to support a TWM programme.
What's the solution?
Whilst there are various ways to build effective TWM programmes, the most successful come from combining the right tools and technologies, for example, SAP SuccessFactors, Concur and Fieldglass. By fully integrating these solutions, businesses can achieve a single view of their workforce, supporting end-to-end management in one centralised tool.
Accenture's global delivery and technology centres draw on decades of industry experience to drive results with SAP Solutions. In an an [as yet unpublished] Accenture case study, we have seen the benefits of SAP come to life:
30% reduction in cost per hire
25% decrease in average time to fill positions
20% percent acceleration in time to productivity
50% improvement in performance of new hires
20% boost in new-hire retention
$30,000 saved in markup fees/ contractor project period
The benefits
TWM underpinned with SAP helps take the guesswork out of workforce management, including:
Complete workforce visibility through seamlessly integrated solutions, allowing for precision decision making and full spend visibility
Improved compliance through standardised training, integrated audit controls, and data quality assurance measures
Development of an open talent network to support real time engagement and improve respond to demand
Reduction in spend with data-driven budgeting cycles and adherence
Leveraging skillsets that best fit a given position to optimise the talent pool and improve resource quality, regardless of employment type
Increased programme efficiencies and time savings in hiring cycles through integrated leading-practice processes to support employment conversions, requisitions, and work orders
Robust reporting and analytics with SAP's leading analytics modules
Industry leading mobile applications to empower your workforce and support productivity
Where to Start
Before setting out on the journey towards TWM, consider addressing the points below to ensure the organisation is ready:
Understand your goals – Review your current approach to all relevant operations. What do these strategies prioritise or aim to achieve? Is this what you want to achieve in the future?
Define moments that matter – Review current processes and organisational operations. Which points are key to the employee and non-employee lifecycle? Gathering key points and areas for improvement. For example, begin measuring cycle times for onboarding.
Know your industry trends – What is the direction of your industry with regard to the gig economy? What areas will require the most focus?
Understand and define your current population – Define what a contingent or external means in the context of your business and how that differs to an employee.


---
Accenture is a leading global professional services company, providing a broad range of services and solutions in strategy, consulting, digital, technology and operations. Combining unmatched experience and specialised skills across more than 40 industries and all business functions – underpinned by the world's largest delivery network – Accenture works at the intersection of business and technology to help clients improve their performance and create sustainable value for their stakeholders. With 477,000 people serving clients in more than 120 countries, Accenture drives innovation to improve the way the world works and lives.