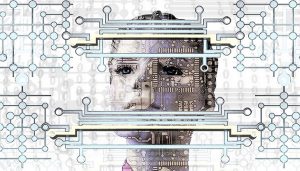 Earlier this year, Enterprise Times talked with Derek Manky, Security Insights & Global Threat Alliances at Fortinet – Office of CISO. The subject under discussion was the effectiveness of AI in cyber security. At ET we get emails weekly about new companies using AI to solve the cyber security challenge. We are, unsurprisingly, sceptical about their effectiveness and the completeness of the solution.
We asked Manky about what is required to make AI work in cyber security. We were especially interested in whether it is volume, context or both that is most important. Manky laughed when he said: "It's more like AA – Artificial Algorithms than Artificial Intelligence. A lot of people use AI when in fact it's just automation."
Manky continued saying: "To have true artificial intelligence you need three key factors." He listed these as data, processing power and time. One of the challenges that Fortinet faced was getting to trust its AI/Machine Learning solution. Manky admits that even with the amount of quality data and processing power Fortinet has, it took five years before it started trusting the AI solution.
Transparency and context are also challenges that are complex to solve and often overlooked. The latter is a significant problem as security analysts are often under pressure to attribute attacks. This can lead to serious privacy issues. Manky talked about how Fortinet is approaching these.
To hear more of what Manky had to say listen to the podcast.
Where can I get it?
obtain it, for Android devices from play.google.com/music/podcasts
use the Enterprise Times page on Stitcher
use the Enterprise Times page on Podchaser
listen to the Enterprise Times channel on Soundcloud
listen to the podcast (below) or download the podcast to your local device and then listen there