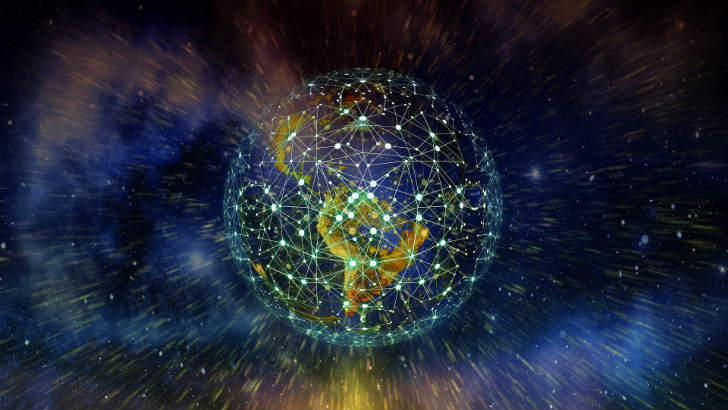 Infor has announced the latest release of Infor LN and the Infor CloudSuite applications that it helps to drive. These applications include Infor CloudSuite Automotive, Aerospace and Defense, and Industrial Enterprise. The Infor LN family of products is focused on delivering a full ERP suite to discrete manufacturers across several industries.
This update, release 10.7, contains several enhancement that will enhance the general solution, includes specific improvements for manufacturers and delivers better localisations for multi-national companies.
The improvements include changes to the following areas of functionality:
User experience
Sales
Project
Planning and Manufacturing
Procurement
Warehousing
Freight
Service
Quality
Finance
HR
Localisations
Infor, like other legacy vendors, is aiming to reduce the level of customisation needed by customers. It is doing this by increasing the volume of configuration. Infor also continues to enhance the user experience of Infor LN. Personalisation is improved and customers are able to add specific company branding to start pages.
Users now have their own Favourites, Bookmarks and Recently Used content available. They can also better customise reports exported to MS Excel. This improves the efficiency of ETL processes where required. Details on some of a few key enhancements is given below.
Sales and Projects
There are several enhancements that make the system more usable across the supply chain. Delivery patterns, already existing in procurement, are now available within the Sales system. This allows two companies using Infor LN to better match purchase order content with sales orders. It is also possible to track customer requested delivery dates throughout the process.
Projects have several new enhancements. Infor now allows users to create different contract types within service contracts. It extends the list from just fixed price contracts to include:
Time & Material
Cost Reimbursement
As the servitization of manufacturing organisations continues, this will prove a useful addition for many. Another update allows a registration date for a cost to be entered. This ensures that a cost is pegged against the price or exchange rate for an item, delivering better control of and understanding of profitability. It is part of a wider set of improvements around Forex.
Planning and Manufacturing
Not surprisingly this is an area that sees a large number of updates. Many of the improvements relate to multi-site operations. It is the main feature enhancement with this release. It is now possible to control products across multiple sites. The solution enables variation of production method, materials used, logistic handling, and the standard cost across sites to manufacture the same product.
For multinational organisations this will be a significant improvement. If deployed in the cloud it will help ensure that companies can use a single instance of the product. This may be an enhancement that companies, such as Triumph Motorcycles, use as they migrate their manufacturing plants to Infor. The enhancement is comprehensive and will enable companies to achieve efficiencies in the common processes.
Warehousing
Two new reports are added with this release. An inventory aging analysis report and an inventory in transit report. What isn't clear from the latter report is whether this includes information about shipments drawn from external sources such as Infor GT Nexus. It will show those goods in transit and the customers and projects that are associated with them. It doesn't appear to show the status of those items in transport, just that they are. Perhaps this is a future enhancement to demonstrate that Infor is better integrating its solutions.
Additional enhancements include more flexibility in Warehouse blocking, including the ability to have interactive to allow certain goods to be received.
Financials
The new release also has a large number of improvements to financials. These include:
Better analysis of currency differences in inventory
Better support for multi-currency with journals, including better support for tax transactions.
Reconciliation improvements
Segment accounting support in accounts payable
Support for the printing of legal commission invoices
Support for currency rate setting on payment. This will help companies to better identify currency rate variances between point of order and payment. Users can also change rates where appropriate if contractual terms apply. There is also better support in reconciliation for currency variation. Users are able to vary an amount for a foreign currency reconciliation payment.
Localisations
Infor has improved locations for several countries including:
China
Czech Republic and Slovakia
Israel
Mexico
Poland
Spain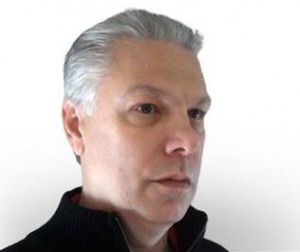 Infor is looking to extend its presence across the globe. Several of these changes are targeted at multi national companies. Support for Golden Tax in China and the ability to support tax by invoice line items will help.
Edward Talerico, product director, Infor. "It's a dynamic time for global manufacturing. Manufacturers need ERP systems that can quickly respond to market changes, fluctuating customer demands, and the rise of the mobile workforce. These recent enhancements will make it easier for manufacturers to move their business forward quickly and productively."
Enterprise Times: What does this mean?
The key update from 10.7 appears to be the new multi-site capability within the Manufacturing element. This clearly addresses one of the challenges that multi-site and specifically multinational companies have. They may build similar products across their operations but they cannot always use the same materials and processes to do so due to different constraints.
Surprisingly there are few industry specific updates within the new release. Many of the updates appear to be as a result of customer requests and often seem to be increasing the flexibility of the product through configuration. The release notes indicate that the changes have been thought through and are driven by parameters rather than adding complexity. Though time consuming, this is a sensible approach as it enables Infor to increase the complexity of its solution.