A joint research project conducted by Scarlett Bayes, Industry Analyst at SDI and Freshworks has been published. Entitled "Measuring and Making Most of Service Desk Metrics" it reveals the state of service desk metrics and reporting. The report appears to be based on a survey.
Neither the report nor the press release reveals how many respondents there were. Freshworks confirmed that the survey had over 200 respondents, mainly in the UK with responses from a variety of roles:
Manager 68%
C-Level 11%
Analyst 9%
Team Leader 7%
Consultant 5%
The report looks at the metrics that are used by companies and whether they are mapped against wider business performance metrics such as KPI's or Service Level Agreements. Whether these include Operational Level Agreements isn't clear. It might be something to include in a future research project. Bayes also looks at the effort to create and analyse the reports. It concludes by revealing how valuable to the business those metrics are in understanding the worth of the Service Desk.
What are companies measuring?
The first question looks at how many companies use the 39 SDI Global best practice metrics as part of their standard reporting processes. The top three metrics measured are:
Number of incidents – 96%
Number of service requests – 89%
Customer satisfaction – 74%
Surprisingly and perhaps worryingly for CFO's; the average cost per incident (17%) and average cost per service request (16%) are lowest on the list. If any of the responding companies are professional services firms this seems an oversight and one that needs addressing.
One metric that seems missing from the list is that of measuring a commonality between incidents. While re-opened incidents (29%), re-opened service requests (39%) are present, understanding common issues is often key to long term resolutions.
Freshworks highlights employee satisfaction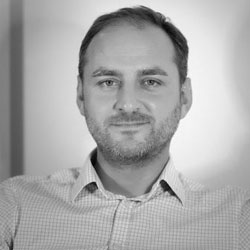 A metric highlighted by Freshworks was that only 34% of respondents measured employee satisfaction. Both Bayes and Freshworks found this concerning. Simon Johnson, Freshworks general manager UKI commented: "If people within a team are dissatisfied, this can negatively impact team morale. It's important to think about issues like job satisfaction and mental health, as this helps to make service teams feel more valued by the rest of the business. Alongside improving team morale and retention, happier agents provide better service and increased performance."
To help address this, Freshworks has launched an online and social campaign called #KeepingITFit. There is little information on Twitter around this initiative currently. Its aim is to target service desk agents, managers and other stakeholders to review their work/life balance and set objective to help improve the physical and mental health of employees. It will be interesting to see what impact this has.
Who is using these reports?
The report also looks at whether the metrics reported on are passed back to the business or just used by the service desk. 47% of respondents noted that they are used to measure SLA's. Surprisingly, 13% have no performance targets at all. However, 94% of respondents highlighted that they report on all measured metrics. Not all measurements are passed to management though, 55% revealed that while metrics are reported, some are only used by the service desk. There is an inference in the data that some metrics measured are not reported on. Bayes makes a salient point saying: "It can be difficult, particularly if your service desk measures many metrics, to report on all of them. However, it is valueless to measure a metric which you do not report on."
Bayes also asked what the performance measure data was used for. Again the top three uses were not surprising:
Report to relevant stakeholders – 75%
Improving customer experience – 71%
Review SLA targets of KPIs – 69%
What would have been interesting, though beyond the scope of the research would have been what the key stakeholders actually did with the data.
Is it worth it though? 15% think that the metrics captured are not valuable and useful. 40% think the majority are useful. Bayes also asked a follow up to review whether companies reviewed and changed metrics. The majority (83%) review metrics, while 8% are unsure (questioning the validity of the respondents) and 9% don't review at all. One wonders what the correlation between that 9% and the 15% that do not find them useful is.
The effort of reporting
Bayes also asked respondents how frequently reports are delivered. What isn't clear from the responses though is how frequently each service desk actually reports. The top percentages are:
Realtime: 35%
Daily 36%
Weekly 54%
Monthly 80%
Quarterly 32%
Annually 28%
A cross referencing of the raw data should have been possible to identify whether the realtime companies also report daily, weekly and monthly metrics. How many companies, for example, only report statistics monthly? In some industries fluctuations can occur more frequently than monthly. As more software departments move to DevOps and continuous deployment methodologies, reactions need to be faster than they have been historically.
Shockingly more than half of respondents (52%) spend more than four hours preparing monthly reports. Only 13% generate them automatically from Service Management tools such as Freshdesk. An even higher percentage, 64% spend more than 4 hours analysing the reports., With modern dashboards highlighting issues this seems excessive. It suggests that the original reports are not in a format that is easily consumable. This is the nub of the report and potentially a cost saving for companies looking to deploy or improve the deployment of an ITSM tool.
Is your service desk valuable?
The report also analysed whether the reports were asked for and used by the wider business. The question asked by Bayes may have been flawed. She asked respondents : "Do you believe all the metrics you supply to the business are used to support the business' needs?" With 22% responding no, one is not sure if any of the metrics measured are used to support the business needs. Some metrics are service desk centric only, but others should be used by the wider business.
The final question asked whether the reports enable the service desk to articulate its value to the business. A massive 44% responded negatively. This is something that needs to change if true. To do so, service desks need to be aware of the costs of delivering their service to the business.
Enterprise Times: What does this mean
This report is worth a read for all Service Desk Managers, if nothing else to highlight their own maturity. For Freshworks this demonstrates that many service desks are not aligning their ITSM solution with best practices. Freshworks will no doubt hope that it can convince prospects that its solution will enable them to increase in maturity and demonstrate better value to the business. Metrics are important. Service Desks should review how they are used to improve the service desk and the wider business.
Bayes commented: "SDI's Global Best Practice Service Desk Standard places a great deal of importance on managing information and performance results. Service desks which seek to achieve the highest level of maturity are required to measure multiple metrics, provide data against relevant targets for at least a year, and show that this data is analysed with commentary. This may seem a formidable task, but it shows the importance of metrics and how valuable they can be. "
While the #KeepingITFit campaign feels like a slight anomaly within the press release for this report it should not detract from both initiatives. Freshworks has begun 2019 with a piece of research and a new years resolution of improving the business health of service desks and the health of employees.