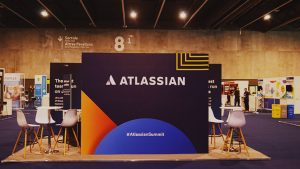 Running a successful ecosystem is essential for software companies. As the company grows, so do the number of partners who want to get involved with them. Earlier this year, Enterprise Times attended the Atlassian Summit in Europe. While there, we got a chance to talk about the challenges around ecosystem management with Bryant Lee Global Head of Partnerships and Integrations, Atlassian.
Lee sees his job as bringing software partners together and helping tie partner solutions into the Atlassian stack. To do that, Atlassian does a couple of things. It invests in both its partners and the wider marketplace. This helps to ensure that there is a good mix of solutions. It also talks with its customers about what they want and shares that with partners. It helps then build the right plug-ins. This has resulted in over 4,000 solutions in the Atlassian marketplace which takes a lot of time to manage.
A similar process is used for Atlassian's own software. The Ecosystem Council meets with Atlassian engineers and product managers. This allows them to talk about any challenges and issues when it comes to integration with the Atlassian stack. It also allows Atlassian to keep its ecosystem engaged with what it is doing.
Lee also talked about the challenges that partners face around supporting on-premises, data centre and cloud versions of its products. It sees the ecosystem is key to helping customers move to a hybrid world and then fully into the cloud. It is investing heavily in its cloud platform providing developers with products, frameworks and APIs.
To hear more of what Lee had to say listen to the podcast.
Where can I get it?
obtain it, for Android devices from play.google.com/music/podcasts
use the Enterprise Times page on Stitcher
use the Enterprise Times page on Podchaser
listen to the Enterprise Times channel on Soundcloud
listen to the podcast (below) or download the podcast to your local device and then listen there