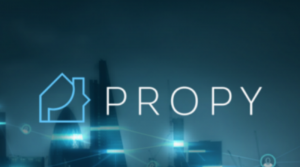 Propy believes it has completed the first blockchain property transfer in the EU. The global real estate platform completed the sale – in Sevilla, Spain – which marked Propy's official introduction to the EU market. Both the Spanish seller and French buyer used cryptocurrency (ETH-ETH) to transfer property ownership via Propy's transaction platform.
"Blockchain technology continues to revolutionize the way people buy and sell properties across borders," said Natalia Karayaneva, CEO of Propy. "The EU market can be a complex web of governments, brokers, and other entities making international property transactions difficult. Propy's blockchain-enabled platform removes complexity resulting in a simple online transaction that is easy to complete and secure."
The property process
Until now, national real estate transfers involved tedious processes. Purchasing property across borders introduced buyers and sellers from different tax and regulatory jurisdictions.
The traditional process is not only complicated and expensive but also vulnerable to fraud. Propy's believes its platform:
simplifies complex processes
works within existing legal frameworks
provides participating parties with mutual trust – because of immutable encrypted records on blockchain.
This has the potential to fuel a thriving real estate market in the EU, which continues to receive increased attention from US, Russian and Chinese investors. According to Propy, investors look for sea-view villas starting from US$200,000 and, potentially heading in the millions of US$s (in Cyprus an EU passport comes with a property purchase of Euros 2M or more).
Using Propy
On a platform like Propy investors can browse and purchase remotely online – though Propy does recommend buyers:
visit the property in person beforehand
then execute the purchase online.
Propy's blockchain-enabled platform reduces the need for intermediaries, for example escrow services. Plus, there is no need to print or scan any paperwork or visit banks, brokers or lawyers in person.
When a transaction occurs, the authorised notary:
logs into the Propy transaction platform
verifies the seller's signature
at this point the ownership transfer is recorded both on the blockchain registry and state land registry.
"I am very happy with the outcome of the sale," said Miguel Prados Rodriguez, the seller of the property.
"Propy made the entire process simpler than it would have been through a traditional sale. Their platform is user-friendly and gave me the peace of mind I needed to know the entire transaction was safe."
Propy transactions
The Propy smart contracts come with the capability to automate escrow. For each deal there is a unique escrow wallet on a read-only node, controlled only by the relevant Propy smart contract.
Even though nobody can access the node, Propy assumes it is possible to breach such a node. To counter this it provides an additional level of protection — a multi-signature (multi-sig) wallet.
Multisig wallets require M-of-N signatures in order to initiate a transaction. The multi-sig wallet is created using the buyer's, seller's and escrow's wallets. Two out of three signatures can initiate the transfer from such a wallet.
When the deal has succeeded, the smart contract signals the escrow node to release the funds to the seller. At this point both the seller and escrow nodes have to sign the transaction. (If a deal cancels, the money returns to the Buyer.)
Enterprise Times: what does this mean
Propy proclaims this Sevilla transaction as being a great success. As a result, Propy says there is already another blockchain-powered property sale scheduled for upcoming months in Spain and for Propy this transaction marks an EU milestone on its mission to offer both consumers and governments a way to streamline complicated real estate transactions.
Yet Enterprise Times puzzles about the use of ETH. Did the buyer already have substantial, and sufficient holdings in ETH? What did either, or both, buyer and seller have to do to establish the many initiation steps within Propy's blockchain? If the seller (who, from his LinkedIn details, is a crypto-currency investor) now has ETH, what will he do with them? Turn these into fiat currency?
While the necessity for the notary is explicit (and necessary in many EU countries), who educated the notary – for most notaries are not yet 'notorious' for their blockchain dexterity? How does Propy handle the reporting and tax obligations? How is Propy different from, say, REX?
These are just a election of questions which jump out. If the Propy model is to succeed it should expand the information on its web site, describing in (probably deadening) detail the steps and processes for each of a buyer and a seller – along with everything each must complete before a transaction can complete. A deeper description of the blockchain platform and technology would also be good.