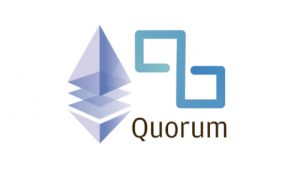 J.P. Morgan has expanded its Interbank Information Network (IINSM), the first live blockchain service offered by the firm. More than 75 banks (see below) have signed up to be part of IIN. It is the largest number of banks to join a live application of blockchain technology.
This network of banks will facilitate global cross-border payments including Latin America, Asia, Europe, the Middle East and Africa
Emma Loftus, Head of Global Payments and Receivables, J.P. Morgan Treasury Services said: "We saw tremendous interest among correspondent banks after the pilot launched in 2017, asking if they could join.
"We believe IIN will significantly improve the efficiency of cross-border payments, particularly as more banks participate and we evolve the functionality and use cases beyond compliance-related inquiries."
The hidden horror in financial services
While it is true that cross-border payments have improved – not least through services offered by PayPal, TransferWise or CurrencyFair – the settlement system does not always work perfectly. This does not apply only to international payments. For example, the same applies to stocks and debt instruments.
The problem lies in the 'unsettled settlements'. To resolve these, financial institutions employ large numbers of people in back offices to reconcile the difference and obtain a closing settlement.
Even today, there are financial service company employees who have to meet in person to negotiate a resolution. Overall, 'unsettled settlements' are the costly, and equally irritating, equivalent of lost luggage for airlines. Addressing settlement resolution appears to be one aim of IIN which, if proven successful, might deploy elsewhere in the future.
IIN
IIN was launched as a pilot in 2017. It seeks to:
minimise friction in the global payments process
enable payments to reach beneficiaries faster and with fewer steps.
Using blockchain technology, IIN reduces the time correspondent banks currently spend responding to compliance and other data-related inquiries that delay payments. IIN is powered by Quorum, which is a permissioned-variant of the Ethereum blockchain developed by J.P. Morgan.
Conceptually, IIN makes available a member-accessible ledger. This will enable authorised members of IIN to exchange information about the exceptions, the 'unsettled settlements', which are holding up completion of customer payments. It might even provide assistance to compliance functions, if these need involvement.
"We've been actively exploring how emerging technologies such as blockchain, AI, and an enhanced digital experience can be deployed in our Treasury Services business to better serve our clients' ever changing needs," said Takis Georgakopoulos, Global Head of Treasury Services. "We will lead the market with the rollout of a robust pipeline of innovations over the coming months, beginning with the launch of IIN."
Enterprise Times: what does this mean
The settlement challenge is a huge one. Even when all appears automated to the customer (whether an enterprise or an individual), the transaction failure rate is much higher than financial institutions want or will admit. This costs everybody and is one reason why companies such as PayPal, Transferwise and CurrencyFair have flourished.
While the IIN proof of concept only had a few members, what impresses about this development in the number of banks signing up to participate (the lack of UK banks is notable). The network effect applies. The more members in IIN the greater the scope for resolving failed settlements. Key to this is that the IIN blockchain is permissioned.
The list of IIN banks includes:
Americas
Banca Mifel
Banco BICE
anco Bisa
Banco Davivienda S.A.
Banco de Crédito del Perú
Banco de Galicia y Buenos Aires
Banco Industrial
Banco Mercantil del Norte
Banco Mercantil Santa Cruz
Banco Nacional de Bolivia
Banco Popular Dominicano
Banco Regional
Banreservas
Bank of Montreal
Itau Unibanco
JP Morgan Chase
National Bank of Canada
Royal Bank of Canada*
The Toronto-Dominion Bank
Europe
Allied Irish Bank
Banco de Investment Global, S.A.
Banco de Sabadell
Banco Santander
Bankinter
Banque Internationale de Commerce – BRED (Suisse) SA
Banque Thaler SA
CBH Compagnie Bancaire Helvétique SA
CIM Banque S.A Geneve
Cooperatieve Rabobank U.A.
Credit Agricole S.A.
Norddeutsche Landesbank Girozentrale
PKO Bank Polski S.A.
Privatbank IHAG Zurich AG
Reyl & Cie SA
Société Générale
The First International Bank of Israel Ltd
UniCredit (through their subsidiary UniCredit Bank Austria)
Asia-Pacific
Australia and New Zealand Banking Group Limited
BRAC Bank Limited
China CITIC Bank International Limited
China Guangfa Bank
Chong Hing Bank Limited
Ho Chi Minh City Development JS Commercial
ICICI Bank Limited
Indovina Bank Ltd
Joint Stock Commercial Bank for Investment and Development of Vietnam
KASIKORNBANK Public Company Limited
KEB Hana Bank
Mizuho Bank, Ltd.
Prime Bank Ltd.
PT Bank Central Asia Tbk
PT Bank CIMB Niaga Tbk
Resona Bank, Ltd.
Shinhan Bank
Sumitomo Mitsui Banking Corporation
Union Bank Of The Philippines
Vietnam Joint Stock Commercial Bank for Industry and Trade
Woori Bank
Central & Eastern Europe, Middle East and Africa
Al Rajhi Banking & Investment Corporation
Alawwal Bank
Bank ABC (Arab Banking Corporation B.S.C.)
Bank Al Habib Limited
Barclays Bank Tanzania Limited
Barclays Bank Zambia PLC
Commercial Bank of Africa Limited
Commercial International Bank (Egypt) S.A.E
Credit Libanais SAL
DenizBank A.S.
Habib Metropolitan Bank Limited
Joint-Stock Company BCS-Investment Bank
JS Bank Limited
Kuveyt Turk Katilim Bankasi A.S.
MauBank Limited
National Bank of Kenya Limited
National Bank of Kuwait S.A.K.P.
Turkiye Finans Katilim Bankasi A.S.