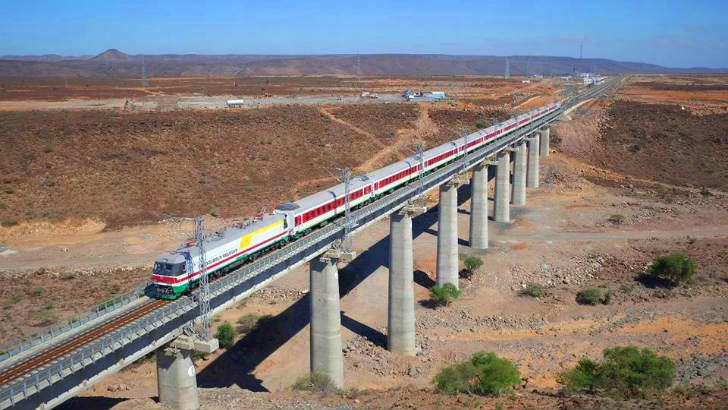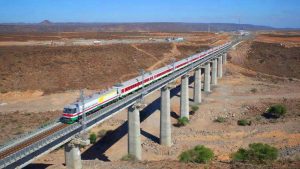 IFS has announced that it was selected by UniTTEC Co Ltd to replace its legacy solution.  UniTTEC traces its origins back to Zhejiang university where in 1970 a semi conductor plant was established. Since then it has grown significantly in three core areas.
It is the leading domestic supplier of integrated solutions for rail transit with an independent signal system. It is also not just confined to China. Its signalling solutions connects 15 cities over more than 800 km of track in China.
In 2016 it implemented an intelligent signalling solution on the Addis Ababa – Djbouti line that connects Ethiopia and Djibouti. This is the first time it has deployed this solution on an electrified railway.
It provides energy saving and environmental protection solutions in China. It is also one of China's major monocrystalline silicon material manufacturers.
The challenge
With a diverse portfolio of solutions its legacy ERP solution could not deliver the transparency and control that it needed across its value chain. After an extensive selection process it selected IFS as its new provider. Ifs will provide software to support: project management, project budgeting and forecasting, project reporting, project delivery, risk management, document management, HR, fixed assets, inventory, purchasing, costing, material planning, and customer orders.
For UniTTec, selecting a company that has a multinational presence was important as it looks to expand into new markets. Wang Yong, director of UniTTEC. "Over the past few years, UniTTEC has grown rapidly and entered new market segments. Therefore, we were in urgent need of a single, powerful platform that can manage all core business processes and ongoing projects in a transparent and unified way.
"IFS Applications provides us with a fully integrated ERP solution with advanced project management capabilities to meet the complex needs of all departments, which will help us deliver greater value to our customers. In addition, its user-friendly interface and rapid scalability were also decisive factors for choosing IFS. We are looking forward to a quick and efficient implementation."
Who will carry out the challenge
According to the press release Beijing GuoZhiYunDing Software (GuoZhiYunDing), an IFS partner will carry out the implementation. Fu Yaqin, vice general manager of GuoZhiYundDing, commented: "We are excited to carry out this project with IFS and UniTTEC. With the joint support of GuoZhiYundDing and IFS, UniTTEC will be empowered to strengthen its project management capabilities and interdepartmental collaboration to drive and accelerate business expansion and profitable growth."
GuoZhiYunDing is not listed as a partner in China on the IFS partner site. Fu Yaqin previously worked for IFS. He was IFS China Service Deputy General Manager and has deep experience of IFS applications. With IFS China celebrating its 20th anniversary in 2019 this implementation should be one of the projects that they will celebrate completion of.
What does this mean
IFS is consistently winning business from ever larger customers across the globe. It seems to have mastered the challenge that many legacy vendors find difficult. They have transitioned from delivering on-premises solutions to delivering cloud-based ones. They are not only bringing their own customers across but also winning new business.
It is now well placed to take advantage of the replacement of older ERP systems. This is huge potential market with some very large prospects, as companies look to modernise their systems to remain competitive.
Peter Bornschein, general manager of IFS in China, commented: "We are very pleased to welcome renowned companies like UniTTEC to our customer community. We are seeing an increasing demand among rail transit companies to digitalize their operations in order to gain a competitive edge. With its open and flexible architecture, IFS Applications empowers companies in the manufacturing or asset-intensive sectors to realize their digital transformation strategies and connect their business processes to a digital backbone."
What is surprising is the lack of detail around its IoT solution as part of this deal. Backed by the Azure IoT service the implementation of IoT monitoring solution would make business sense. It is something IFS has experience of delivering already in transportation.